Singapore – Changi Airport has launched its newest initiative called 'Hello, Changi Precinct' that involves an interactive gallery and a curated district tour of Changi to promote the local district's tourist attractions to airport visitors.
A newly curated tour of Changi Airport traces the development of the airport from humble origins through the stories of airport staff and visitors. The tour begins in Terminal 1 and guides participants to discover the airport's recreational spaces, artwork installations, designs, and heritage businesses.
Participants will also gain a deeper understanding of the airport while exchanging stories with airport staff they meet along the tour, giving them a peek into behind-the-scenes operations that keep Changi Airport running, as well as anecdotes of people who have worked and visited Changi Airport from the past to the present.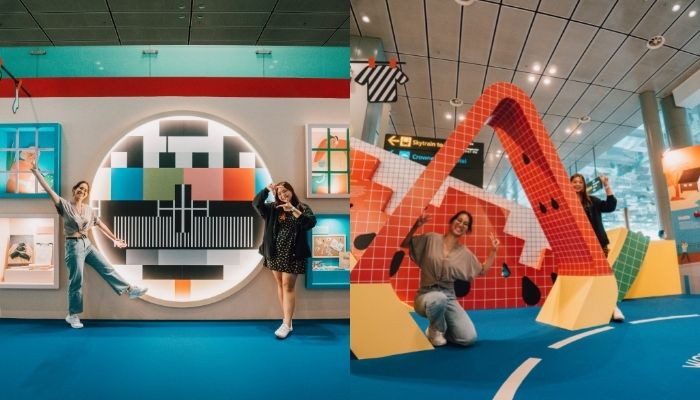 In addition to the two new tours, visitors can also sign up for six other tours running till October, each exploring a key area of the Changi Precinct such as Bedok, Pulau Ubin and Pasir Ris. For a more hands-on experience, look forward to curated specialty and craft workshops during the September school holidays, where participants get to meet and learn traditional skills from craftsmen within the precinct.
Lim Ching Kiat, Changi Airport Group's Managing Director of Air Hub Development, said, "Many of the travellers who fly to Changi Airport are interested to venture beyond the airport to explore the Changi Precinct, which is rich with local history and culture. Hence, Changi Airport Group has been working with various partners around Changi Airport over the last two years to promote appreciation of the many hidden gems of the eastern part of Singapore."
He added, "We invite local residents and travellers to kickstart their journey of exploring the charms of Singapore's East through the "Hello, Changi Precinct" gallery. We hope this allows them to understand the Changi Precinct deeper and encourage exploration of lesser-known spots in Singapore."
The 'Hello, Changi Precinct' gallery will run till 23 October 2022 at T3 Departure Hall. Admission is free. Meanwhile, precinct tour prices start from S$20 per person.