Singapore – The global beer brand from Asia, Tiger, has just unveiled its newest campaign for one of its brands, 'Tiger Crystal', following the recent revamp it applied to its packaging before the start of the year.
The campaign, which is developed for a global release, is a true testament to the brand's personality and creative trademark – taking on the energetic and fierce attitude.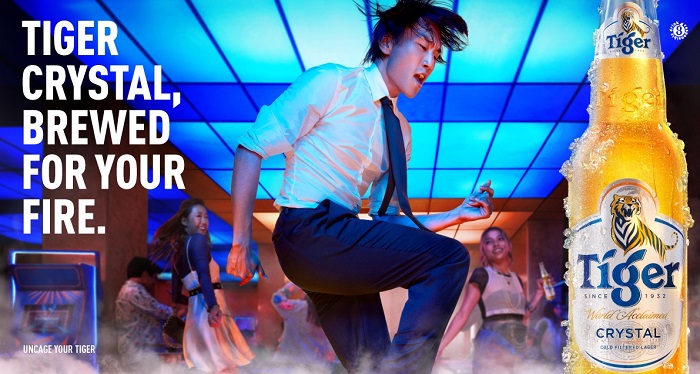 Titled, 'Brewed for your Fire', the brand film captures four passionate individuals experiencing each of their exhilarating 'on fire' moments. These moments of passion and life are then best capped off with the equally "crisp, smooth" refreshment the Tiger Crystal drink gives.
Tiger describes the campaign as one that celebrates the spark of confidence that enables one to pursue his or her passions fearlessly.
"At the peak of our confidence, we are in the zone, on a roll, 'on fire', doing something we truly love," said the brand.
Furthermore, the Tiger brand says that it knows what confidence and defying the odds mean the most, having been born at a time when few believed that an ice-cold beer could be brewed in the tropical heat of Asia, which was in the 1930s, and in a place where no barley or hops would grow.
Sean O'Donnell, global brand director for Tiger, commented, "Tiger believes everyone should live true to their passions. It's not always easy for people, especially in a world where there's so much pressure to compromise, conform and fit in. But Tiger believes; be bold and go for it! Embrace your passions and ignite your inner fire."
Tiger is currently present in 50 markets around the world. Aside from the brand film, the brand will also be rolling out a global through-the-line campaign starting this July 2021.