Melbourne, Australia – Locally-brewed lager Victoria Bitter, a part of Asahi Beverages, is bringing a new campaign to its Australian market: free beers in exchange for excess solar power generated by households.
Conceptualized together with advertising agency Clemenger BBDO Melbourne, the campaign called 'VB Solar Exchange' allows households to sell off their excess solar power to energy retailer Diamond Energy, and Power Ledger, a blockchain-powered software platform that facilitates the Solar Exchange program.
This then allows participants to exchange credit on their power bill – obtained from generating excess solar at home – for Victoria Bitter. Every AU$30 worth of credit can be exchanged for a slab of beer, which is then delivered straight to their door.
"Last year we put the Australian sun to work and started brewing VB with 100% offset solar energy. Now we've launched this program to thank those who have made the effort to go solar with some hard-earned VB," said Brian Phan, general manager for marketing Victoria Bitter.
He added, "The only thing better than drinking the Big Cold Beer in the Aussie sun is earning beer while you do it. Plus, it's a real win-win for beer lovers and the environment."
The launch of the program follows Asahi Beverages' acquisition of Carlton & United Breweries last year. The program is part of Asahi's ambitious sustainability agenda, which includes a goal to be powered entirely by 100% renewable energy by 2025.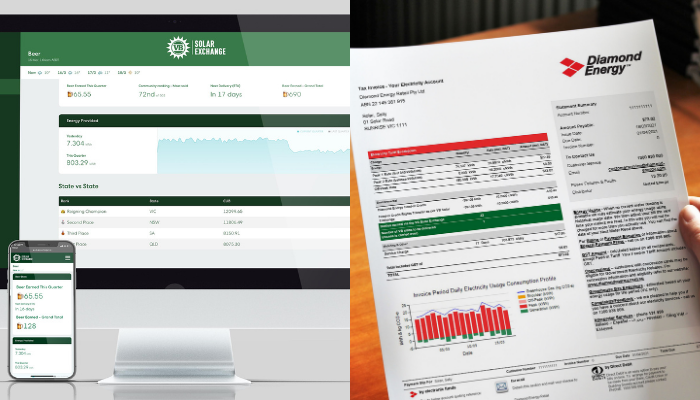 Customers who sign up to the program can track how much beer they have earned based on how many solar energy credits they have exchanged with VB, with slabs being delivered each quarter.
Speaking about the campaign, Clemenger BBDO Melbourne executive creative director, Jim Curtis, said, "I couldn't be more proud to see one of Australia's most iconic brands leading the way and showing the rest of the world an innovative economic model between brands and consumers."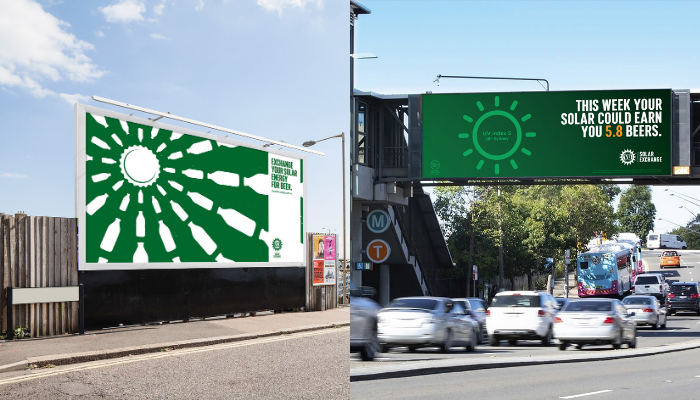 The campaign has rolled out nationally with a TVC, animation that explains the program, social, digital, a national PR campaign, and dynamic OOH that displays how much beer Australians could be earning based on the weather in each state.