India – VICE Media Group's international news network, VICE World News, has launched a new multimedia project, aimed at exploring the most disputed artifacts displayed in the British Museum. 
Titled 'The Unfiltered History Tour', which was developed in collaboration with creative agency Dentsu Webchutney, includes an interactive mobile site, where users can take a tour of the museum via Instagram filters and immersive audio. They can also scan objects including the Rosetta Stone, Parthenon Marbles, and Benin Bronzes, to unlock an augmented reality, which steps back in time to show the moment these items were removed.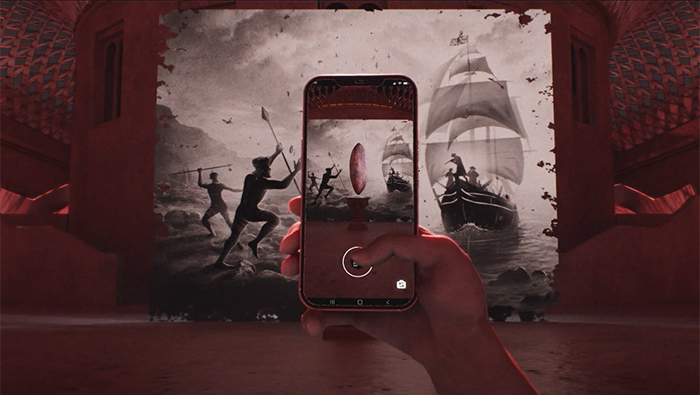 Moreover, the immersive history tour includes a series of podcast episodes, featuring interviews with experts from these countries, namely Aboriginal rights activist Rodney Kelly, Nigerian artist Victor Ehikhamenor, and Rapa Nui governor Tarita Rapu. It is accessible through the mobile site TheUnfilteredHistoryTour.com and all major podcast platforms.
John Montoya, VICE Media Group's senior director of audience and content strategy, shared that they wanted to continue to educate the audience on the historic and modern inequalities, using technology and social media.
"There is still so much to unpack about colonialism in Britain today, and we hope that this project can play a part in furthering this," said Montoya.
Meanwhile, Dentsu Webchutney's COO PG Aditiya, creative director Binaifer Dulani, and group account director Karishma Changroth, believe that through the project, the people from the countries these artifacts came from can tell their side of their artifact's history to every visitor in an incredibly immersive way.
"We hope this encourages every visitor to start engaging in meaningful dialogue about reconciling with our uncomfortable shared pasts in an equitable manner," they said.
Vice said that the project follows VICE World News' video series 'Empires of Dirt', which uncovered stories of colonialism.
The project is accompanied by social activation across VICE Media Group's network, including VICE World News' Instagram account.