Manila, Philippines – The pandemic has turned the way brands engage with consumers on its head. With people cooped up in their homes, digital has not only become the platform to deliver creative and interactive experiences but has become the channel that answers best to consumers' bounds and capabilities in a physically-challenged environment.
The question now is what's next for digital marketing? How do we go from here and what future trends in digital marketing must brands set their eyes on?
With a brand new year fast approaching, MARKETECH APAC, the digital publication dedicated to the marketing and ad industry in the Asia-Pacific, is launching a webinar for the Philippines that aims to give brands a headstart on the next big thing in digital marketing and what marketers and advertisers can do to stay on top of the game in 2022 and beyond.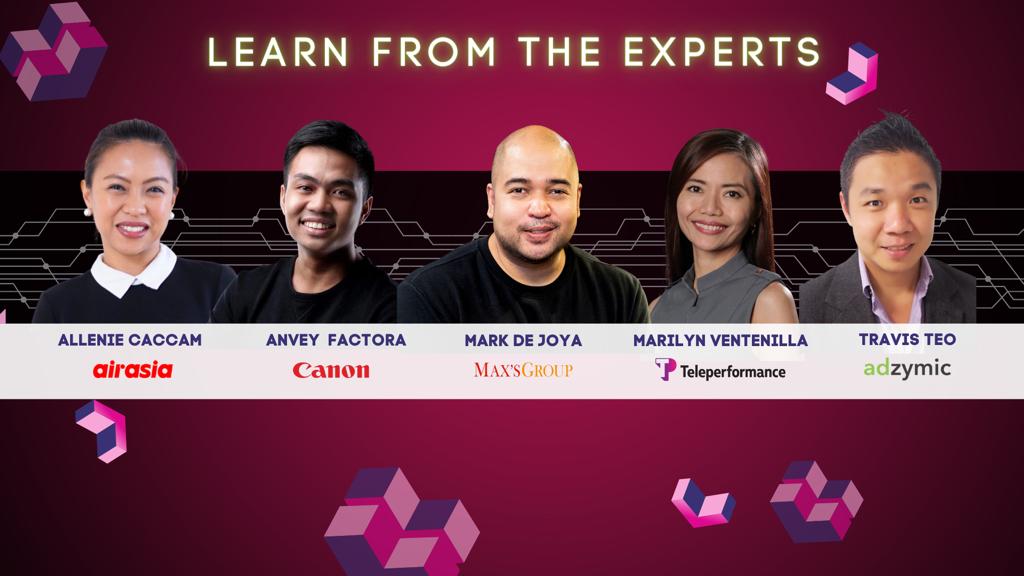 Gathering an esteemed group of marketing leaders from top Philippine brands AirAsia, Canon Philippines, and Max's Restaurant, the webinar 'What's NEXT: Digital Marketing in the Philippines' aims to present a future-oriented conversation on digital marketing strategies with a unique perspective from the Philippine industry.
The panel which includes Allenie Caccam, head of marketing at AirAsia Philippines; Anvey Factora, head of marketing communications, e-commerce and retail, of Canon Philippines; and Mark De Joya, chief operating officer of Max's Restaurant, will be discussing the state of personalization, the heart of every creative and strategic digital marketing implementation, in the new normal and the next.
The panel discussion will be moderated by Marilyn Romero-Ventenilla, senior director for communications and marketing of Teleperformance Philippines.
Romero-Ventenilla commented, "In today's world where physical distance does not mean customers and brands need to be socially and emotionally distant from each other, seamless interaction and meaningful personalized experiences will be key. Innovations around digital marketing will allow organizations to deliver services and interactions tailored to the needs of the market anytime, anywhere."
The said marketing leaders will be going back to the 'why' of personalization and trace it from there – which personalization strategies work best for Philippine consumers and what comes next for the future of personalization. Most of all, leaders will be unraveling the best practices and fitting plans of action for brands to adapt to these foreseen changes.
'What's NEXT: Digital Marketing in the Philippines' will be held virtually on December 2, 2021 at 3 pm Philippine Time.
Travis Teo, the co-founder and executive director of adtech Adzymic, will be giving a presentation on the role of technology in delivering engaging creatives and how to best harness present advancements in adtech for optimal campaign performance.
Teo commented, "The programmatic media space is one where audience targeting can be highly specific, and campaign performance determined by the richness of data available for machines to learn and improve. To thrive in this environment, it is important to consider using adtech to scale up on creative personalization and format variants for testing and optimization. We look forward to discussing some of these creative strategies with the Filipino marketing community at our upcoming forum."
Meanwhile, Shaina Teope, MARKETECH APAC's regional editor, said, "Digital is now deeply ingrained in consumers' lives and while brands and marketers have at this point penetrated the interactive platform, the question to be answered now is, what should brands do next to stay within digital consumers' radar? This industry conversation aims to help firm up their foresight into 2022 and beyond."
Secure your spot for the webinar here.
'What's NEXT: Digital Marketing in the Philippines' is open to all marketers and advertisers looking to get actionable insights and expert guidance on how to future-proof their digital marketing strategies this 2022 and beyond. The webinar is also dedicated to any brand eyeing to enter and win in the Philippine market.