Manila, Philippines — Local billboard advertising agency DOOH.PH has apologised to Lauren Greenfield, an American photographer and filmmaker, after one of her images from the documentary 'The Kingmaker' featuring Imelda Marcos ended up in a digital billboard hosted by DOOH PH.
Greenfield had asked around Twitter for assistance on who could identify the company behind the billboard. It turns out that Digital Out-Of Philippines, an LED billboard company owned by Alvin Carranza is behind the massive billboard seen in the Metro Manila skyline.
The billboard greets Imelda Marcos, the wife of the 10th president of the Philippines, dictator, and kleptocrat, Ferdinand Marcos Sr., on her 93rd birthday on July 3. The image, however, is the property of Lauren Greenfield and the numerous production companies behind the 'Kingmaker' documentary.
DOOH.PH has since issued an apology, stating that they were oblivious the image was copyrighted.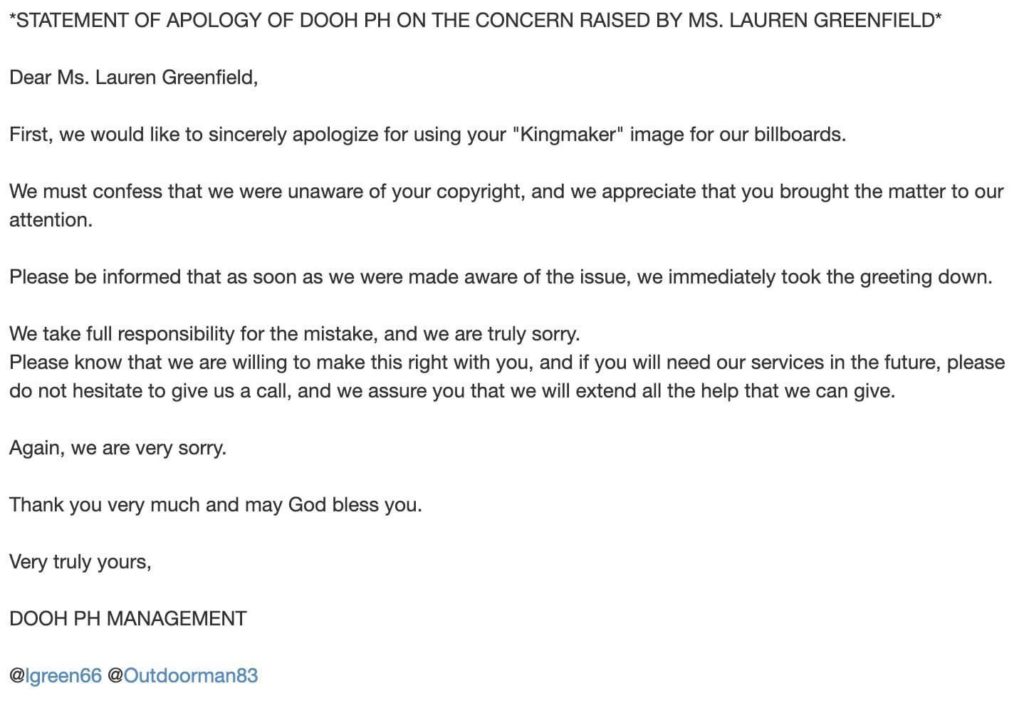 In her most recent tweets regarding the difficult situation, Greenfield identifies yet another case of copyright infringement by the same company, DOOH PH. The photo shows a small-scale LED billboard of the same birthday greeting for the senior Marcos.