Manila, Philippines – As more and more gamers around the world come to Twitter to discuss all of the latest happenings and trends, Twitter Philippines has released its gaming and esports insights on how local gamers have leveled up their voices and excitement on the platform's gaming scene in the first half of 2021.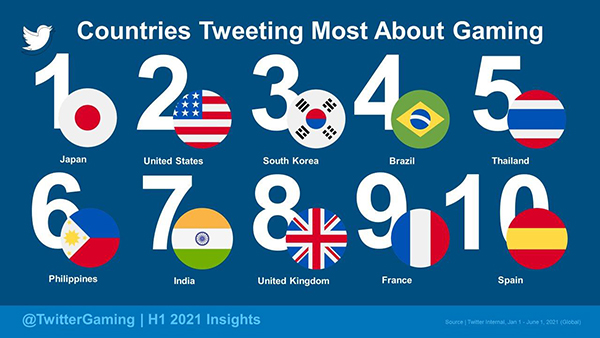 According to the data collected, Filipino gamers went from 9th place in 2020 to 6th place this year, surpassing India, France, and the United Kingdom. The open-world game Genshin Impact has reigned the rankings as the most talked about game among Filipino gamers on Twitter. This was followed by shooter video game VALORANT, and virtual universe game Roblox landing in the third spot.
Meanwhile, video game Minecraft came out in the fourth spot, while Among Us, a multiplayer social deduction game, capped the top five.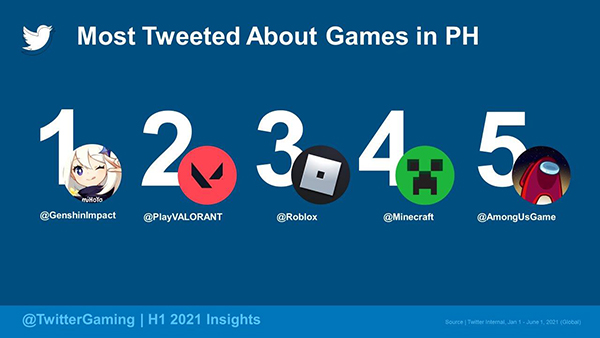 Twitter has also recorded that Filipino gamers on the platform showed their support for their favorite teams and players and connected with the source themselves. The most talked about esports teams among Filipinos on Twitter are T1, Sentinels, OGesports, Team Secret, Cloud 9, FNATIC, G2esports, and 100 Thieves, as well as TNC Predator, and TSM, which ranked one to ten respectively.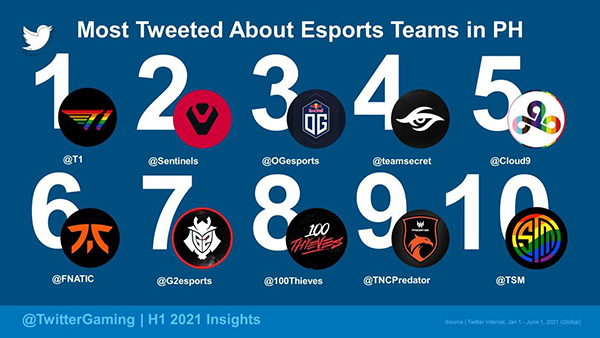 "Even though the year is almost halfway over, there's still plenty to look forward to in the second half of the year. Be sure to stay tuned for even more gaming events like Gamescom & The Game Awards, along with plenty of esports content from Call of Duty League, League of Legends Esports, Overwatch League, and the VALORANT Champions Tour, among others," said Twitter.