The large majority of organizations and businesses nowadays are not only technologically inclined but are also curious as to how to bring their products and services closer to their target market or customers. And coincidentally, with the rise of the internet and other forms of channels, organizations have taken into consideration the value of customer experience.
Customer experience has come a long way since traditional advertising and marketing strategies, and we have ventured deeper into digitizing it, leading to the rise of digital experience platforms (DXPs).
DXPs are best explained as "a piece of technology that allows marketers to create, manage and orchestrate, deliver and optimize personalized digital experiences across all touchpoints of a customer's digital journey." DXPs allow organizations to connect them closer to their target markets through these online channels and strategies.
Despite various DXPs being rampant across all the global industry of customer experience, new players tend to break the norms, in search of more efficient, organized, and flexible options that allow greater options for the businesses of today to save time and resources connecting with their customers.
Such is the feat of enterprise content management system Magnolia, based in Basel, Switzerland, on which its DX platform Magnolia DX Core, was recently recognized by consulting firm Gartner as one of the new key niche players in the DXP scene, according to its 2021 Gartner Magic Quadrant.
'Punching above weight': The background of Magnolia's win
Since the 1990s, Gartner has released annually its Gartner Magic Quadrant series, a tableau of market research reports that rely on data analysis to report on market trends such as participation, the maturity of the industry, and discovery of solutions under a certain industry.
Under Gartner Magic Quadrant's new report for DXPs, they have taken into consideration how the platform itself fares well to a wide variety of customers, including partners, employees, citizens, and students, and help ensure continuity across the full customer lifetime journey. Furthermore, it should be applicable to business-to-consumer (B2C), business-to-business (B2B), and business-to-employee (B2E) use cases.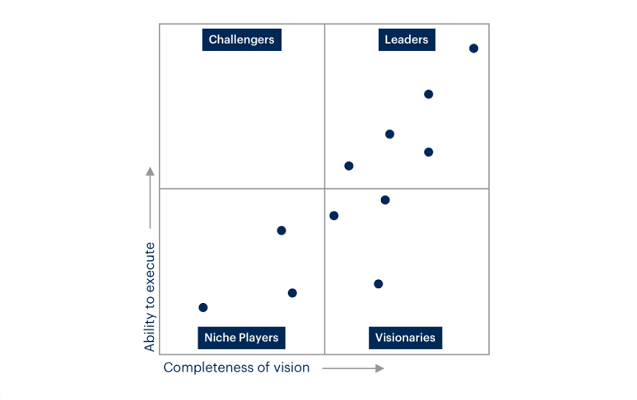 Magnolia's recognition of their platform by Gartner, according to Magnolia APAC's general manager Don Lee, can be best explained as having the capability of being 'punching above weight' or being more inclusive to clients by adding more features in the platform while maintaining the same speed of deploying digital campaigns and content.
"With Magnolia becoming the choice of many notable brands globally, and also in APAC (which Gartner mentioned specifically), the international standing of our brand is now elevated to a point where we are taken seriously, despite the relatively nimble size of our company," Lee stated during his interview at MARKETECH Spotlight.
Composable and modular: The key strengths
In the Gartner Magic Quadrant report, they stated that one of the key assets of Magnolia DX Core is that it operates under a modular framework, meaning the system can be partitioned which allows faster development and deployment of the DX scripts.
"For a modular framework, [it's] the creation of small, independent scripts that represent modules which you can test independently and then recombine them. The advantages to this are you get consistency in development, reduced development time, and of course, flexibility," Lee explained.
Gartner also noted that Magnolia DX Core also allows business clients to build digital experiences based on the platform's components, making it composable for brands looking to revamp their digital experiences every time.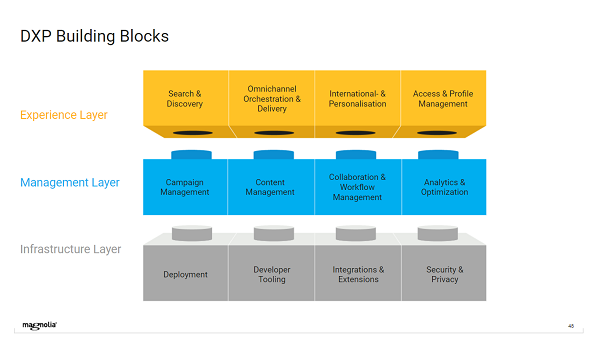 "[This] enables brands to incrementally build out a high-performance DXP that leverages existing proven components and services. Our advanced experience authoring and content management features coupled with a modern tech stack empower all stakeholders. This combination enables the launch of new digital products and differentiated experiences at unprecedented speed," he further added.
In one particular client case, Magnolia has helped China-based insurance company Ping An Insurance to allow the migration of its old content management system (CMS) to Magnolia DX Core in less than two months, with only two CMS back-end developers, thanks to the platform's accessible modular framework feature.

"Since its launch, editors have been able to update daily content consistently across any channel or platform with minimal errors and no major issue whatsoever. More than three times growth [are seen] in [the] site traffic, [and] 66% reduction in content update time," Lee stated.
Responding to platform limitations
Despite its key strengths, Magnolia DX Core has its own limitations, including what is considered to be an "all-in-one DXP package".
Gartner notes that enabling customers to build a DXP from first and third-party capabilities may be less attractive to prospects looking for a more packaged DXP solution.
In response, Lee noted that their trend in creating a DXP with third-party capabilities is part of the growing market of DXPs that aim to create a system of best-of-breed DX components.
"We have seen in recent years that there has been a clear shift in market demand from single-vendor DXP suites to ecosystems of integrated best-of-breed platforms. Magnolia is at the forefront of this revolution — providing modern enterprises with a far more agile and powerful alternative to cumbersome software suites," Lee stated.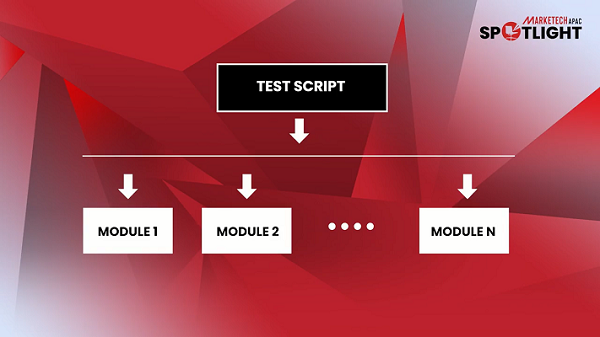 He also explained that in contrast to what "all-in-one DXP packages" are all about, this is much viewed to be an "overkill" of the true purpose of a DXP: which only serves best the client and their DX needs.
"It's a natural evolution for this market in which overly complex suites are replaced by a new approach. It also does not help that the investment for a suite platform is also substantially more, with too many overkill features in the early phase of the brand's digital adoption," he added.
Visions: APAC presence and word of advice
As Magnolia is slowly being recognized by global brands and clients, the company is ramping up its market in the Asia Pacific, with two new offices in the region namely in Bangkok, Thailand and in Shenzhen, China.
"We have been fixated on customer success since day one, and we will continue to do so, upholding our promise of project success as the top priority. We also aim to empower more Magnolia practitioners, whether from clients or partners, and widen the Magnolia community," Lee stated.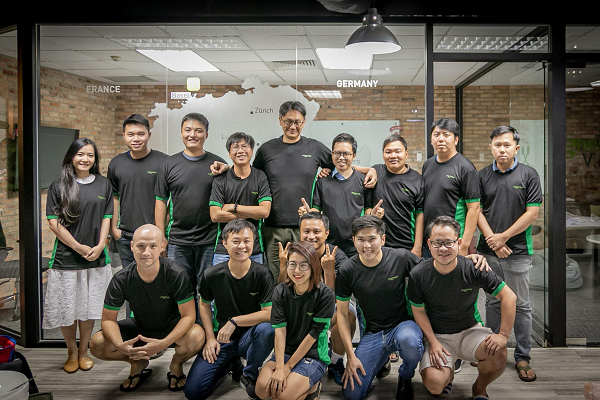 He added, "We realized that we are popular among developers, but marketers have very little visibility about us, so we hope to duplicate our success at the operational level to the management level."
When asked about businesses looking forward to acquiring DXP solutions for their next digital experience strategy, Lee recommends that businesses only "focus on a few key facets of Digital Experience which they want to succeed in", noting that DXP itself is often met with an impression as being a "buzzword", hence businesses must only focus what correlates best with their business objectives.
"From there, they should aim to build a modular, organic DXP which has the capability to help them achieve their DX goals faster as they observe results. Investing in a composable DXP is key as it allows them to integrate with new or legacy martech functions seamlessly," Lee recommends.
He also notes that creating a customized DXP means businesses creating the best of the brand's tech stack that is optimized for the organization's inner workings and nuances.
"This will give marketers the control over their budget and strategy on how they can then evolve the platform further to suit their needs and goals," Lee concludes.
Watch our full live interview with Magnolia's General Manager for APAC Don Lee on our YouTube channel.
If your organization has recently obtained an outstanding achievement or has launched a one-of-a-kind initiative in marketing and tech, please reach out to us at [email protected].