The pandemic has pushed for even greater dependence on social media. And while the platforms have already been ingrained in the fabric of peoples' daily lives even pre-pandemic, the current times have made it evolve to now serve different purposes to consumers as well as to give birth to new challenges along with its usage.
According to Statista, the most popular social media platforms worldwide as of October 2021 are Facebook, YouTube, WhatsApp, Instagram, and Facebook Messenger. The popularized short-video platform TikTok during the pandemic has also expectedly entered the list.
In an interview with Stewart Hunter, the director of social advertising platform Smartly.io for customer success in APAC, he said that within this overcrowded social media space, brands are not only up against other brands, but are now dealing with a situation that requires them to understand the mindset of consumers towards each social media platform as each gives rise to unique perceptions and behaviours.
Hunter explains that today, each social media platform has grown to "serve a different role in the funnel and this poses challenges also to the brand message and format in various platforms."
One of the greatest changes we saw during the pandemic was the transformation of the role of social media in consumers' shopping journeys. While social media merely stood as a branding and promotional strategy for brands before, it has now made its way to the purchase pathway itself, serving as the touchpoint from discovery to purchase.
The multiple consumer touchpoints within social media
As we enter the new year still in the pandemic, it's crucial to talk about how to approach social media now that it has become consumers' go-to when searching for brands and products to purchase in the past two years.
Hunter explains that with this being the reality, brands will now have to deal with unique multiple touchpoints present in the consumer journey.
"As consumers spend more and more time on social media, they also have multiple touchpoints with a brand before ever making a purchase decision, and every touchpoint matters," said Hunter.
This rings true for example with Australian shoppers, where one study found that 64% of 18- to 25-year-olds have researched products on Instagram during the past 12 months, while 67% of those 26 to 35-year-olds have done the same product research, this time on Facebook, within the same period.
Hunter shares a few principles to consider in navigating the new phase of social media, and lo and behold – values that brands must emulate in today's social advertising are far from novel, emphasising that the fundamentals remain supreme – just directed towards a different goal.
For one, brands must take note of the importance of having a strong brand messaging and creatives.
Through an earlier experiment with some popular fashion brands, Smartly.io has also found that a clear brand identity drives business results and the social advertising platform showed the importance of branding in its platform to help in delivering more than product pictures – across the sales funnel.
In the post-cookie world as well, creative will be more critical than ever in driving successful campaigns. Hunter says that this has often been undervalued, but as privacy regulations take effect and social media platforms take proactive steps to change the way data is available to be used, advertisers will have to get creative with the privacy-friendly approach in 2022.
Second, in line with the stronger call for digital privacy, brands need to show that they are data compliant and ensure they are responsible with their consumers' data.
"People want [openness] and transparency from brands around what their data is being used for and why. We have already seen some changes within the publishing industry, and a number of eCommerce platforms could follow suit," said Hunter.
Above these changes in social media is an emerging new dimension – with the easing of restrictions, consumers will soon move from online to offline, and it is now brands' job to find how the interactivity of social media with the offline journey will evolve.
"Shopping journeys will continue to grow complex as consumers seamlessly move from online to offline (with the easing of the restrictions in some countries) and jump between social channels. Hence for brands to succeed, they need to invest in a multi-platform strategy which allows you to meet your customers where they are while communicating a coherent brand story and ultimately building trust among your audience," asserts Hunter.
Jumping into a multi-platform strategy this 2022
Fast gone are the days that each social media platform is viewed in silos. Hunter believes that brands must start diversifying investments across social media channels.
First of all, there's no better time than now to start investing in social advertising and ramping up one's efforts in this area. In fact, according to Smartly.io's recent annual survey with top CMOs in APAC, one-third of respondents said that they will spend more on social media advertising in 2022 than they did in 2021.
For a brand to create genuine and long-lasting customer relationships with its consumers, building a multi-platform social advertising strategy will be key.
In order to successfully bring this to fruition, Hunter says to focus on talent and find ways on how expertise in the team can be leveraged such as by strategically adopting creative tech.
72.3% of respondents say that their social media advertising creation and delivery still involve manual processes that are often time-consuming. This manual work can be off-putting to talent and takes time away from the more fulfilling creative and strategic functions of the job.
With 51.5% of respondents naming lack of talent as one of the biggest internal challenges to their social media advertising processes, it's time brands prioritise employees and take a closer look at the actual work being done.
Hunter says it's important to automate in order to create and deliver social media ads at scale. Platforms like Smartly.io allow brands to manage their sprawling campaigns in a single place, enabling easy coordination and optimisation of creatives across platforms and formats.
Marketing trends to leverage in social advertising
We now know that we are now up against a different kind of social media and the next crucial step, therefore, is knowing which type of content and format are currently on top of consumers' radar
Hunter says right off the bat – video.
TikTok has led the pack and has shown everybody how powerful short but sweet videos can make an impact on audience engagement. Hunter says the use of video will continue to become more prominent, with mobile being the medium.
The heightened fondness for videos has made social media platforms Facebook and Instagram roll out more video formats, and we expect to see more brands adopting video. So what type of video content would then attract audiences?
The style of videos will continue to evolve to follow what consumers want from their brands – which is authentic, open, and closer to their lives, said Hunter.
According to Hunter, campaigns that are based on user-generated content (UGC) will enable this style of communication and align with what TikTok and Instagram reels were made for – content created by people rather than brands. Advertisers should spend some time understanding how UGC aligns with their brand strategy and resonates with their consumers.
Another one is augmented reality. Today's virtual reality space has now seen the emergence of the metaverse, which means that earlier immersive tech such as augmented reality will grow more into maturity, making it an imperative format for brands to stay relevant.
"As consumers get deeper into the use of social media and devices become more immersive and powerful, augmented reality will become a bigger part of social media creativity," said Hunter.
AR is no doubt a powerful tool for consumer engagement and makes it even much easier for brands to showcase creativity through applying filters to videos, feature-changing effects to the people in them, and adding playful or informative stickers to enhance the message.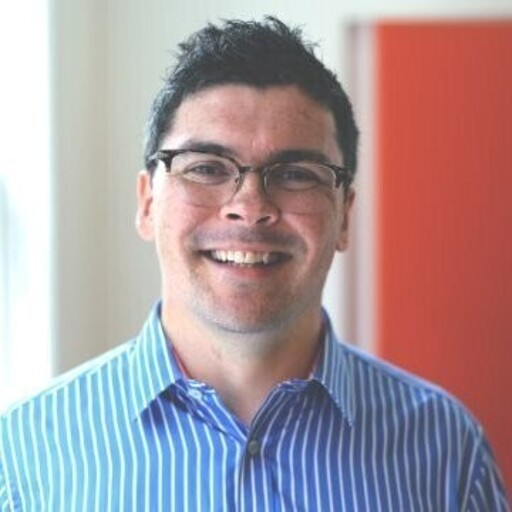 This article is written based on an interview with Stewart Hunter, director of Smartly.io for customer success in APAC.
Smartly.io is a global platform that automates every step of social advertising. With a global team of over 650, the platform automates creative production and ad buying at scale.
The article is published as part of MARKETECH APAC's thought leadership series What's NEXT. This features marketing leaders sharing their marketing insights and predictions for the upcoming year. The series aims to equip marketers with actionable insights to future-ready their marketing strategies.
If you are a marketing leader and have insights that you'd like to share with regards to the upcoming trends and practices in marketing, please reach out to [email protected] for an opportunity to have your thought-leadership published on the platform.