This is the era of privacy. The modern consumer expects truly personalized experiences on whatever touchpoint they engage with your brand. Challenge accepted. But here's the kicker, they want this complemented by heightened privacy, tighter data controls, and the right to have the information erased with the click of a button.
During the past three years, major technology companies have been announcing their removal of third-party cookie plans. Their decisions have been influenced heavily by the Facebook and Cambridge Analytica scandal which emerged in early 2018.
Since March 2018, when Chris Wiley blew the whistle on the Cambridge Analytica and Facebook scandal, governments have been investing in regulations. The European Union was the first to tighten the General Data Protection Regulations GDPR in May 2018. Less than two years later in January 2020, the state of California passed the California Consumer Privacy Act.
In January of 2020, Google announced plans to phase out support for third-party cookies within a year. Since then, browsers such as Mozilla Firefox and Apple's Safari have announced they will be stepping away from cookies too. However, the timelines changed in June 2021, when Google explained that third-party cookies will not be eradicated until 2023.
They moved out the timeline for phasing out cookies, giving a new period of grace for advertisers and publishers that we'll see in late 2022. Stage two, which is the phasing out of cookies, will start in mid-2023, and then end in late 2023.
A consumer's perspective
In the past, consumers surrendered their data in exchange for convenience, however with all these changes coming in the next couple of years, the consumer has never been more aware of how they are being tracked online. We can certainly see more consumer awareness around what marketing tactics are considered creepy versus cool.
According to a 2021 Consumer Trends Index Report by consumer engagement Cheetah Digital, 73% of global respondents said they were okay to receive recommendations from brands based on past purchases. The report showed 54% of consumers were also ok to receive an email reminder about an abandoned cart, however, 66% said they do not like adverts that follow them across devices.
Furthermore, 69% of respondents said adverts relating to something they talked about near a smart device are 'creepy', while 72% said they do not want advertisements from companies they don't know based on their location data.
There's a big difference between targeting a golden audience segment with a silver bullet of an offer versus going through a consumer's proverbial trash by analyzing their browsing history.
A marketer's perspective
Consumers want more personalization and more privacy, this is the paradox marketers are grappling with right now. We can see marketers are primarily using segments or cohort-based personalization, versus true one-to-one personalization.
As we get closer to the cliff edge of the deprecation of third-party cookies, we're going to see marketers ramp up and hopefully get more people into using advanced personalization at a one-to-one level using known data.
How to thrive from the death of the cookie
As brands and marketers start to address what they're going to do in this cookie-less future, many are starting to build first-party relationships and incentivize direct engagement.
The entities in the advertising and marketing supply chain that have first-party relationships are the brand marketers and publishers. Everybody else in the middle of that is an intermediary, from the big agency holding companies to supply-side tech platforms to data management platforms. These are all intermediaries without a relationship to an end consumer.
Those entities, over the next two years, need to be able to leverage any element of advertising transaction, whether it's through programmatic channels, automated channels, private marketplaces, or direct type deals. Many other marketers, including the analysts, are promoting zero-party data as a sensible strategy, given the need to balance privacy and personalization. This is data that a consumer willingly gives a brand in return for getting better, personalized products, content, or services.
While marketers can take advantage of free services and personalized discounts to get the best direct engagement, the best way for organizations to engage with customers directly without the need for cookies is through loyalty programs. And as the cookie begins to 'crumble', marketers need to reduce their reliance on third-party tracking and look towards the future of first-party data sources such as loyalty brands to ensure they can build a harmonious relationship between the brand and the consumer.
Loyalty programs that when done well govern the value exchange between brands and consumers, not just for a single interaction, but for direct engagement over the customer lifetime. With contextually differentiated, personalized experiences, they can be the conduit for the one-to-one relationships that build customer lifetime value.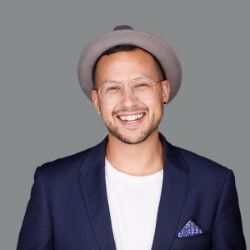 This article is written by Billy Loizou, VP for Go To Market for APAC at consumer engagement solution Cheetah Digital.
The article is published as part of MARKETECH APAC's thought leadership series What's NEXT. This features marketing leaders sharing their marketing insights and predictions for the upcoming year. The series aims to equip marketers with actionable insights to future-ready their marketing strategies.
If you are a marketing leader and have insights that you'd like to share with regards to the upcoming trends and practices in marketing, please reach out to [email protected] for an opportunity to have your thought-leadership published on the platform.