New Zealand – Eight in 10 New Zealand travellers are set to travel in the next 12 months but are less willing to share their personal information for both safety and personalisation, according to a report by global online travel company Booking.com.
The data found that New Zealand was ranked fourth as the country with the most travel confidence. With India topping the poll, Vietnam, China, Australia, Singapore, Hong Kong, Thailand, and Korea, as well as Taiwan, and Japan were also part of the ranking.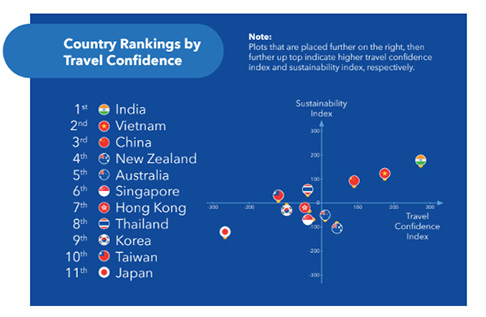 The same data also revealed that 79% of the surveyed travellers in New Zealand are most likely to travel in the next 12 months, while 49% consider leisure travel important during COVID-19, and 27% of the travellers would not postpone a trip despite the surge in COVID-19 cases.
Meanwhile, 41% are accepting anticipated travel disruptions, while 61% are comfortable with the reopening of borders. About 58% are also willing to share their personal information for safety, while 47% are willing to share their personal information for greater personalisation, and 58% have confidence with New Zealand receiving international travellers.
Moreover, the data shows that even with the resumption of international travel, a large majority of New Zealand travellers are likely to continue with domestic travel. Despite this, nearly half are likely to travel internationally in the next six months with the majority of travellers planning to travel within the APAC region. It also found that the pandemic has had some impact on the type of accommodation that travellers prefer with hotels emerging most popular, potentially due to a desire for more transparency around safety.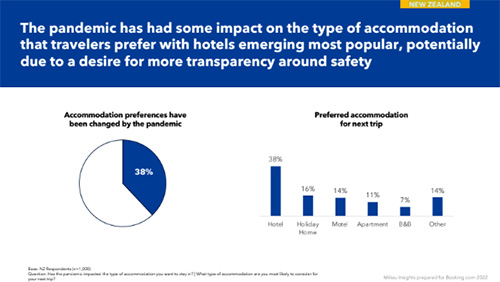 "The commissioned research polled 11,000 travellers from 11 countries and territories across Asia and Oceania between April and May 2022, combining this with the company's proprietary data and insights as a digital travel leader over the past 25 years," said Booking.com.