As we enter the post-pandemic period, we are now dealing with an entirely new consumer – desires, needs, and motivations that have transformed to adapt to the new phase of the 'new normal'.
Last April 20, MARKETECH APAC, in partnership with Braze, gathered marketing leaders from brands Astro Malaysia, BigPay, bolttech, Hmlet, Philippines AirAsia, ShopBack, Zeemart, and Zenius. to discover how brands are implementing their customer acquisition and retention strategies in this period of unprecedented changes as well as how they are building a culture of experimentation and optimisation in each of their organisations.
Hybrid experiences to deliver high customer engagement
When during the height of the pandemic, consumers and businesses were thrust to interact entirely in a virtual manner, the less restricted post-pandemic meant that brands now must take into consideration the dynamics of the engagement brought by the physical experience and integrating that with the uncovered powers of the virtual space.
Allenie Caccam, head of marketing of Philippines AirAsia, shared that in order to bring cohesiveness to your customer engagement, it doesn't stop with what is done in the brand's app or website, but almost always culminates with an on-ground activation or face-to-face interaction "to personify the brand as a lifestyle."
"We do drive cross channel customer engagement by identifying the critical points of engagement and addressing it through hyper-personalisation and experiential marketing," said Caccam.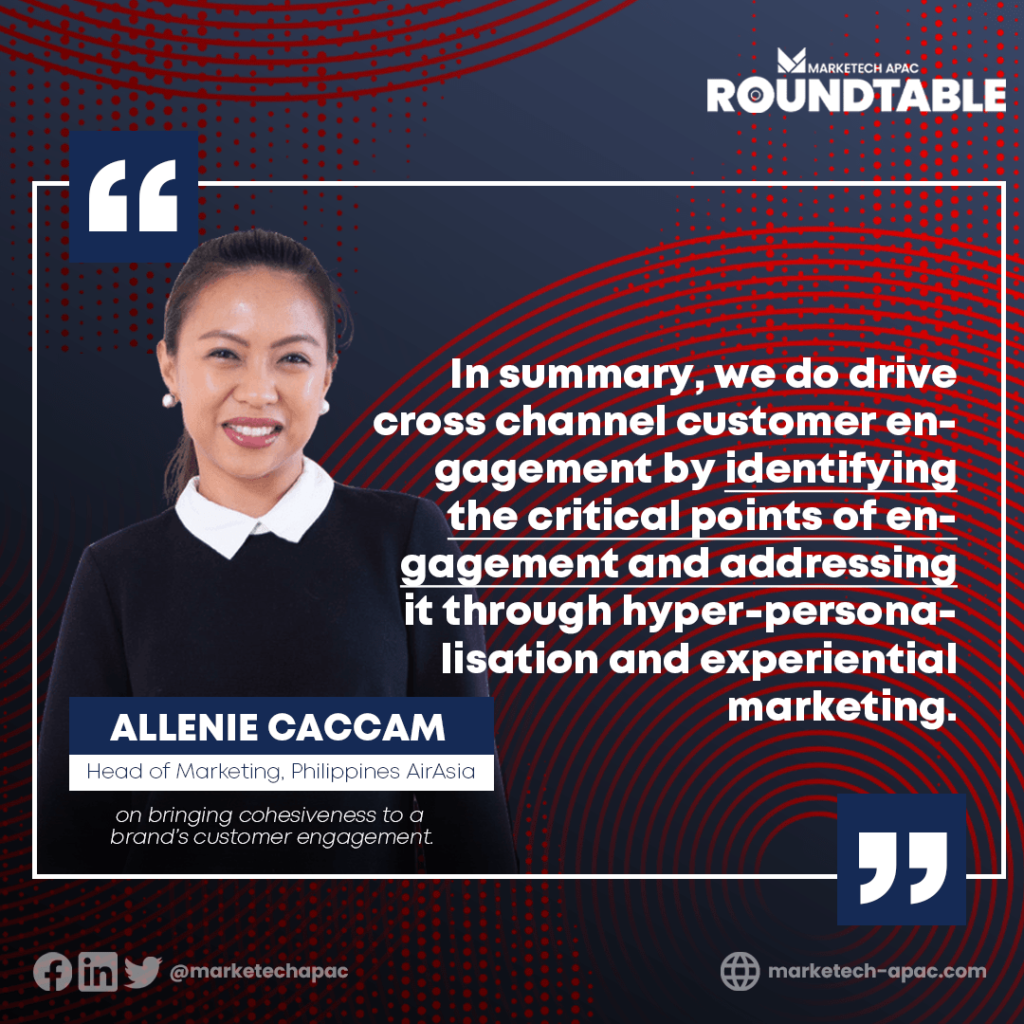 Priyanka Nadkarni, marketing lead of insurtech bolttech, echoes this and says that it is important to follow your consumers offline, as in their case, the discovery process for insurance products doesn't stop within digital bounds. 
"We need to remember that we're not only digital anymore…for us, it's really about where [do these] insurance and protection products really make real sense for the customer, and it's not always online," said Nadkarni.
Meanwhile, fintech BigPay also agrees with the same marketing direction. Jia Nina, country marketing lead of the brand, said that they don't rely on the app alone, and remarked that marketing also goes beyond the app.
Raymond Muliadi, head of product at edtech Zenius, shared, "Offline will always be there. And we will not be able to dismiss online or offline. So we want to make sure that we build an ecosystem where the learning is complementing online and offline."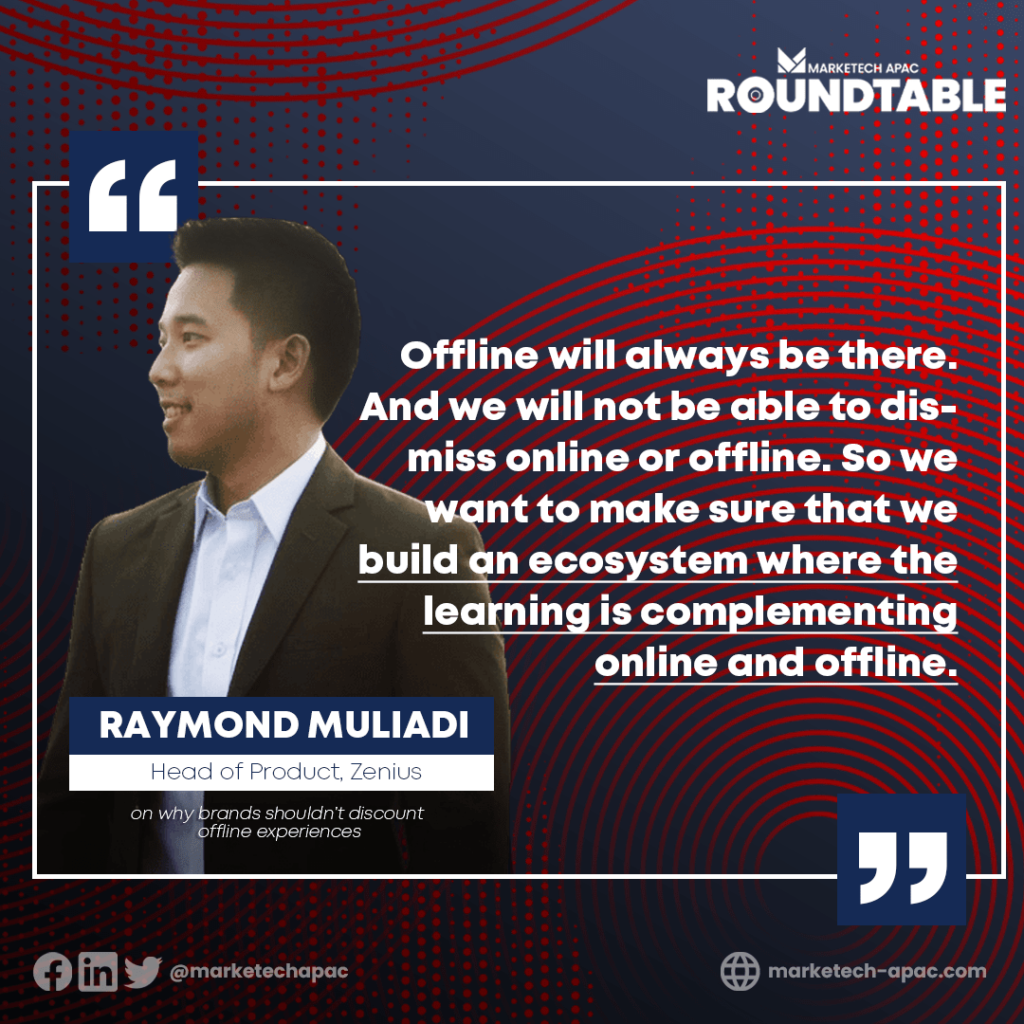 Tapping into the fundamentals to effectively retain customers
During the roundtable, industry leaders were in unison about how it is to effectively retain customers in this period and that is to bank on the powers of the fundamentals – knowing your consumers inside out, and activating marketing that genuinely aligns what they want and value.
BigPay's Jia Nina also shared her insights on this and said, "We really listen to customers… effective marketing is always a conversation, it's not just you talking to people."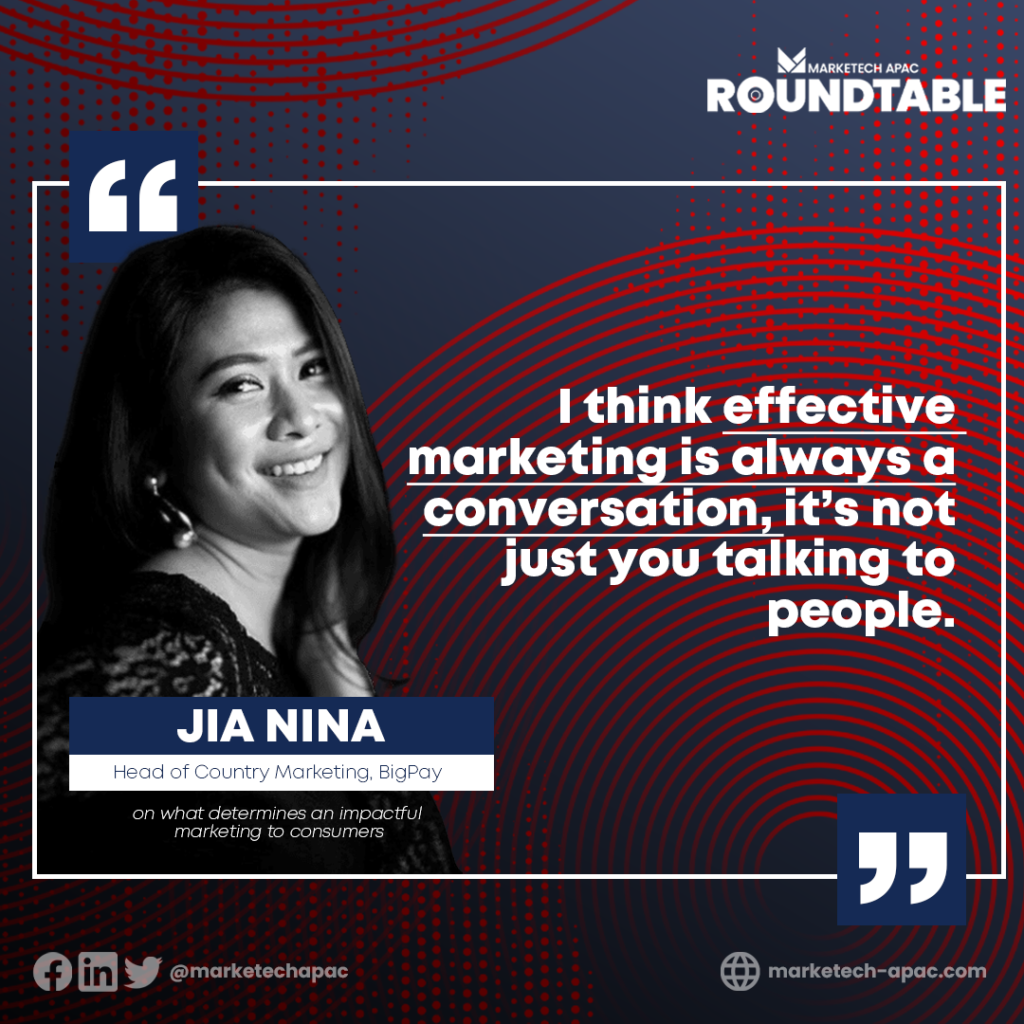 Meanwhile, Astro's Norsiah Juriani Johari, its VP for product marketing, believes that to keep customers coming back to your product, you have to be able to deliver authentic value exchange.
She says that we now live in a world of transparency and that customers "can see right through you" and will know when a brand isn't upfront about what it promised to deliver.
"Listening to the customers and really holding true to our core values at these challenging times has really helped us a great deal as a business and as a brand," she said.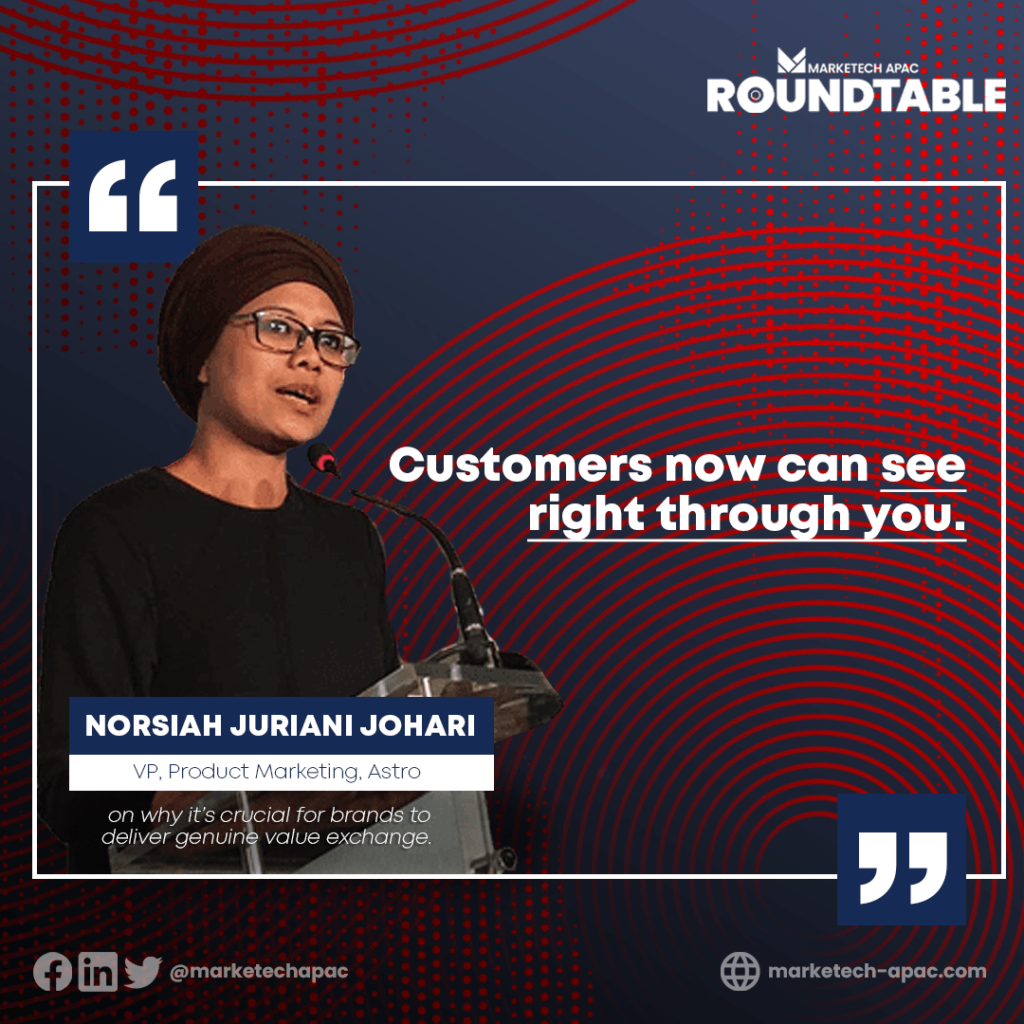 Personalisation also came out as a top strategy among marketers for customer retention.
Edward Tan, the associate director for growth marketing at co-living space provider Hmlet, says that personalised engagement is what is able to draw customers back to the product.
"One thing we learned when it comes to customer retention, for locals especially, is to shift from purely selling them the co-living experience to the need for consistent and personalised engagement," said Tan.
When driving that cross channel customer engagement, he says, "The most important factor to us when it comes to cross-channel engagement is definitely reaching the right customers via the right channel at the right time with the right messages."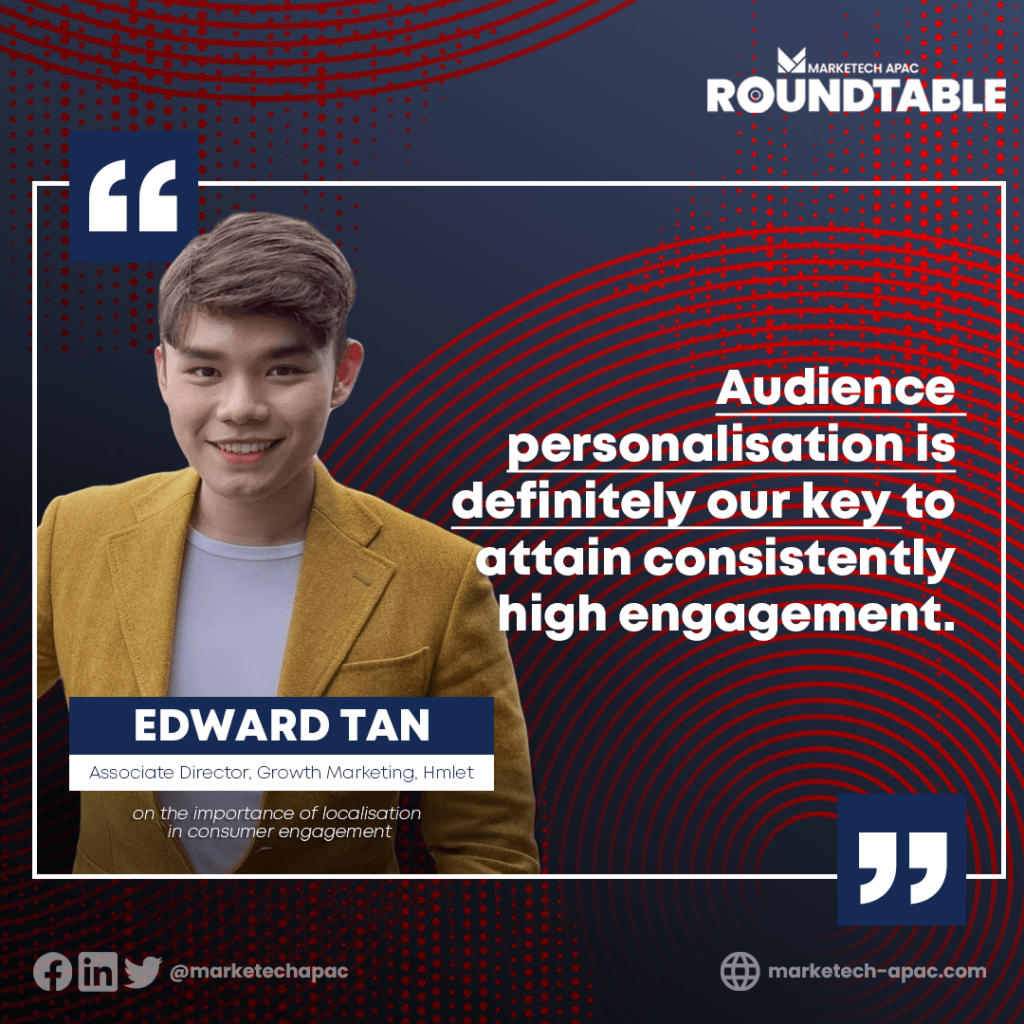 Shopping and rewards platform ShopBack, which is currently an adopter of Braze's consumer engagement platform, also shared to employ the same strategy, which is leveraging the best channel for customer needs and then finding the right timing and triggers for your communications.
Its Head of CRM Scott Tan said, "For us, it's creating a meaningful cross-channel engagement. It's really about setting up your platform to make sure that you can (1) anticipate user needs, (2) [have] the right channel, and (3) find appropriate triggers and timing."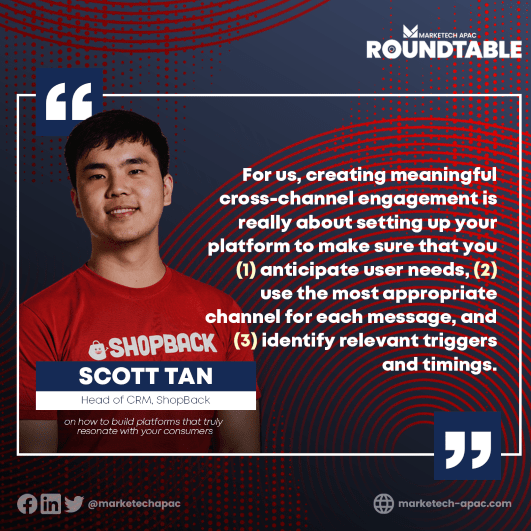 Building a culture of experimentation and testing
Now that consumers have increasingly become more nuanced and that the staying power of trends is going away at lightning speed, these have put down greater importance on brands' practices in experimentation and testing.
For Zeemart, an F&B procurement platform, and a pre-series A startup, it's about encouraging a positive attitude toward 'failing forward'.
"I think the advantage of being a startup is that you're always building, learning and iterating," said Tan.
"Develop this attitude of failing forward, because no one really knows the answers…facilitating feedback, gathering results and going out and fixing it, and testing it again," he added.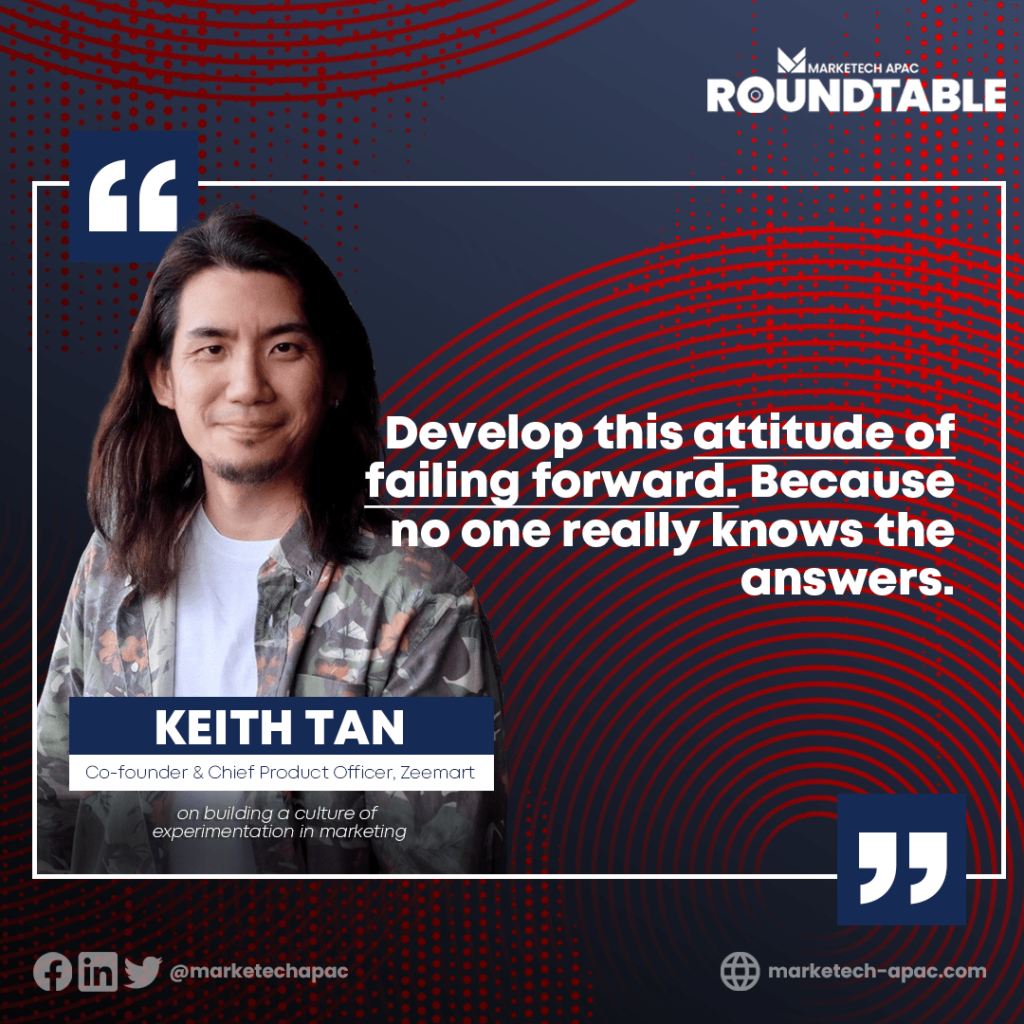 Meanwhile, bolttech's Priyanka Nadkarni summed it up briefly on the topic, "To be a pioneer, own it, link together and think outside in."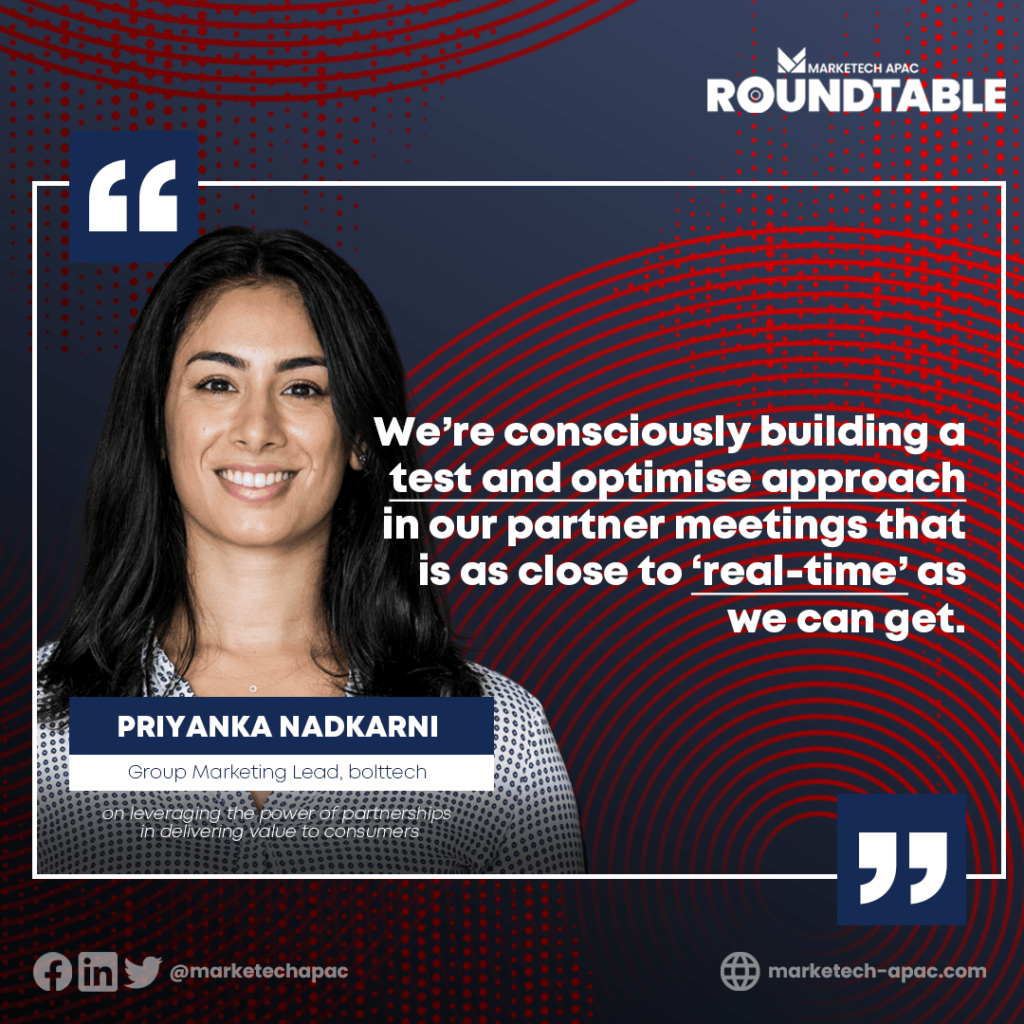 As we move towards the post-pandemic period, virtual and digital are here to stay–but only better. Consumer experiences are set to become even more ingenious and innovative now that the period has enabled us to once again bring back physical engagement and interaction.
Among the insights the industry leaders shared, non-negotiable principles of marketing stood out, agreeing that no matter what the changes, marketing will always be and should remain experimental. We don't get to the bottom of the 'AHA' moment if we stick to what has already been successful or what is deemed to be the best at present, as the future ahead will only become unpredictable and challenging for marketers but also groundbreaking with the emergence of unimaginable digital interactivity.
Take a look at Braze's latest marketing report, '2022 Global Customer Engagement Review' which shares the top three trends that are shaping customer engagement in 2022 as well as opportunities companies can seize for growth by industry and region. The report is free to download here.