Tokyo, Japan – 2021 proved to be another year for Twitter where gaming-related content and discussion are tweeted globally, amounting to more than 2.4 billion tweets about it. And in this instance, Japan emerged as the country who tweeted the most about the topic for the period the latest data from Twitter itself shows.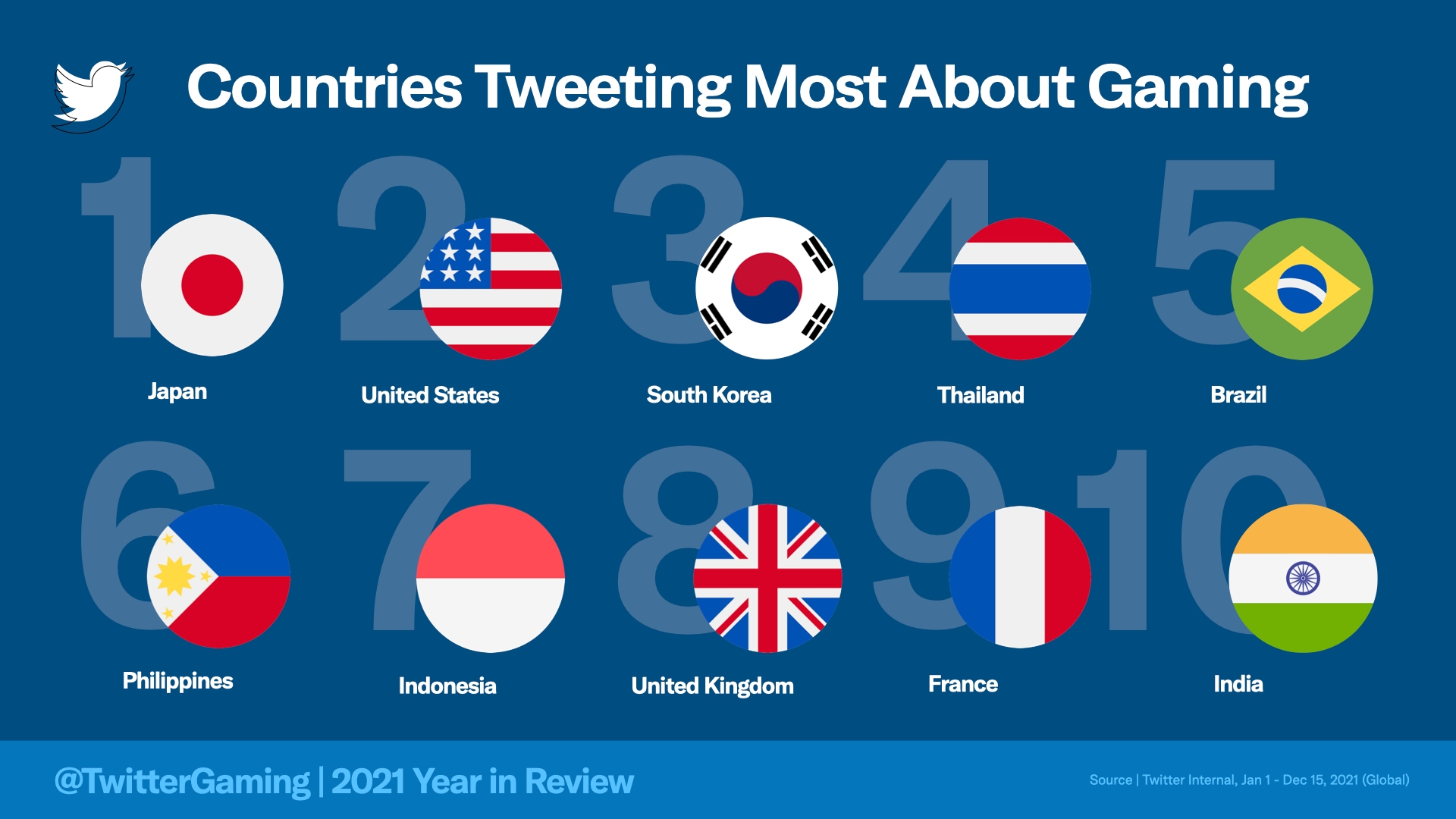 Other Asian countries that also ranked in sending out the most tweets on gaming include South Korea (3rd), Thailand (4th), the Philippines (6th), Indonesia (7th), and India (10th).
In terms of which games were most tweeted globally, miHoYo-developed action role-playing game Genshin Impact ranked first, followed by first-person shooter game Apex Legends (2nd), and idol-training game Ensemble Stars! (3rd). Other popular games that ranked as well include social simulation game Animal Crossing: New Horizons (6th), sandbox game Minecraft (8th), and battle royale game Fortnite (10th).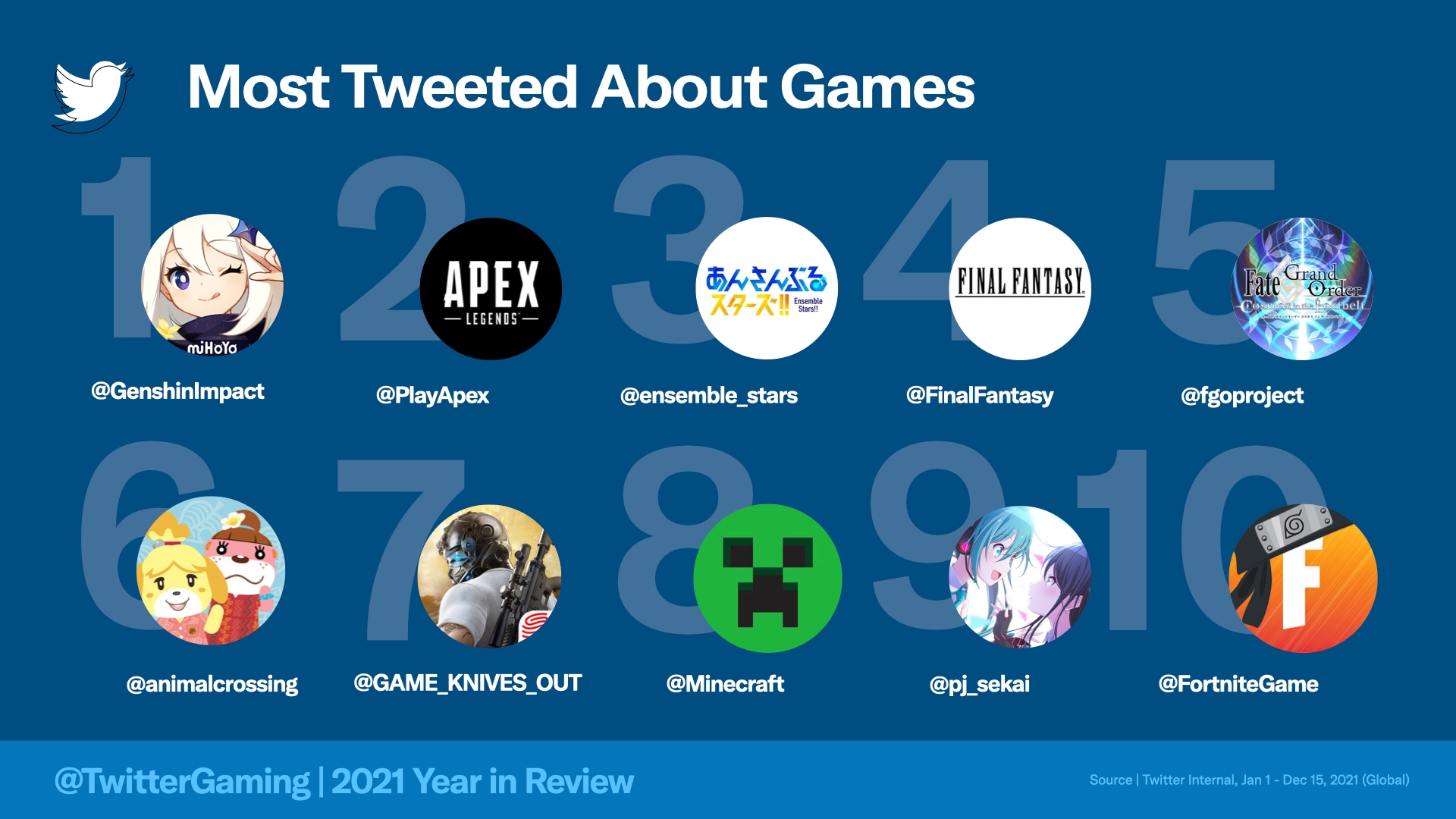 Meanwhile, E3 remained the most-tweeted gaming event for 2021, followed by The Game Awards. In addition, Xbox's Games Showcase ranked third, followed by Gamescom 2021 (4th), and Summer Game Fest 2021 (5th).
For Maurizio Barbieri, head of sports and gaming partnerships for SEA and Greater China at Twitter, the platform has all been about connecting people and brands to give them the latest updates for the industry through conversations that happen.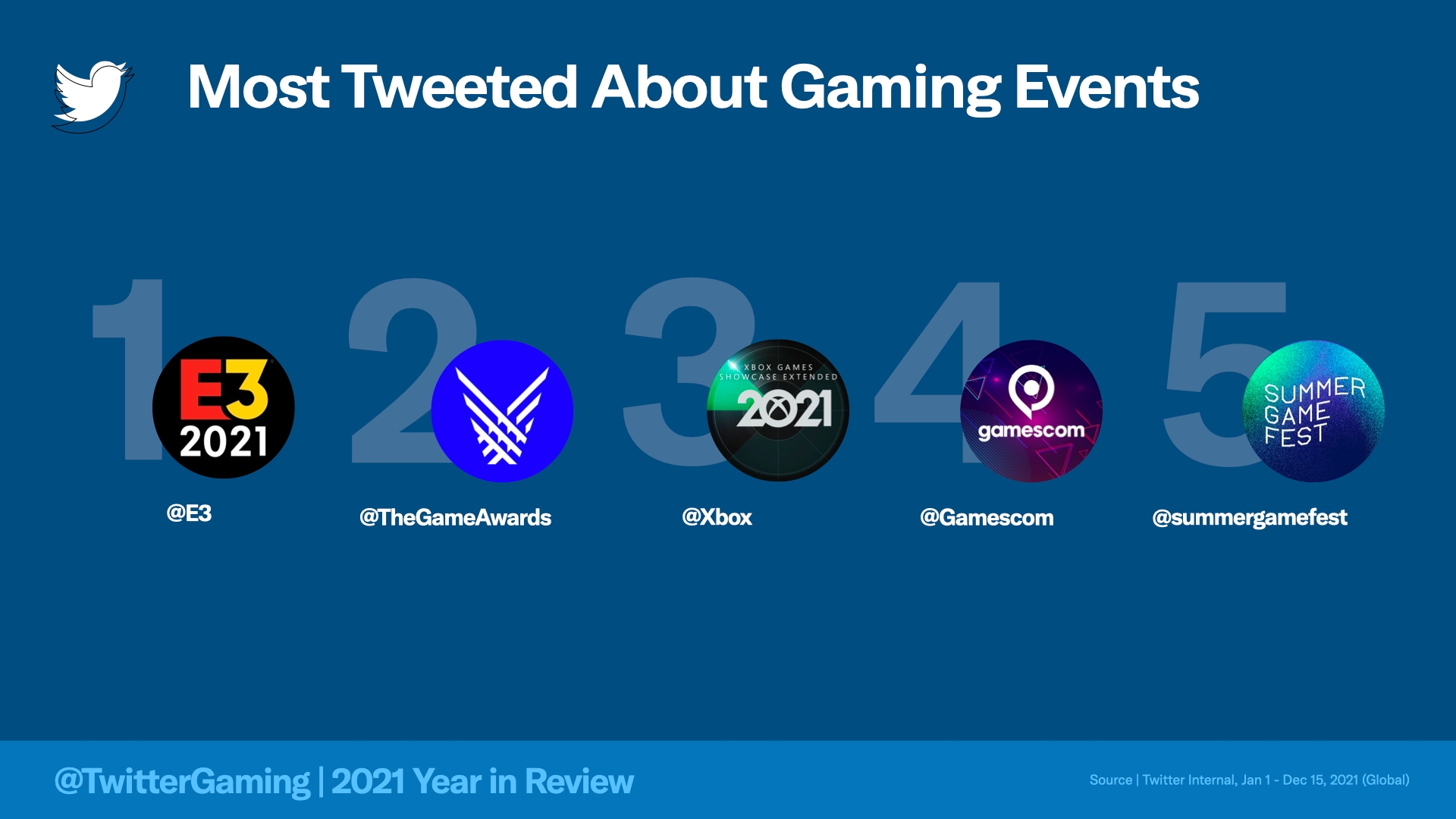 "As we continue adjusting to life in the middle of a pandemic, people are finding new ways to make connections with various communities, and one of them is through gaming. The growing conversations that happened around gaming on Twitter reflect the increasing attention from the public on Twitter about various games, esports teams, and gaming personalities," Barbieri stated.
Twitter continues to move forward this year as they will be covering the latest esports tournaments such as Call of Duty League, ESL Pro League, Halo Championship Series, and Rocket League Championship Series.
"Gaming continues to be the area where people are making connections and finding new communities on Twitter. The diversity of the community on Twitter shows the high appeal of the gaming industry for everyone to follow, discuss, converse, and share," the platform said in a press statement.