Kuala Lumpur, Malaysia – Following the recent launch of the #TimeToListen campaign video highlighting all forms of diversity, Capital A has announced that it has signed one of the campaign's ambassadors Airliftz for a record deal that would further the diversity platform of the campaign. The deal was inked by airasia Super App's entertainment venture RedRecords. 
The 23-year old Kajang boy, Aliff Shaharom, who goes by the artist moniker Aliftz was born with a nose missing cartilage, making him instantly recognizable by his unconventional appearance. In the five-minute campaign previously released on the company's YouTube, the young musician talked about his struggles in overcoming social prejudice and discrimination growing up.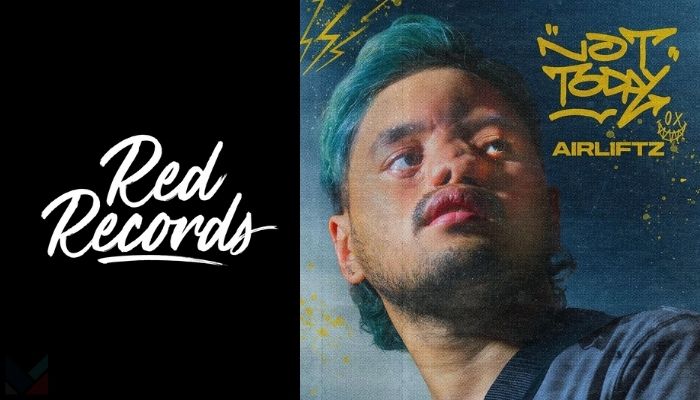 The rapper and producer said the spunky pop-punk single 'NOT TODAY' draws from his own life story of obstacles and challenges, and hopes it can spark hope for change for those who are ready to listen.
"I feel so honoured to be able to share my life story for the #TimeToListen campaign and inspire others with my message. I am very grateful to be given the voice to speak and feel confident to face the world with music charting new territories with the latest record deal with RedRecords," said Airliftz.
Content strategist at AirAsia Izal Azlee said the company felt that it was a fitting cause for the young artist to inspire and represent a generation, hence, the platform for Airliftz to speak his truth.
"We were so touched by Airliftz's story of perseverance and determination that we handpicked him to deliver the message for our #TimeToListen campaign," said Azlee.
Airliftz's journey as a young, genre-fluid artist spans the better part of a decade. Since the inception of his career in 2016, Airliftz has repeatedly proven himself to naysayers and sceptics by beating the odds and achieving new heights. 
CEO of RedRecords Hassan Choudhury said, "When we first saw Airliftz, we were immediately moved by his story and blown away by his talent and the burgeoning star power, and signed him on the spot as the label's first Malaysian artist. As a joint venture with Universal Music Group, we are very proud of what he has achieved in the music industry, especially his debut single which will soon be available on all music platforms. We truly believe it can inspire others to tell the world their unique stories."
The 'NOT TODAY' single will be available on all digital platforms from 11 March, and will also have an accompanying music video premiering at 9 pm on Airliftz's YouTube channel.