Singapore – Global food company Yummy United has announced a recruitment campaign to form its 'board of directors' that is composed of kids. This is in line with the food company's rebrand effort for their cheese curd bar product Lakto in Singapore.
As a brand built for children, and now, by children, this marks the first of such recruitment for Yummy United in Asia, following previously successful iterations of the campaign launched in both Italy and Russia, since 2019.
Through the campaign, selected individuals around 8 to 12 years old will go through 2 workshops worth S$1300 to learn business skills from real corporate trainers, applying their knowledge in the rebranding of Lakto as part of Yummy United's offering, happening in March 2023.
Amongst these applicants, thirty to forty students will be selected for a closed door interview at Hustle — a Singapore-based side-hustle marketplace that consolidates services of local hustlers while offering skills-based workshops — before a final group of twenty students are selected to go for the programme.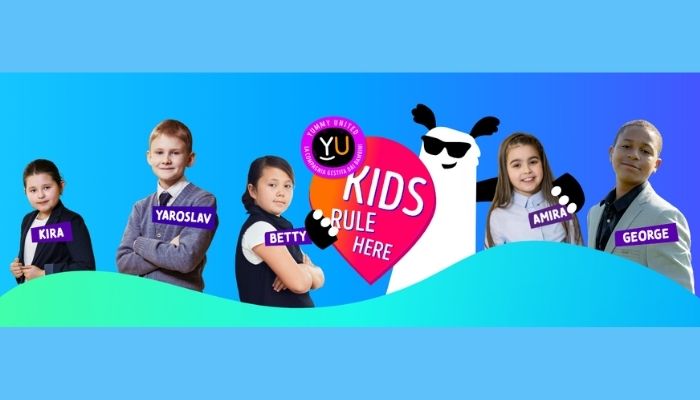 Serene Lu, managing director for Asia-Pacific at Food Union, said, "It's a common adage that children are our future, but more can be done to help them grow and hone their skills in a safe space. At Yummy United, we're always looking for fresh opportunities to help curious minds learn professional theoretical concepts, supporting them to birth their creative ideas and into actual products that will be produced and sold."
Successful students can expect to go through an immersive and educational training programme in August designed by Hustle, that engages the modern workforce and the curious with hands-on workshops for learning and upskilling. All trainers are qualified industry experts, so all students, young and old, will be in good hands!
Of the twenty, four will be selected to make up the "Board of Directors", consisting of a Finance Director, Creative Director, Public Relations Director, and a Marketing Director. With these roles, the board will be given the chance to take on interviews, design product packaging, calculate and forecast costs, and even curate social media content on the brand's Instagram and Facebook pages. As a team, they will conceptualise and rebrand Food Union's Lakto dairy product line, as part of Yummy United's latest offering.
Students can get to learn new business concepts as well as hone their leadership skills from experienced veterans in various industries, such as Jeremy Foo, founder of Elliot & Co and Koh Cheng Guan, marketing director of WPR Asia.
"As a father myself, I am thrilled to be part of this innovative initiative to contribute to the development of our next generation of talents. This will be an unprecedented opportunity for them to experience work in the real world, and understand what some of their parents do. I believe this programme has been thoughtfully designed to engage the children in their learning and growth," Foo said.