The last two years have changed the way consumers interact with brands. Apart from speeding up digital consumption, consumer behaviour continually shifted, even as brands press on and prepare for a more digital future. Increasing mobile internet penetration to 52 per cent by 2025 (up from 42 per cent at the end of 2020) is also resulting in more technologically savvy citizens; driving digital consumption on various platforms, with Southeast Asian consumers reportedly spending 414 billion hours online in 2021.
This increased consumption has also fuelled digital content production, especially in the advertising space. In Asia Pacific, the digital advertising market is expected to grow by 13.25 per cent annually, with a totally addressable market capitalisation of USD 2.9 billion from 2022 to 2031. Another global advertising forecast by MAGNA also suggests the same rampant growth, predicting digital and mobile campaigns to drive APAC advertising revenue to an 11.2 per cent increase and be worth USD 235 billion this year.
All these factors are contributing to the thriving digital economy in Asia Pacific, and it is up to brands and marketers to adapt to newer marketing strategies to capitalise on the shift. Today, many are already delivering personalised content across omnichannel platforms and creating successful mobile experiences that convert. With 8 out of 10 consumers surveyed by Forrester perceiving their world as 'all digital', brands have to question if their current content production process can meet these expectations.
Across every industry, major brands are becoming more reliant on technology to deliver engaging content and nurture new leads for higher revenue. In fact, up to 79 per cent of Asia Pacific marketers admitted to investing in marketing technology. This should not come as a surprise, since 80 per cent of consumers use digital platforms to discover and evaluate products and services online before actual purchase.
For companies to stay nimble and be able to continually wow customers, content production needs to become an increasingly important part of marketing strategy. The way it is produced is just as important as what is produced. In today's lightning-paced environment where content could become immediately obsolete, the agility in content production requires brands to be agile-minded in their processes.
What does agile content development look like?
Firstly, an agile content development process utilises data science and an iterative approach to content optimisation and delivery. This enables the business to create solution-focused content and present its brand as an industry thought leader.
Three things to look out for in agile content development
To foster an agile content development process, brands must implement a strategy to create a full-stack solution. Here are the actions to create one:
Increase efficiencies, manage costs, and establish better processes.
Day-to-day oversight of the content production process across brands, agencies, vendors and countries helps stakeholders identify cost inefficiencies, and spot new trending opportunities quicker.
A centralised concierge to manage every aspect of content production.
Having all production data in one place, helps stakeholders access and manage all production activities more efficiently. From assessing production readiness, or Request For Proposal (RFP) programmes, this concierge enables greater transparency when it comes to timelines and costs. With the flexibility to produce content with the right selected partners, brands can mitigate risks – especially when it comes to media rights and getting sufficient production insurance.
Syncing your brand with the right strategy and ecosystem.
With marketing content being generated across a wide range of sources, in various markets and locations, stakeholders from agencies, in-house teams and media partners need to take a step back and assess their current capacity, processes and investments. Sometimes deviating from the norm can provide the brand with the best results, but many brands are tied with existing production partners, which can often frustrate processes. Hence, an aerial view of the business gives more options to the brand. 
The future of content production is agile
As consumer behaviour continues to sporadically transform, brands that are aiming to ride the wave of market relevance need a strategy that can help the business pivot faster and stay nimble. The ability to engage and capture attention will keep business booming, and it is important for brands to stay ahead
of competitors. For profits to keep flowing, the business needs to be adaptable, and traditional approaches constrain that.
A new standard has arrived, and it is time to embrace something better and faster or choose to hold on and stagnate. The decision is yours.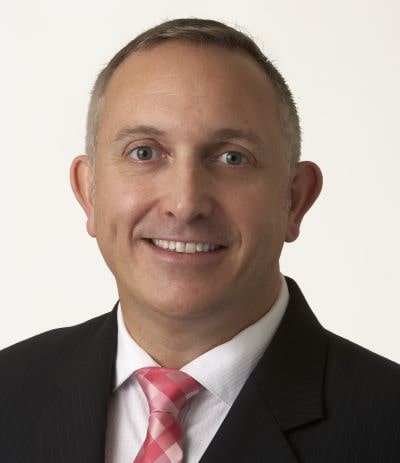 This article is written by Jonathan Parker, managing director of Advertising Production Resources for EMEA & APAC.