Digital advertising spend has increased, and is forecasted to grow even further. Dentsu forecasts that ad spending globally will grow by 8.7%, and that around US$738.5b will be spent worldwide this July. As part of that growth, tech companies are very eager to dip into the adtech industry, as well as improve business performance within other adtech companies.. Data from WARC suggests that globally-recognised Big Tech companies will take up about 10.0% of all worldwide ad investment by 2030.
However, as much as there is activity within the adtech industry, companies are on the brink of losing more investment, ranging from factors such as waste of ad expenditure, online misleading content, and ad fraud. These reasons, in turn, become some of the biggest issues within the adtech space, with the large majority of adtech companies rely on third-party data to carry out their advertising strategies. This is evident with the fact that Google has delayed (once again) the phasing out of third-party cookies by 2024, after being previously delayed to 2023.
And while third-party cookies remain a dominant feature of brands' success in the adtech scene, there is a rising trend of using alternative ways to improve their digital advertising, from use of zero-party data and contextual targeting to identity solutions.
In our newest The Inner State industry deep-dive, we spoke with three adtech industry leaders: Peter Barry, vice president of addressability at PubMatic; Kenneth Pao, executive managing director at Criteo for Asia-Pacific; and Travis Teo, executive director and co-founder at Adzymic–to learn more about their insights on the current state of the adtech industry–what needs to be changed, and how they envision the industry for the future.
On Changing Adtech Trends: How Do Industry Leaders Perceive It?
Following the changes on Google's Sandbox Privacy and Apple's IDFA policies, Teo commented that investment into digital advertising is becoming more industry-specific and sensitive to the macro environment.
"We see shifting of spend into performance related media due to general downtrend of public stock markets, but pockets of industries like travel and entertainment are increasing in spend. Right now, we didn't see changes in third-party cookies or Apple IDFA, affecting the spends, but we do see advertisers starting to ask questions around these topics," he stated.
Meanwhile, Pao commented that through these changes, they were able to trigger their efforts to find new ways to engage with consumers, as well as diversify their approach away from retargeting for the benefits of both their clients and consumers. This includes introducing commerce media solutions.
"The approach combines commerce data and intelligence to target consumers throughout their shopping journey and help marketers and media owners drive commerce outcomes. Through this, both marketers and media owners can activate their first-party data and inventory, and package this for advertisers to drive commerce outcomes," Pao stated.
Delaying Third-Party Cookies: Should We Debate or Move On?
When asked about their perspectives regarding the recent delays made by Google on phasing out third-party cookies, all three agreed that the adtech industry should move towards an 'open internet' where consumers' data sharing preferences are protected in addition to combining data and advertising to create richer online experiences for consumers.
"As we move towards an addressable media future, Criteo will focus on enabling marketers to manage, scale, and engage their audiences, while empowering media owners to fully utilise their first-party customer data through our commerce media platform strategy," Pao said.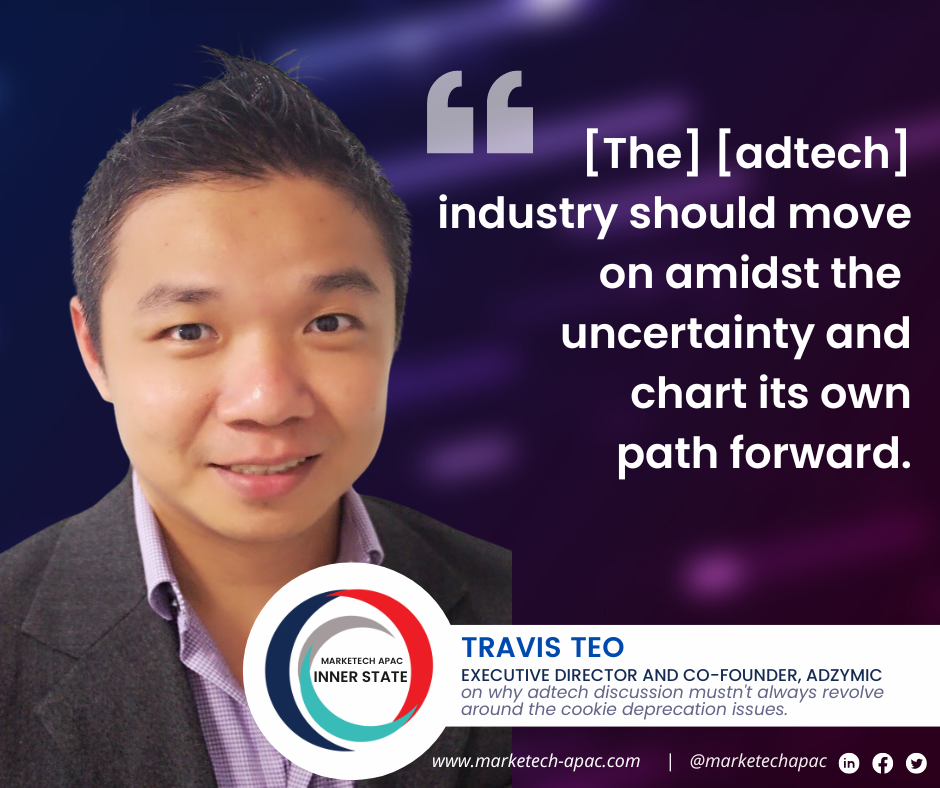 Meanwhile, Teo noted that there is already a certain fatigue with regards to this topic of cookie deprecation, and that there are more topics within the adtech space marketers and advertisers should talk about.
"At the same time, the industry should move on amidst the uncertainty, and chart its own path forward, instead of relying on Google Alternative. It may be painful initially but will reap the benefits in the future,"
Furthermore, Barry noted that delaying cookie deprecation doesn't slow their innovation, development and commitment to customers to deliver results for advertisers and publishers.
"It is not good for competition and a healthy open internet when one company makes the digital publishing and advertising world uncertain about what moves to make; the industry should welcome a move away from any one company holding all the cards and should continue to act proactively. The industry should not use this delay to stall; instead this should only encourage us to work faster," he explained.
Barry also added, "The industry must continue to work together and test privacy-first solutions that will enable safe, data-driven advertising into the future – this news just gives the industry more time to refine technical approaches and drive greater adoption prior to the transition. The move away from third-party cookies is in line with broader global trends around consumer data protection."
The Big Question: Is Adtech 'Dying'?
All of the adtech leaders have agreed that the industry isn't dying after all, but rather advertisers and marketers alike should use the foundational tools and services they have within the traditional adtech space to develop new services that will transition the industry to a more privacy-centric future.
Teo explains, "I believe the industry will continue to thrive and adapt. We are seeing innovative solutions coming up from various partners in the industry – too many in fact, and the downside is that it can lead to confusion from brands and agencies to understand which offerings can best suit their needs."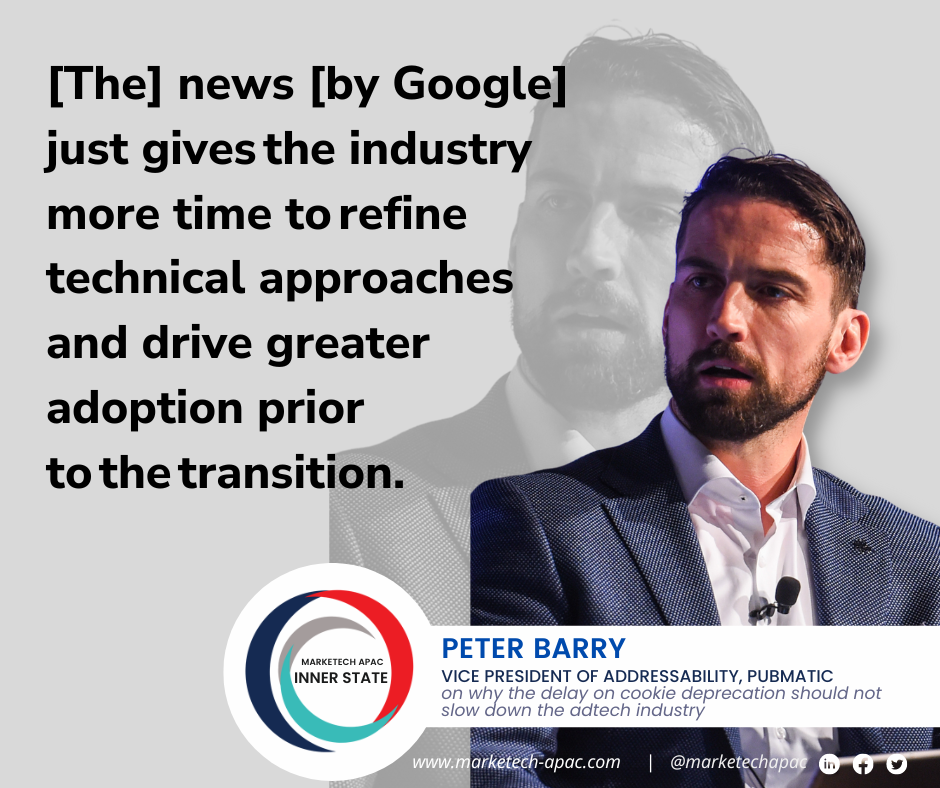 Meanwhile, Pao stated that instead of staying reluctant to prepare for the future of addressability, they should view this as an opportunity to explore innovative tools that can empower them to build up a stronger first-party data management strategy.
"Rather than viewing the evolution of consumer data privacy as a conflict to existing adtech offerings, adtech firms need to understand that tech tools serve simply as means to the end-goal of helping marketers and advertisers meet consumers' evolving needs. Hence, as the adtech landscape evolves, the priority for adtech companies remains the same – to help marketers manage, scale, and engage audiences."
Lastly, Barry said that there is importance in recognising that the deprecation of third-party cookies is in line with broader global trends around consumer data protection, as well as that updates like it should not pause the industry's work to find new and better ways to deliver relevant advertising to consumers.
"Simply said: we can best serve digital publishers if advertisers get strong ROI from programmatic channels. A focus on helping publishers and brands get the best out of their digital advertising in a cookieless environment will ensure that our solutions remain relevant and useful," he explains.
What Alternative Solutions Adtech Players Are Utilising?
As adtech leaders become more mindful with the ongoing changes within their industry towards a more privacy-centric one, companies are introducing more alternative strategies to materialise their objectives of veering away from their traditional third-party data-reliant services.
For PubMatic, Barry describes the launch of the company's 'Connect' solution, which ensures publishers and advertisers that could thrive in a world without third party cookies.
"We also launched 'Identity Hub' a few years ago, providing a seamless transition from third-party cookies to consumer opt-in based first-party identity, which improves ad personalisation for consumers and provides higher ROI for advertisers," he said.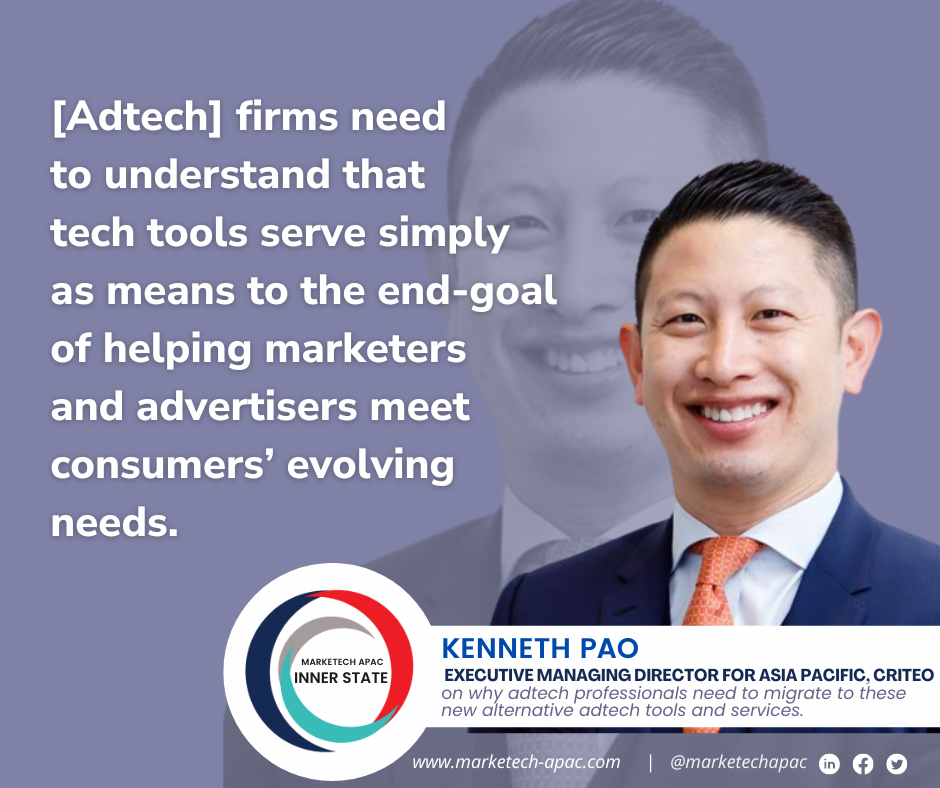 Meanwhile over at Criteo, Pao says they are continuing to invest in the growth of their first-party data powered 'Commerce Media' solutions, including their 'Retail Media' offerings. According to him, they aim to build a unified platform and data source for marketers and media owners that will enable responsible addressable media for the future.
"Over the past couple of years, our solutions have grown to span the entire consumer commerce journey, from discovering brands and products for the first time to ensuring the best opportunities for a sale, to making each subsequent visit more profitable and privacy-safe," Pao said.
He also added, "Ultimately, we're using innovative adtech tools to remain laser focused on meeting our end-goal – helping marketers and media owners work with consumers to create a transparent and vibrant open internet for all stakeholders."
So, What's Next for the Adtech Industry?
The addressable media and more involvement from more brands tapping into the adtech space: these are the factors adtech leaders see as the future of the adtech industry. For context, addressable media is defined as the type of advertising that connects brands with individual consumers across multiple online advertising platforms, social media, OTT (over the top) content providers, and smart TV platforms.
"The future of adtech will continue to be bright and at the same time getting more competitive and more fragmented. You can see that big global companies like Netflix, Disney, Apple, and regional players like Grab, Carousell are aggressively entering the adtech fray, each offering their own media and data solutions," Teo explains.
Pao also agrees with this, stating that it is time that we see these changes as opportunities to test new methods for engaging consumers online and approach them with an open mind as the industry moves towards an addressable future in an open internet.
"Four in ten [brands] [in APAC] say their current marketing practices rely on third-party cookies, and that they're concerned about the elimination of third-party cookies. Brands and marketers should prioritise building up their first-party data strategies and invest in solutions throughout commerce media platforms to help analyse and execute data-driven consumer engagement. Only then can they remain future-proof as the industry evolves."
Meanwhile, Barry notes that the future of adtech is evident with both publishers and advertisers moving away from walled gardens because they aren't aware of what's going on with their investments on those platforms.
"We know there is more change to come as the programmatic industry grapples with the future of identity, and buyers access a much wider array of inventory. We, too, will continue to innovate and evolve to maximise control and value to both publishers and media buyers. This is only the beginning of the next phase of programmatic," Barry stated.