In the age of always-on e-commerce and notoriously short attention spans, it can be tempting to downplay your branding in favor of acquisition-focused digital advertising. Branding, however, is an important aspect of all marketing campaigns, regardless of the objective.
Think of branding as your foundation. Taking the time to build a strong brand, investing time and money into your brand strategy, will ultimately result in more successful performance over time. While sales activations and offer-led initiatives will provide short-term sales uplift, brand building will result in long-term growth and stability.
Your brand represents the reason your business exists – your 'why', what you do, and why you're different. It is about everything that makes you a better choice than your competitors and when done well, can portray all of that in a shade of Cadbury purple or a Nike 'swoosh'.
While there are many arguments for developing a strong branding strategy, here are the top four reasons why branding is such an important element in reaching your performance objectives:
Brings new customers
Strategic brand awareness campaigns introduce your business to new potential customers. It's often said that an audience needs to see your brand at least 7 times before they will consider purchasing. This number is reduced if you have a strong, unique brand positioning. If your brand is memorable, you won't necessarily need as many impressions to be effective.
When you have both a strong brand identity and are consistently marketing, you will improve your reach and consideration. Brand awareness helps to bond new customers to your brand.
Builds trust
Customers are more likely to purchase from brands that they know and trust. A strong brand identity helps to build a connection with your target audience as they will recognize, know, and understand your product and point of differentiation via brand messaging.
A trusted brand also leads to brand loyalty and repeat purchases. Customers will rebook or rebuy your product with little to no forethought. These sales are far easier and more cost-effective to achieve than first-time sales. If they like your product and your brand, customers are also more likely to recommend you to their family and friends, exponentially improving your ROI.
Establishes target audience
Starting with a clear brand identity will help to position your offering and to target the customers you want to attract. Brand strategy will help to develop a deep understanding of your ideal customer's demographics, attitudes, and behaviors, helping to tailor your products and messaging. It is expensive to market to everyone, and so having a strong understanding of who your brand is 'for' will help to specify your campaign targeting, therefore reducing advertising waste and making your dollar work harder.
Builds resilience
Research has shown that brands with high brand equity are more likely to be insulated in times of economic uncertainty, with a faster recovery when the market returns. A strong, clear positioning, along with loyal customers and consistent messaging helps a business to weather bad times while preparing them to accelerate during the good times.
Working on your brand identity and awareness cements your spot in your customer's mind and will help to protect your business and ensure it can bounce back more quickly in times of turbulence.
Brand awareness is a core indicator of marketing success. It is your base and marketing 'foundation', upon which actionable sales promotions should sit. Every piece of communication should look, feel and sound like your brand, reinforcing who you are and why you are the best choice.
An effective brand strategy will increase your overall return on investment. While it can be more difficult to measure brand awareness compared to lead generation or revenue targets, campaigns that allow for both are more likely to have improved performance outcomes and ultimately reach their objectives.
Brand awareness is a slower path than the sugar-hit of a sales-focused goal, however, it is vital for long-term stability. A strong brand foundation will improve the results of your promotional and lead-focused activity, across all channels.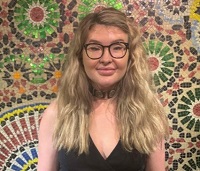 This article was written by Charlotte Ward, director of Agnes Media.
Agnes Media is a measurement-first marketing agency that regularly recommends their clients incorporate a combination of both brand and performance activity to maximize efficiencies using a holistic approach.