"Sell me this pen."
When I first came across this line in 'The Wolf Of Wall Street', it resonated with me so much for one simple reason – the salespeople in the movie that were tasked with selling the pen were all making the same exact mistake of highlighting the product specifications and benefits.
"This pen looks beautiful."
"This pen has an excellent grip."
"This pen can last you for 3 years."
That was exactly what I was facing with my sales team at that time. Sitting in those meetings, it was evident that the customers were not keen on taking our products simply because they were carrying other brands that already had the same quality as ours. Then I realised that the marketing materials accompanying the intended sale were no better – it was still all about promoting the quality, the specifications, and nothing else. Ironically, both sales and marketing were aligned and singing the same tune – but we were not just touching the customers at the right places.
Unfortunately, that same scenario in a movie that is almost 10 years old still applies to B2B marketing today – companies still shout on the rooftops how good they are but never truly showing customers that they understand them and their needs.
Nobody cares about your products and services except you
At present, the sales and marketing dynamics have changed, but it is evident that some B2B marketers are still hanging on to the idea that they should continuously talk about how 'good' their products and services are.
The simple insight to this situation – no, you don't have to.
The truth is – nobody cares about your products and services except you.
There is a reason why your competitors are called "competitors". Simply, they offer the same products and services as you and they target the same customer pool as you. This means that whatever you can do, they can do the same equally or even better. Thus, what is the point of telling your customers that you have good products and services?
With the market being so competitive nowadays, you need to ask – what truly differentiates you from your competitors when both offer the same quality and price?
Understanding your 'B2B' customers
The biggest misconception about B2B marketing is that we are only marketing to businesses. Well, technically, that is not wrong; however, let me offer you another point of view with this question: who makes the decisions for the businesses?
That is correct – the key decision-makers of these very companies are still humans. These 'humans' you are trying to market to will be the ones to decide whether your products and services 'make the cut', and they will do that through a litmus test of these three questions:
Are you able to:
Take away their pain;
Improve profits;
Achieve their business objectives.
Once you realise this is the case, you are en route to success!
Winning the hearts and minds
Because we are still marketing to people, we need to target two important areas – their hearts and their minds.
This refers to the roles that both emotion and information play in connecting with your customers. They think with their hearts when they resonate with your products and services and they think with their brains when they know they are achieving their business objectives with them.
For example, in the decision-making process of a B2B customer, it is clear that while he/she does consider rational reasoning like price and quality, emotional factors do indeed play an equally important role.
You are here to provide a solution, not a product or a service
Your customers know what their problems are and want to find someone they know they can trust. As such, it's vital that you spend time with your existing customers to find some common answers – and then craft the best marketing communications from there:
What is your biggest challenge?
Why is it important that you have this solution now?
How difficult is it to have been trying to solve this challenge?
What are you looking for to make this challenge go away?
When you're able to deep dive into the intent, you're able to speak their language and, thus, resonate with them. They will be able to see you as one of their own: a trusted partner who is here to provide, not a product or service, but a solution.
The winning ways
Famous business speaker Simon Sinek has created an excellent framework known as 'The Golden Circle' which comprises 3 pillars – the 'what', the 'how', and the 'why'.
Traditionally, B2B marketing follows the same exact order just given. Take, for example, a company that sells services to a building owner:
What – We have security, cleaning, and a wide range of services to look after your building;
How – With a workforce of 1,000 strong, we will be able to help you look after your building;
Why – Choose us because we look after over 50 companies and we have 20 years of experience.
But if we start using the framework where the 'why' ultimately drives your proposition and messaging as well as in showing your customers that your products and services are 'solutions', it now becomes this:
Why – It takes a lot of effort and time to look after your building. We understand you need to free up resources and time to focus on the more important aspects of your business. With over 20 years of experience helping over 50 building owners maintain their priorities and focus, we are here to help;
How – We first start with understanding your key objectives and priorities. Then we personalise a solution meant to help you achieve it and share insights with you on how to overcome these challenges. Lastly, our 1,000-strong workforce is one of the largest in the country and that helps us dedicate the appropriate amount of personnel to work with you.
What – We have a wide range of security, cleaning, and other solutions for you to pick from and customise according to your needs. You will also expect a host of benefits such as minimising costs by up to 20%, optimising workflow efficiency by up to 15%, etc.
In this way, your customer now has an idea of how you can help them solve their pain points.
BE A PARTNER, NOT A VENDOR
For a B2B customer, the buying journey can have a longer gestation period, therefore it makes even more sense as the B2B marketer to take the time to understand your customers, understand their pain, and give them solutions that help solve their problems.
Uncover your 'why's' and you will find the purpose in your marketing – that you are not here to simply market your products and services; you are here to be a partner to your customers and support their journey towards achieving their business objectives.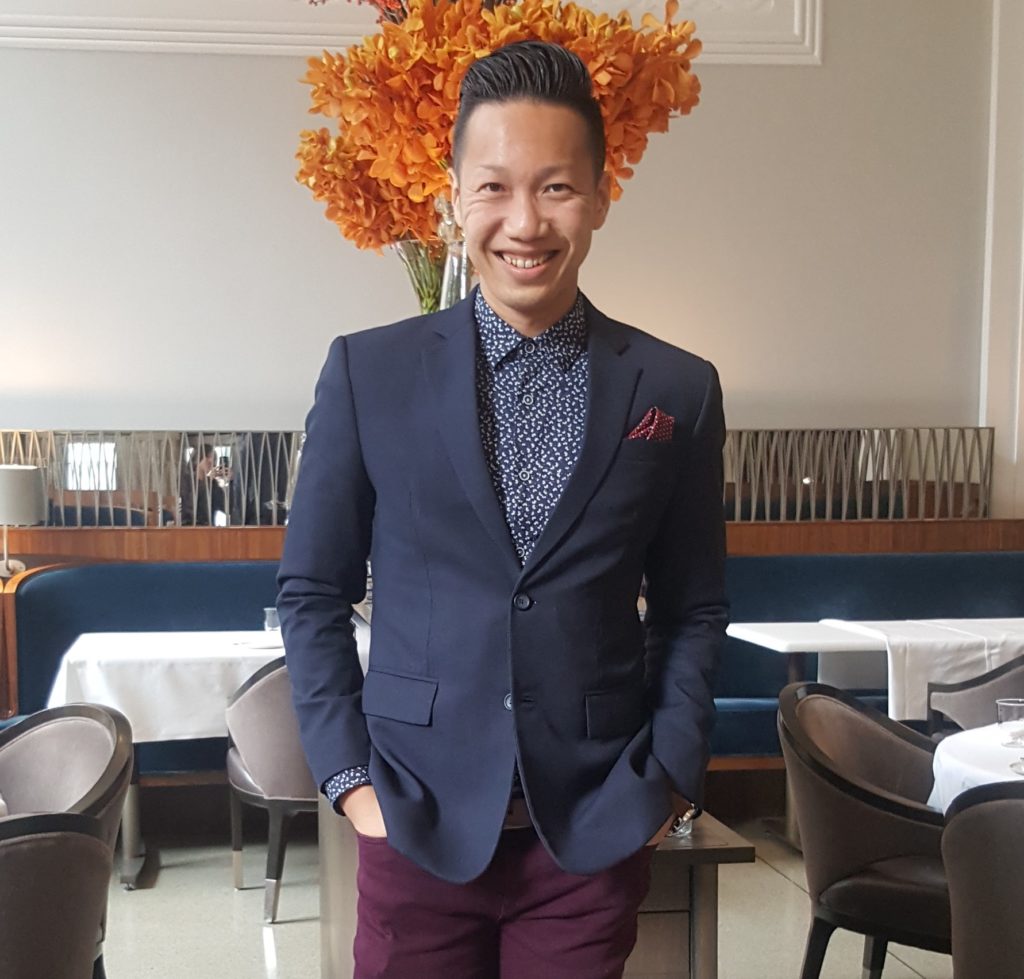 This article is written by Donovan Chee, Head of Marketing & Communications at BUREAU VERITAS for SEA.
The insight is published as part of MARKETECH APAC's thought leadership series under What's NEXT 2023. What's NEXT 2023 is a multi-platform industry initiative which features marketing and industry leaders in APAC sharing their marketing insights and predictions for the upcoming year.
If you are a marketing leader and have insights that you'd like to share on upcoming trends and practices in marketing, please reach out to [email protected] for an opportunity to be part of the series.