Singapore – Consumer brands behemoth Unilever, with a vast portfolio of beauty and wellness products, has just unveiled the great strides it has recently taken for its communications and advocacy.
Unilever has always been dedicated to its global commitment to positive beauty, and its Philippine leg has just launched its contribution to the advocacy – one that not just aims to innovate its engagement to consumers but one that seeks to uplift common beauty standards.
The new MANifesto.PH is Unilever Philippines' online publication that focuses on men's care, providing practical tips and advice on grooming, wellness, and other male concerns. The digital destination aims to encourage men to take better care of their skin, hair, and overall health. While beauty and everything related to the concept and practice of it is oftentimes anchored to women, the new platform is serving as a great step towards making grooming and wellness more inclusive.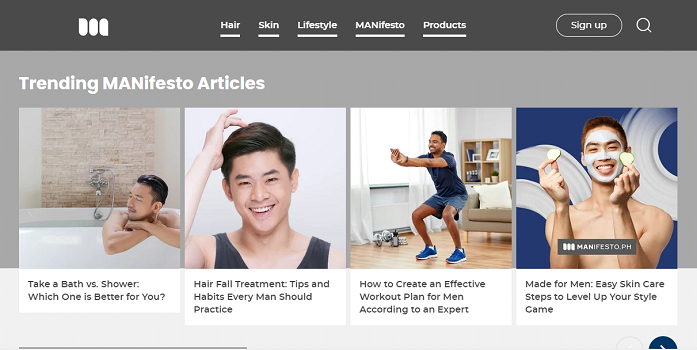 The new content hub was created with content marketing agency Green Park Content (GPC). Francis Almirante, Unilever Philippines' digital transformation manager for beauty and personal care, comments on GPC's work, "GPC is a thought leader in SEO and content – they have a keen understanding of how search intent can dictate strategic paths for our brands to influence consumer behavior.
MANifesto.PH is part of the overall latest online publication by the Philippine arm, BeautyHub.PH. The main online portal is likewise developed by GPC.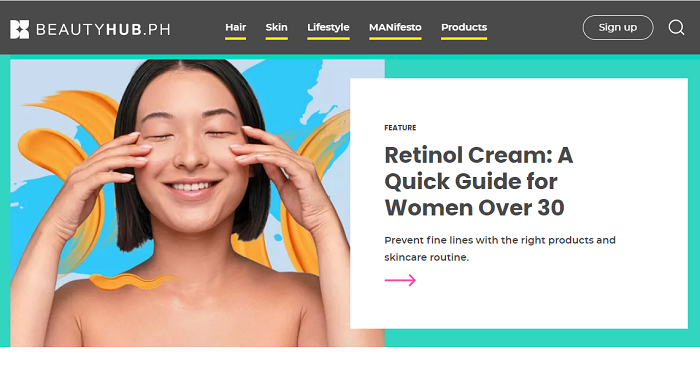 With a dedicated goal to push the inclusivity of beauty forward, BeautyHub.PH is positioned to become a one-stop destination for all beauty advice and inspiration for people of all colors, shapes, and sizes. It eyes to champion equal representation with content to shine light on every skin tone, age group, hair needs, and body type, and amplifying the conversation on physical appearances that are continued to be stigmatized, such as stretch marks and dark skin.
"We're proud to have this incredible opportunity to produce Unilever Philippines' brand-new content platform. BeautyHub.PH will bridge between Unilever's products and its audiences through insightful storytelling that delivers value and promotes inclusivity and diversity," said GPC Asia Managing Director Marcelo Bittencourt.
GPC, a global agency that opened its first office in the region in 2017, worked on BeautyHub.PH and MANifesto.PH for over a year, with the scope of work including strategy, branding, UX and UI design, content strategy, SEO, and editorial content creation.
Creative & Brand Strategy Director for GPC APAC, Fe Husaint, said, "GPC is privileged to help Unilever deliver this purposeful project to shape a world that champions inclusivity & diversity. So we are proud to work on the brand identity and communication strategy for BeautyHub.PH."
BeautyHub.PH and MANifesto.PH represents a move by Unilever towards brand publishing, using SEO-driven editorial and content. Both hubs aim to help customers in their search journey, making Unilever personal care brands have greater discoverability using the power of search. In true magazine and brand publishing style, all content is intent-led, with the brands woven seamlessly into the narrative.