Manila, Philippines – Shopee in the Philippines has run Shopee Bayanihan, an initiative within the platform that enables shoppers to donate safely and conveniently to charity institutions to extend help to the underprivileged.
Shopee has a wide network of 49 partner charity organizations which includes World Vision, Caritas Manila, Habitat for Humanity, and Kaya Natin Movement, as well as Philippine Red Cross, and Virlanie Foundation; and Shopee offers two ways for users to donate to them.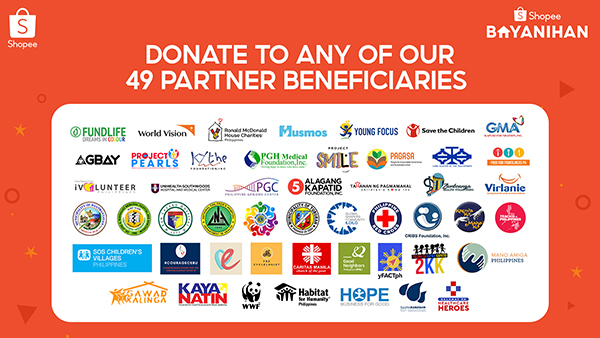 First, by purchasing donation vouchers. Users will only need to search for the partner foundation they want to donate to, select the donation voucher they wish to purchase, and add it to their cart. After paying through card payment, online banking, or ShopeePay, users will receive the confirmation through a push notification.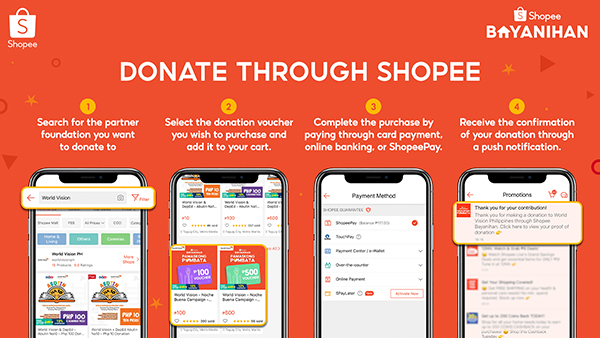 Another option for the donation is via ShopeePay. Users will only need to go to their ShopeePay wallet action bar and tap 'Scan'. After scanning the QR code displayed on the partner's social media account, they will need to input the amount they wish to donate and confirm with their 6-digit ShopeePay PIN.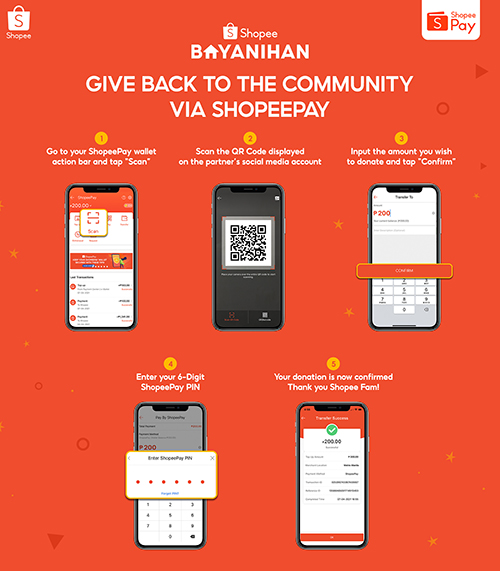 "Shopee is fully committed to utilizing our platform for the greater good. As the nation continues to adapt to the current situation, it is essential for us to step up and support the communities struggling to stay afloat. Every one of us has a role to play during this period, and we will do what we can to help different sectors and local communities tide through this challenge by allowing in-app donations," said Martin Yu, the director at Shopee Philippines.
Under Shopee Bayanihan, Shopee has also offered a digital package for frontliners, and has provided funds for online sellers through the Seller Support Package, and donated transistor radios to students in rural areas to help them continue with their studies.