New Delhi, India – Shell Lubricants, the oil product line of oil company Shell, has released a new campaign for its Shell Advanced product in India, honoring the drive and passion of so-called 'Shell Ustaads', or Shell-recognized new-age Indian mechanics.
Titled 'Ab Duniya Dekhegi', the campaign is narrated and endorsed by celebrity and biking enthusiast Rannvijay Singh wherein he narrates the stories of two successful mechanics who have dared to dream big and achieve significant milestones in their professional journeys.
First one is Mandeep Singh from Punjab, where he trained more than 128 fellow workers and helped them find a decent livelihood as a way to solve youth unemployment in Punjab. Meanwhile, S.Mohan Raj from Chennai is also recognized, being given the nickname of 'Doctor Of Bikes', inspired by his childhood dream of being a doctor, and due to his surgical precision as a mechanic.
For Raman Ojha, country head at Shell Lubricants India, the campaign is not about the brand rather, a celebration of the spirit of thousands of the 'Ustaads' who relentlessly work since not only they are immensely talented, but their deep knowledge of the trade is also key to their expertise in knowing these complicated machines.
"We all have dreams, aspirations and oftentimes in life, simply need that little support that enables us to move higher and onwards. In their journey where they are driven by pure passion for bikes and their dreams to grow bigger, here is our attempt at doing our small bit in supporting our 'Ustaads' and 'Bike Doctors' to move closer to achieving their dreams of setting up bigger and more equipped workshops, mobility vehicles, providing employment support, trainings, and much more," Ojha said.
Meanwhile, for Titus Upputuru, creative head at Taproot Dentsu Gurgaon, they hope that the campaign will help Shell Advance connect with the mechanics in deep emotional ways, as they recognize the long hours of labor, through grime, oil, and sweat from working under the sun.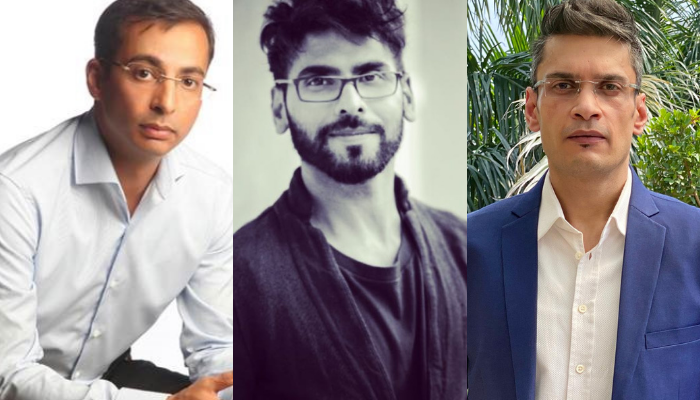 "When we started thinking about the direction we wanted Shell to take, we were clear that we didn't want to show the mirror to the mechanics. We decided to show the shine in the sweat. Because, unlike earlier times, when people spent a lifetime to reach their goals, the current sentiment is to do a catapult to success," Upputaru stated.
Abhinav Kaushik, executive vice president at Taproot Dentsu commented, "Brands transcend from being transactional to emotional and inspiring only when they create that deep-rooted and inseparable bond with their customers and stakeholders.
He added, "This campaign of Shell is not a campaign but a showcase of that bond between Shell and the whole community of mechanics who are intertwined with the brand. 'Ab Duniya Dekhegi' is all about the recognition, care, relationship, love and being a part of the holistic progress that impacts every sphere of a mechanic's life."
The campaign will be backed by engaging digital video content and influencer campaign for awareness build-up and engagement followed by experiential activation to connect with the mechanics.