Singapore – SEEK Asia, the parent company of jobs platforms JobStreet and JobsDB has rolled out its pan-regional omnichannel campaign for Asia that is targeted to empowering job seekers to go after careers they are passionate about.
A prime figure for the campaign is its TVC that depicts workers encouraging job-seekers to find work that matters to them, whether to save lives, design for fashion, explore new things, or discover future technologies. All of the TVCs, localized for their respective markets, end with the campaign's mantra and name 'Let's Get to Work'.
The inspiration for the campaign stems from the fact that the pandemic has changed people's attitudes towards their jobs, with many re-evaluating where and how they want to work and the kind of work they want to do. This has led to the emerging trend known as the "Great Resignation", a term coined by associate professor of management at Texas A&M University Anthony Klotz, which explains why even experienced job seekers are choosing to leave their current careers in the search of something more meaningful.
The campaign is made possible by the direction of acclaimed Manila-based director Adrian Calumpang and through the creative direction from marketing company McCann Worldwide. As part of the campaign activation, Ogilvy will lead the social drive for the campaign, while PRecious Communications will drive the campaign's PR.
Speaking about the campaign, Jane Cruz-Walker, chief marketing officer at SEEK Asia who was recently appointed as CMO for SEEK this year, said that the campaign is launched to motivate job seekers to pursue the jobs they love, adding that by providing them with these opportunities, they at SEEK Asia want to be the career partner that will inspire the next generation of workers to be the 'heroes' in their own career journey.
"While the pandemic has caused widespread job loss, reduced working hours, and pay cuts, it has also caused many to re-evaluate what they want out of their career. Job seekers' demands have evolved beyond remuneration — they want a sense of fulfilment, good work-life balance, and career progression — and it is time for companies to adapt to this new world of work," she stated.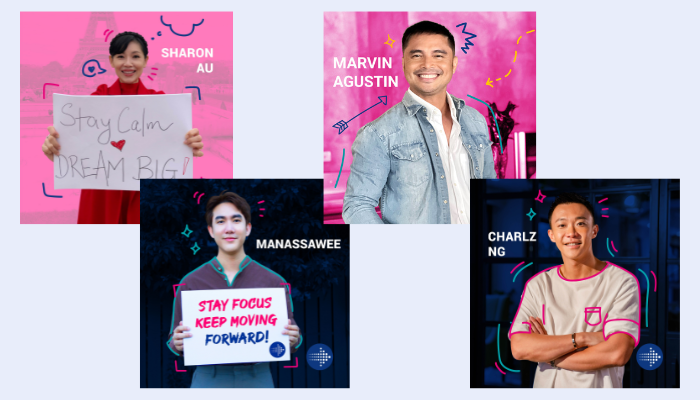 Focusing on the hyperlocal nature of the job market, 'Let's Get To Work' will also feature influencers and key opinion leaders will be used across the region — including Singaporean actress Sharon Au, Malaysian stand-up comedian Harith Iskander, Indonesian vlogger Gerry Girianza, Filipino actor and chef Marvin Agustin, Thai musician Manassavee, and Hong Kong fitness entrepreneur Charlz Ng.
Additional activities will also be introduced to get local job seekers excited, including Roro Jonggrang in Indonesia. This hyperlocal campaign will use the popular Javanese legend to tell the story of love and betrayal, and contrast this with how finding a job with SEEK Asia can be easy and drama-free. Said hyperlocal campaign for Indonesia is directed by Ben Wee, a freelance film director and cinematographer that has worked on multiple projects locally, including advertisements for Google and Indomie.
Meanwhile, Peter Bithos, CEO at SEEK Asia, commented that through their campaign, they hope to be able to better engage with and inspire job seekers to find jobs that are meaningful to them. He added that with their appeal to job seekers, this will also allow them to get more employers on the platform looking for quality talent, allowing an 'explosion' of opportunities.
"Let's Get To Work is an integral part of SEEK Asia's commitment to job seekers and employers, and this is just the beginning of our exciting developments and plans," Bithos stated.
He further added, "SEEK Asia is the biggest and most trusted jobs board in Southeast Asia. Our ambition is to grow fourfold in the next five years and to expand our platform beyond what people have come to know and love us for today. We are strengthening our existing business by making big investments in ​​people, innovation, and technology."