There's a mounting pile of evidence, highlighting what many of us already know – we're inextricably obsessed with our mobiles. For marketers and brands, this obsession translates into endless opportunities, especially as the third-party cookie crumbles and relationship marketing emerges as king of the marketing paradigm.
Smaller than a wallet and thinner than a notebook, smartphones have changed our lives in big ways. They're often the first thing people reach for when they wake up and the last thing they touch before going to bed. According to app monitoring firm data.ai (formerly App Annie), people devote a third of their waking hours to mobile apps and upwards of five hours a day on their mobile phones.
APAC marketers get this. In fact, 58% of APAC marketers are creating mobile-specific content as a strategy to improve engagement, and the majority of marketing professionals (84%) consider ad length and design for mobile when creating mobile content, according to a recent WARC report.
That's because relevant and timely messaging, which SMS and apps so easily provide, is key to educating customers, minimising friction, building purchase consideration, and developing deeper relationships.
Compared to different channels, mobile is a compelling way to communicate with customers because brands can be confident their message will be read and acted upon in a short amount of time. There's up to a 19% click-through rate for personalised links.
And where there's a call to action, that percentage spikes to 45%. For a company that wants to send a message out to all of its customers using technology that's just as familiar to a 14-year-old as it is to an 85-year-old, there's little in terms of alternatives that can provide the same value that mobile does.
The challenge: Extracting value from mobile marketing
Despite mobile marketing emerging as the hottest trend in relationship marketing, some brands and organisations are still hesitant to latch on. It all comes down to the three key reasons, including the inability to know how to get started, indecision and 'analysis paralysis' and regulatory concerns.
In order to overcome these challenges here are four strategies to help kickstart your mobile marketing strategy:
1. Master the value exchange: Before any marketing can occur, you must gain consent to communicate with your audience and learn about their true interests. First, an organisation must identify its value proposition whereby a customer feels a compelling reason to access that value by enrolling in a program. This is not limited to promotions but could be for convenience, better service, information updates, exclusive access to content and the list goes on — this is called creating a 'value exchange.'
Once the value has been set, it's time for a brand to spread the word. This is where mobile plays a considerable role, as it builds customer awareness and enables sign-up beyond the laptop, casting the net further afield into any other environment. This could be adding a QR code or a short code on physical banners, TV, receipts, shop windows or on the hotel bedside table – directing customers to use their mobile to engage with the brand. Simply put, mobile offers boundless flexibility to provide a doorway to value in any environment.
2. Power real-time contextual engagement: In the digital marketing space, it's about getting the right message to the right person at the right moment. Mobile is instrumental to achieving real-time, relevant and impactful customer engagement.
There is an increasing number of markets where mobile penetration is greater than 100%, and that provides an ecosystem where brands can be confident they can serve any of their customers at any moment in time. It is not just the ubiquitous nature and the 'always o' accessibility that distinguishes mobile, but the immediacy it can offer when compared to other channels.
This is why time and business-critical messages are sent using mobile channels. Within banking, this could be for two-factor authentication or fraud alerts; for a restaurant, this may be sending a reservation reminder; or for a retailer, this could include shipment delivery notifications — the list goes on. But the power of immediacy is what makes old technology like SMS continue to have double-digit growth year-on-year.
3. Eliminate silos: There's a lot of talk about communication channels not residing in silos. And for good reason – customers' circumstances may evolve when they have a change in geography, disposable income, relationship, preference or because they're influenced by interactions with a competitor. Simply because a customer is enrolled in a loyalty program, it does not mean that he/she is an advocate, nor that your brand is his/her first choice. This is important to succeed in driving longer-lasting customer relationships.
With this in mind, it is important for enterprises to actively seek customer feedback, listen to their preferences and continue to check in with them. Mobile offers the ability to gain further insights, address all customers and drive real-time contextual engagements. We see brands leverage mobile apps as an impactful solution for driving customer loyalty and benefiting from the assets of this environment.
Customers who download an enterprise app and opt-in for communications have actively chosen to have a closer relationship with a brand; these are some of your most valuable customers. They should be nurtured and catered to, and a loyalty program is suited for just that.
4. Become a customer know-it-all: Marketers' ability to effectively communicate with customers is highly dependent on having ready access to key data sources and the right tools to act on that data at scale.
With handcuffs increasingly being placed on former data assets through policy, regulation and a more data-conscious consumer, mobile apps can offer a unique environment from which brands can gain great insights into customer behaviours.
Mobile apps offer insights such as customer frequency, recency, pages visited, products clicked on and many others, which can help enterprises better understand their customers. This helps serve them in the best manner possible.
A customer's duration in an app can help brands understand and cater to their customers' needs. For a bank, a short duration may be desired to make a payment and if there is an observed delay then a communication may be triggered to provide help. For a sports team, a long duration in the app may be a success indicator, representing fan engagement and attention.
The future of mobile marketing is exciting
It's not enough for a brand or organisation to have an SMS program with notifications, promotions and alerts set up. They have to personalise each message to ensure it is relevant to the consumer.
Enterprises that know their customers better, and can contextually serve them, according to insights will positively differentiate themselves. Mobile offers a wealth of assets, equipping brands to do exactly this. The insights gained from mobile can be applied across any form of customer engagement to deliver a more personalised and impactful relationship.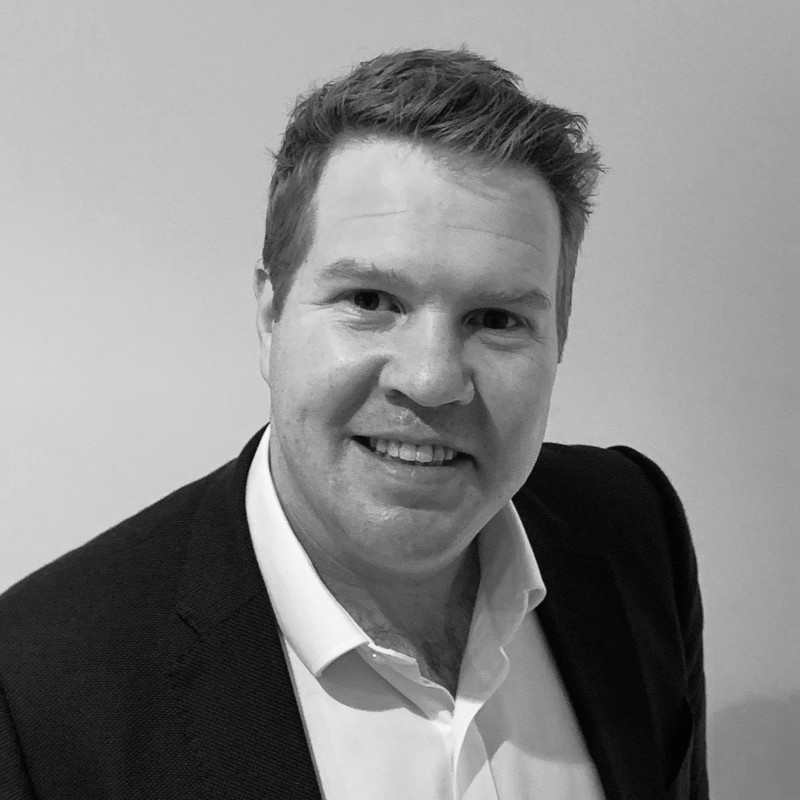 This article is written by Andy Gladwin, Head of Global Mobile GTM at Cheetah Digital.
Cheetah Digital is a cross-channel customer engagement solution provider for the modern marketer. The Cheetah Digital Customer Engagement Suite enables marketers to create personalised experiences, cross-channel messaging, and loyalty strategies, underpinned by an engagement data platform that can scale to meet the changing demands of today's consumer.