Hong Kong – As journalists continue to perform their media duties in the mid of a pandemic, the greater slice of these media practitioners in the Asia Pacific spend a larger chunk of their stories now centered on COVID-19 and how it affects the industries they are covering for, new report from global public relations company Cision show.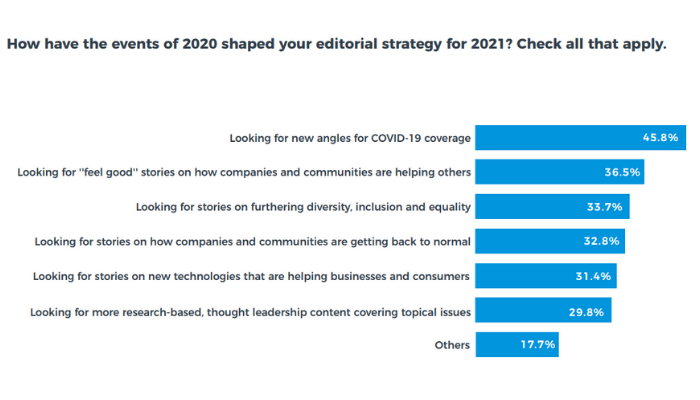 In its latest 'Cision's 2021 Global State of the Media Report', the report noted that 45.8% of APAC journalists note that writing new angles about the pandemic shaped their editorial strategy recently. Following such data, 36.5% of APAC journalists seek to write 'feel-good' stories on how businesses and communities help each other.
On another note, other factors that helped mold the current editorial strategies of APAC journalists include diversity and inclusion stories (33.7% of APAC respondents), going back to the 'new normal' (32.8%), new technologies (31.4%), and research-based thought leadership pieces covering topical issues (29.8%).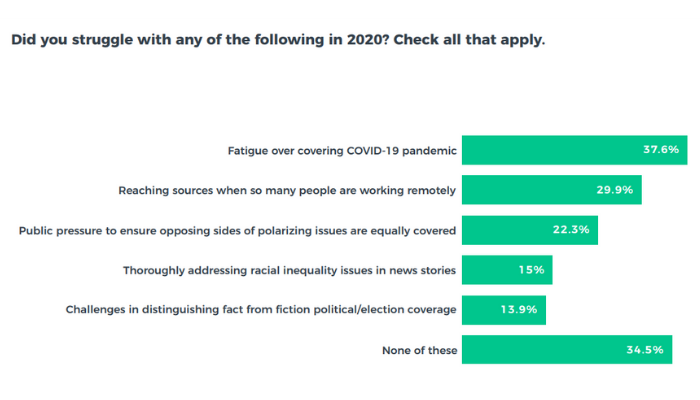 It is also worth noting that despite the pandemic, journalists still juggle multiple beats with demanding workloads and pressing deadlines. This is evident despite numerous newsrooms shrinking in number due to the pandemic. According to the study, almost half of journalists (47%) cover five or more beats, and nearly the same amount file seven or more stories per week; 33% say they file 10 or more.
"Journalists don't have time to chase down stories, so giving them all the information they need upfront such as insightful data, relevant quotes, and accompanying images, which then takes the burden off them to assemble critical details and increases the likelihood of the story getting covered," Cision stated in their report.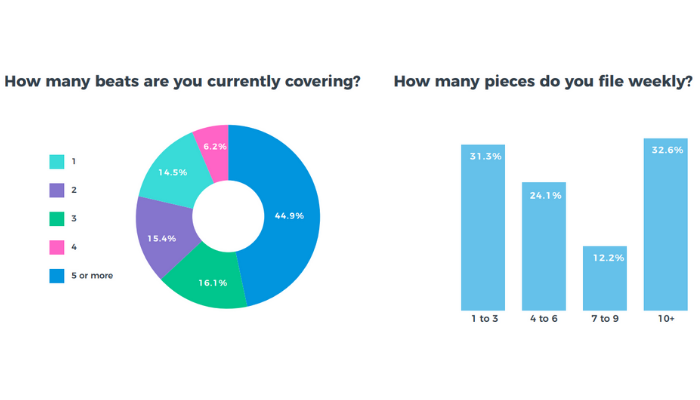 Such a multitude of tasks faced by journalists in APAC pose struggles for them as well, with 37.6% of APAC respondents saying that they experience fatigue in covering the COVID-19 pandemic. Other factors that pose struggles to APAC journalists include reaching out to sources remotely (29.9%), public pressure on covering both sides of the story equally (22.3%), thoroughly addressing racial inequalities (15%), and challenges in distinguishing fictional and factual political/election coverage (13.9%).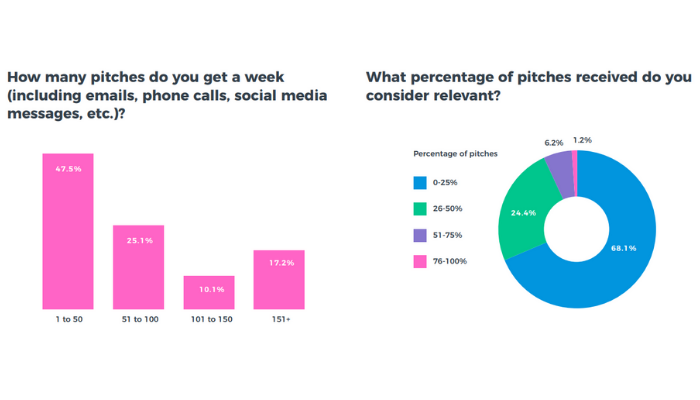 Adding to journalist's dilemma is how frequently they are inundated with spam email and irrelevant pitches. Cision reports that 53% of journalists receive more than 50 pitches a week, and 28% receive more than 100 per week. Yet the vast majority of journalists (69%) say only a quarter (or less) of the pitches they receive are relevant to their audiences.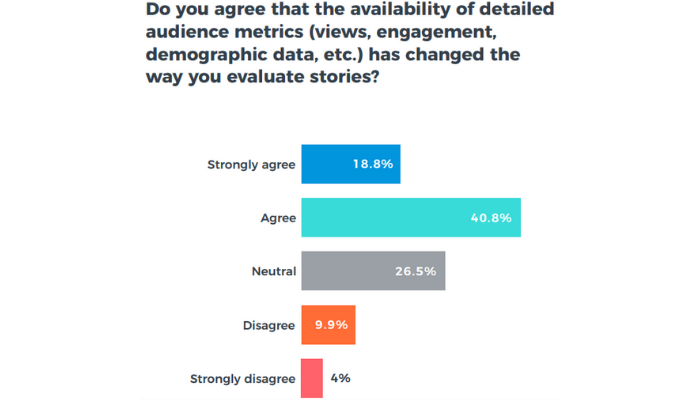 About 59% of journalists agree that the availability of detailed audience metrics (views, engagement, demographics) has changed the way they evaluate stories. Many are focusing on stories that will generate the most traffic and shares across social media and other distribution channels in an effort to draw the almighty advertising dollar (and job security).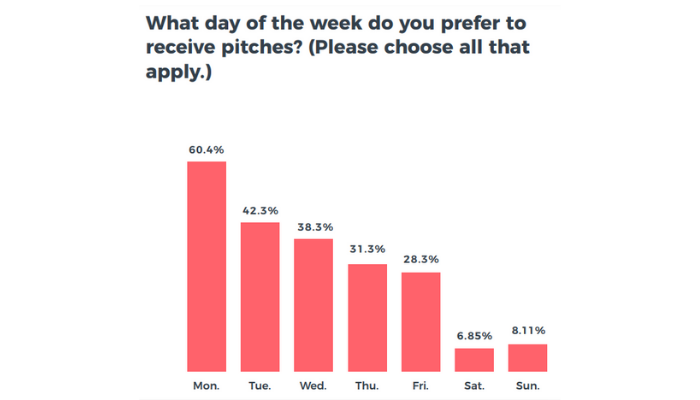 In terms of journalist behavior, a large majority of APAC respondents prefer to receive media pitches on Monday, with 60.4% of respondents saying so. Tuesday is also fine, with 42.3% of respondents agreeing, and surprisingly 28.3% of respondents say they prefer to receive their pitches by Friday.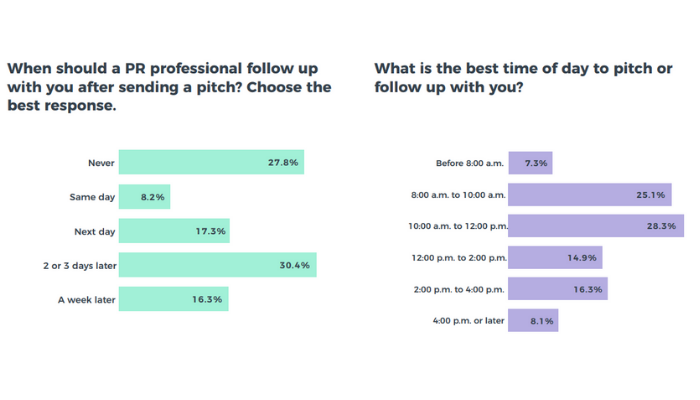 On follow-up pitches, the best time period to ask, according to Cision, would be 2-3 days later (30.4% of APAC respondents), and around 10:00am to 12:00pm (28.3%).
Over one-third of journalists (35%) would like to see a list of stories planned in advance. While 33% of journalists plan their stories in real time throughout the day, 1 in 4 (25%) journalists plan their stories a week ahead; 18% plan a month ahead. Meanwhile, the overwhelming majority of respondents (81%) included images with their stories in the last year, followed by videos (45%), infographics (43%) and social media posts (40%). On top of this, more than 1 in 5 journalists (23%) explicitly said they wish PR pros would include multimedia assets in their press releases.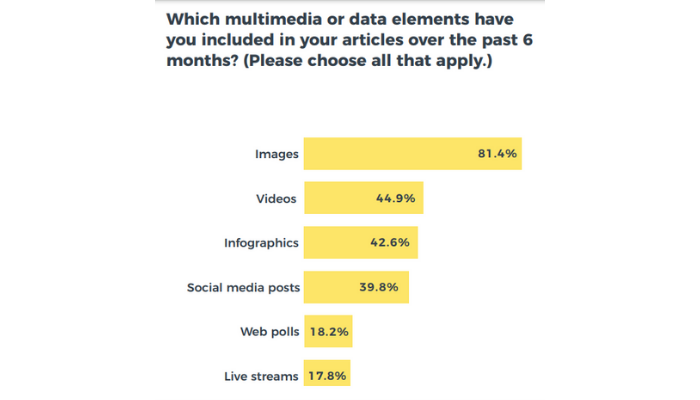 "After a year like no other, the partnership between the media and PR pros – and the technologies they use to develop and distribute content – are becoming even more critical. PR teams who are not actively using data intelligence and newswires to guide and promote their campaigns are at risk of falling behind as they compete to have their stories heard," said Maggie Lower, chief marketing officer at Cision.