Singapore – The Lion City is set to have its first university of the arts, with Minister for Education Lawrence Wong announcing the government's plan on Wednesday. The new private university will be an alliance between LASALLE College of the Arts and the Nanyang Academy of Fine Arts (NAFA).
According to the press release by the Ministry of Education (MOE), LASALLE and NAFA will remain separate legal entities within the alliance, and will operate as distinct colleges offering their own programs, ensuring their unique heritages to continue "to be cherished." A new central body will then be set up within the alliance to drive synergies between both colleges and support the awarding of degrees in the name of the new university.
The new university will leverage the strengths of both LASALLE and NAFA to grow partnerships with the cultural sector in Singapore and build on their international networks to offer a stronger value proposition to students and stakeholders.
"Greater collaboration between both institutions will enhance staff and student experiences, through greater opportunities for cross-institution modules and projects, joint academic collaborations, and industry partnerships and attachments," said the ministry.
MOE has appointed a Pro-Tem Committee to work closely with LASALLE and NAFA, to develop the structure and operating model of the future university of the arts. It will be chaired by Professor Chan Heng Chee, and the committee will include representatives from LASALLE and NAFA, as well as from the academia, government agencies, and the industry in the country as a whole.
The Pro-Tem Committee is expected to complete its work by early 2023, with the future university of the arts expected to be set up within the next three to four years.
---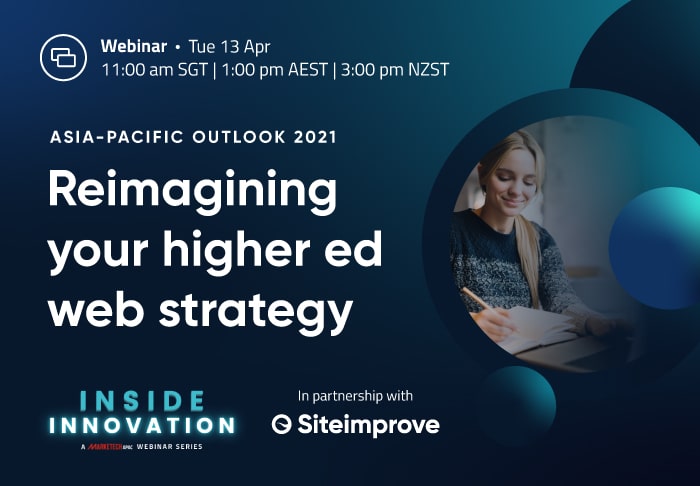 Join us as we bring you an in-depth webinar on how you can improve online strategies, one that's able to deliver a seamless and intelligent digital experience that would effectively accelerate student recruitment efforts as well as improve student retention. Register here.