Singapore – The industry had a roller coaster ride in 2022. We have witnessed numerous incidents of layoffs from brands in the region and companies that suffered financial losses. However, amidst these challenges, brands still emerged to lock in successes that serve as an inspiration to the industry in transforming uncertainties into strategic opportunities.
In light with this, MARKETECH APAC invited Singapore-based industry leaders to come together for a CMO roundtable to share how they weathered market shifts and industry changes to remain solidified as a brand and as a business. Ultimately, the event aimed to serve as a platform for industry leaders to share their unique experiences and learn from one another.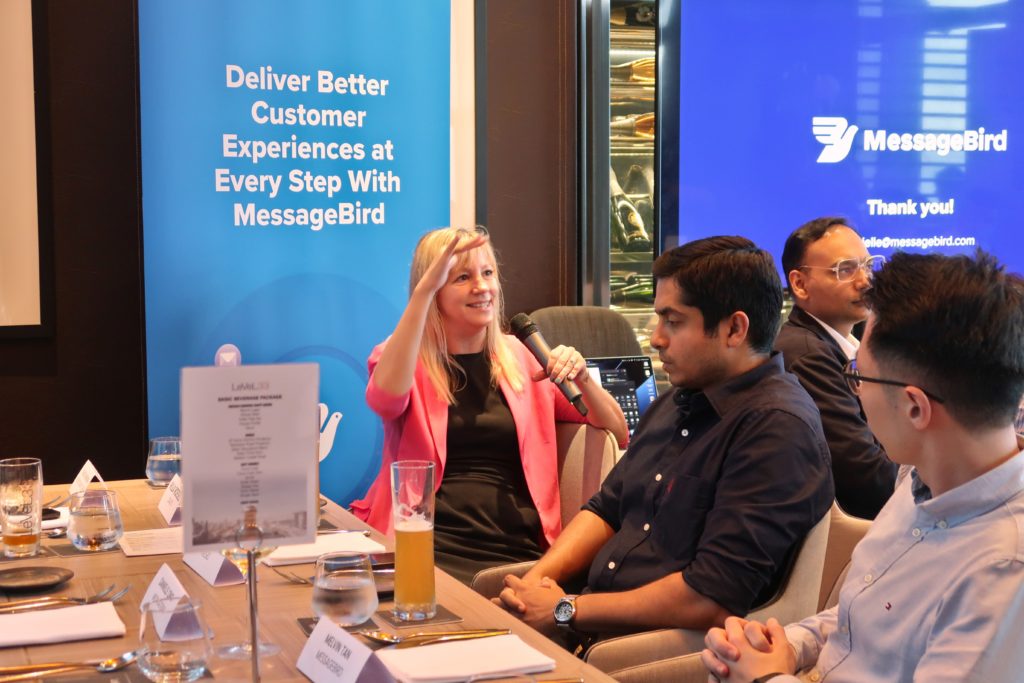 Said roundtable hosted around 16 marketing leaders across some of the top brands in Singapore and the Asia-Pacific region.
Marketing leaders who attended the event include: [Some attendees are not listed here as requested by them]
Rilla Roesell, vice president of marketing at Cialfo
Kean Yew Li, global director and head of Asia Pacific social media and consumer engagement at The Coca-Cola Company
Dawn Lee, director of corporate marketing division at Health Promotion Board
David Harling, managing director at MoneySmart Group
Lavina Tauro, vice president for marketing and country manager at Viu
Kaushal Pilikuli, vice president of ShopCash and loyalty at Wego
Vivek Kumar, chief marketing officer at WWF Singapore
Devendra Shivhare, head of martech for APAC at The Coca-Cola Company
Katharina Pohl, marketing director for e-commerce at Disney
Jason Huan, chief marketing officer at Endowus
Roberta Biandolino, head of brand at foodpanda
Caitlin Nguyen, head of digital and e-commerce at Philips APAC
Emily Ong, head of loyalty at Razer
Triveni Rajagopal, senior director, personal care, and global digital marketing experiences at Unilever.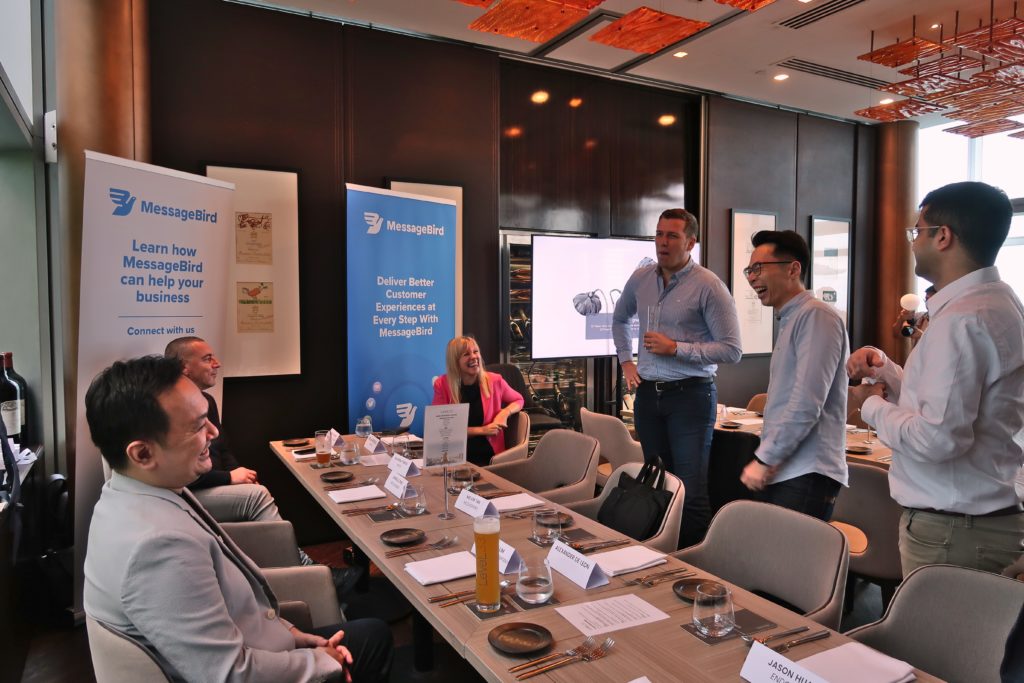 The session started with Danielle Ong, Head of APAC at MessageBird sharing her perspective on how we all as consumers live in the world of now. Everything we need is available at our fingertips. From food, grocery, transportation, travel and tourism, to financial services and many more. This access to "in-the-now" is transforming every industry and impacts businesses of all sizes. She then shared ideas on how brands can keep up tp this constantly changing customer and the expectations that come with this dynamism. Examples from Grab, Uber, Guzman Y Gomez, Booking.com, Glovo were just some of the many that triggered ideas for CMOs to learn from.
Industry leaders were eager to share how they managed to lock in growth even amidst a downward business climate. For instance, MoneySmart's Managing Director, David Harling explained how they were able to grow their group business last year, and have now kicked off a process to list at the Singapore Exchange (SGX) through a US$161m reverse IPO deal.
Meanwhile, college application platform Cialfo had a focus on growth and brand awareness in the higher education space in the United States in 2022. Rilla Roessel revealed that they were excited by the awareness gained from the target audience.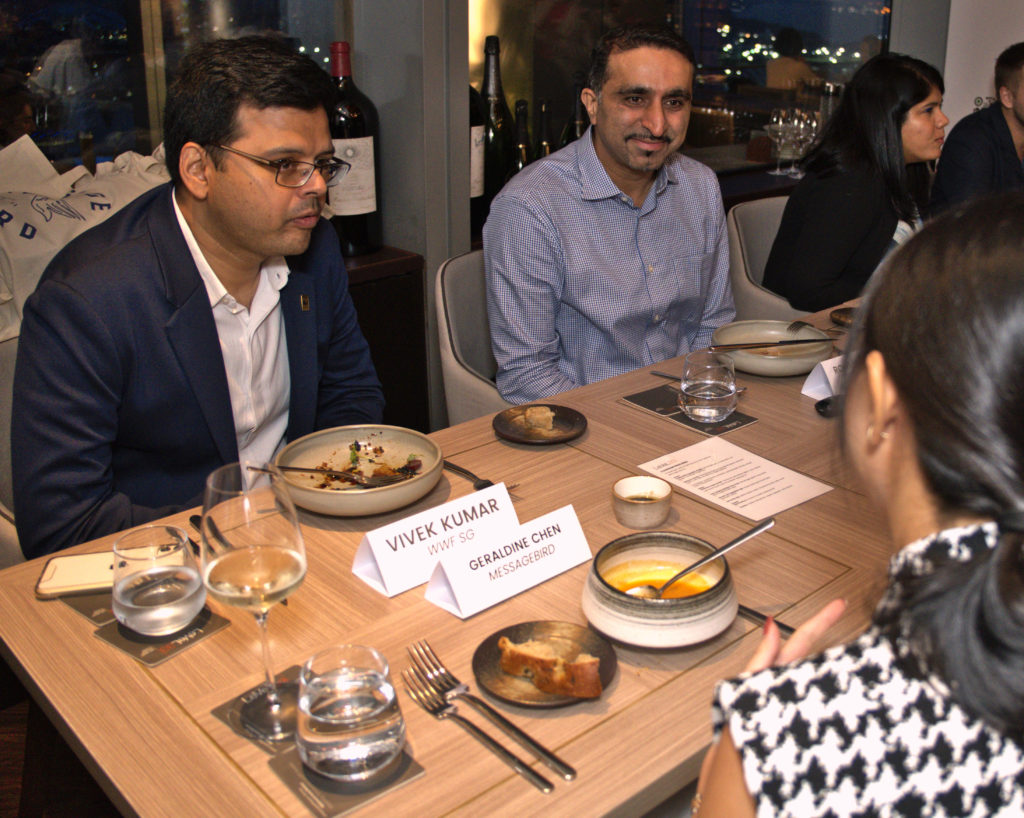 Meanwhile, for WWF-Singapore's Vivek Kumar, the challenges that his organisation faced in 2022 included raising awareness around the rapid degradation of nature and biodiversity. For example, he shared that since the last lunar year of the tiger in 2010 three countries in the ASEAN region have lost all their tigers in the wild. As the apex predator, protecting tigers means protecting the whole natural habitat with its biodiversity. With this pressing challenge, the WWF team came-up with a novel initiative to combine art and conservation to raise awareness on the plight of tigers in the wild and to raise critical resources to protect them. Tiger Trail brought together renowned artists from around the world, leveraging both physical and AR arts, and generated the highest PR values ever achieved by the office.
In terms of his priority for this year, Vivek said that he will be focused on climate change, as one of the most pressing issues facing mankind today. Vivek and his team conceived and launched the first-of-its-kind WWF Earth Hour Summit on 2 March 2023, which brings together the science, policy, and practice of climate change to discuss how society can together move forward to achieve Net Zero carbon emissions. It is an uphill task, but Vivek believes that we must build a shared learning curve towards it since achieving Net Zero is only possible if we act together.
This event was made possible alongside omnichannel communications platform MessageBird and Escomedia.
Learn from marketing leaders across Southeast Asia—from CARSOME, Colgate-Palmolive, FlowerStore.ph, MessageBird and ZALORA Group—on how marketers are building a seamless customer buying journey with channels that adapt and bridge silos on 'Omnichannel Journey Mapping: Connecting the CX Dots in 2023.' To get on-demand access, register HERE!