Kuala Lumpur, Malaysia – As the COVID-19 pandemic pushed people into lockdown restrictions, making way for prolonged work-from-home setups and social distancing protocols, media consumption in Malaysians have seen some significant change, statistics from a recent study from marketing consultancy Entropia shows.
The report stated that radio, streaming media which includes audio and video, reading online news, watching television and checking social media are the 'gainers' from this newly-found media consumption, while out-of-home (OOH) media, cinemas, newspapers and physical events have downplayed to become the 'losers'.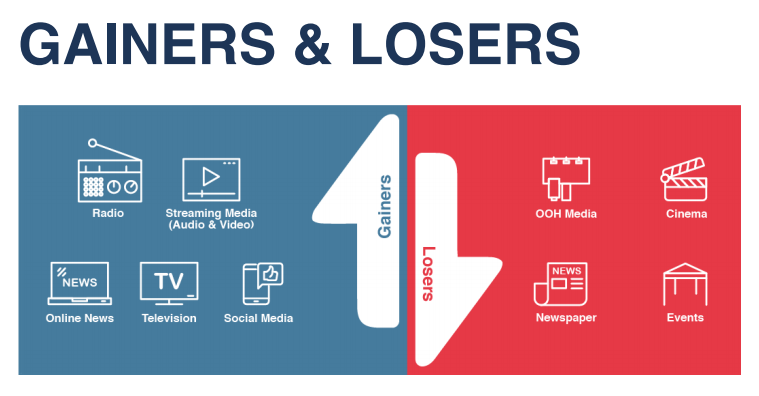 Spending more time on Facebook and Instagram ranked first in media activities to which respondents engaged in during the country's movement control order (MCO) with 58.6% followed by listening to radio while at home and working (34.6%), watching YouTube while exercising (34.2%), and spending more time streaming on Netflix and watching with friends and family (26.7%).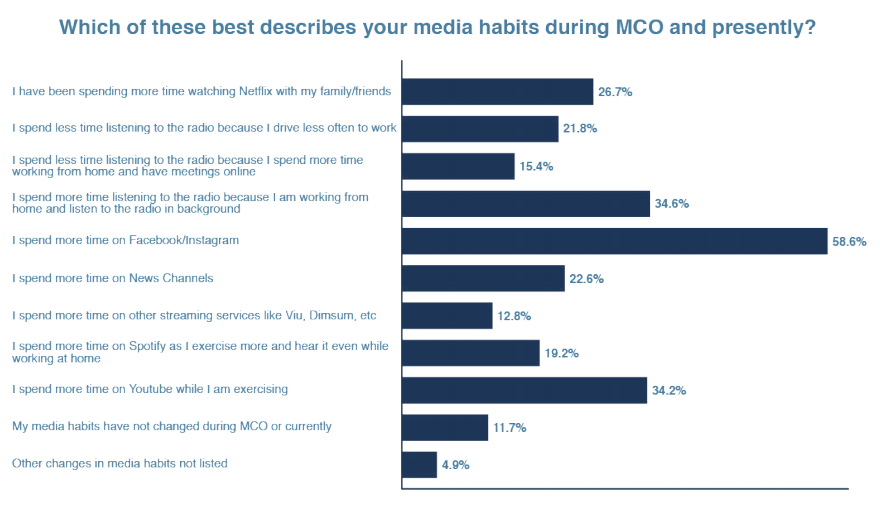 In terms of age profiles and media behavior, the study noted that there has been an overall marked increase across age segments for Facebook and Instagram, with over 25% of all segments between 21 to 55 years indicating increased time spent on these platforms. A higher increase in radio consumption has been also among those over 45 years, while young adults under 24 years showed higher consumption of YouTube and Netflix. Meanwhile, those over 55 years showed the greatest increase in time spent on news channels.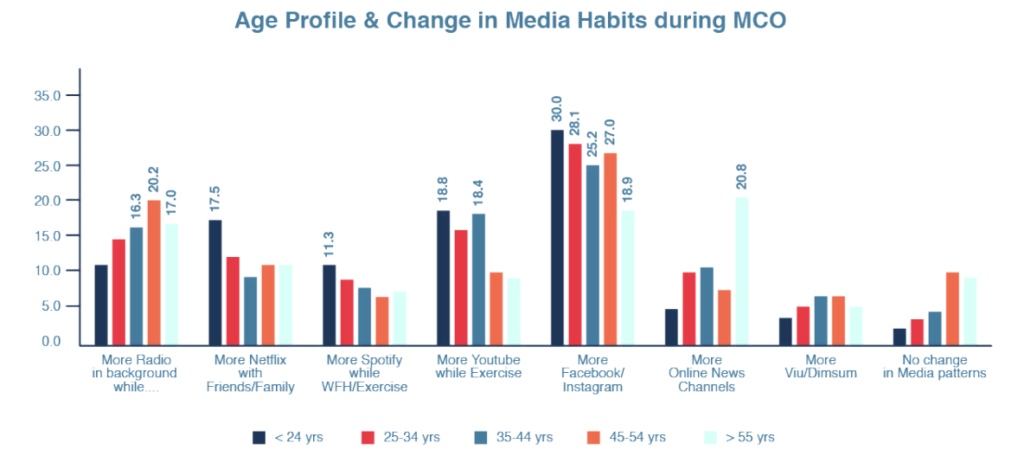 The report said that increase of media consumption across all age groups can be attributed to increased need for news where viewers turn to channels they perceive as credible.
"As people around the world sought to remain updated on the rapidly changing crisis, consumers' reliance on media also increased, resulting in a more captive audience. Here's where media companies and advertisers can benefit most – the opportunity to leverage this enhanced engagement, grow their subscriber base, and expand their reach," said Syahar Khalid, partner for integrated media at Entropia.
"Our clients' universal objective is to make an impression on audiences and break through the clutter. Going forward, media strategy will require retaining consumers' attention where they're most likely to spend their time – be it for leisure, career, education or wellness," added Khalid.
"The Malaysian government has just announced MCO 2.0 and with it, brands in some categories will again face challenges owing to adverse market forces. Some have already made significant moves towards continued investment in advertising, and we hope this study will provide some clarity on the media channels appealing to their specific target audiences," Syahar concluded.