Singapore – Changi Airport has recently unveiled 'The Courage to Dream – The Making of the Changi Airport Story', an LKY100 commemorative exhibition to be held at Jewel Changi Airport from September 16 to 30.
With various interactive zones, the exhibition commemorates the visionary leadership, boldness and conviction of the late Mr. Lee Kuan Yew, showcasing how Mr. Lee and his team of leaders made Changi Airport possible and paved the way for its success.
Through untold stories illustrated in engaging displays, with rarely seen archival content, the exhibition gives visitors the opportunity to embark on a nostalgic voyage through time from the 1970s to present day, and even get a glimpse of the future of aviation.
There are six interactive zones in the exhibition, highlighting the journey of Changi Airport alongside Lee Kuan Yew's leadership. The first zone talks about how Changi Airport was once smaller in scale and called Paya Lebar Airport, as the second and third zones showcase how Lee Kuan Yew made strides to improve the airport, eventually transitioning to Changi Airport in the fourth zone.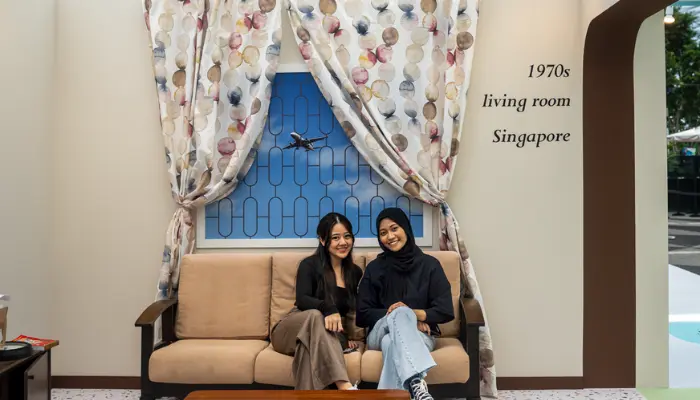 Lastly, the fifth and sixth zones focused on the improvements made to the airport which made it grow into the world's most awarded airport, and even looking towards the airport's future advancements, which was only made possible by the decisions of the past.
Talking about the exhibition, Jayson Goh, executive vice president of airport management, Changi Airport Group, said, "Mr. Lee Kuan Yew's bold decision to relocate Singapore's airport from Paya Lebar to Changi marked a pivotal moment in aviation history."
"To this day, we continue to be deeply grateful for the vision, courage and conviction demonstrated by Mr. Lee and our pioneering airport leaders, which paved the way for Changi Airport's growth over the past decades and beyond. We hope to inspire and educate the community through these lesser-told stories, which highlight the values that made Changi Airport possible and still guide how we run the airport today," he added.