AU martech firm Convo Ink unveils new smart content marketing engine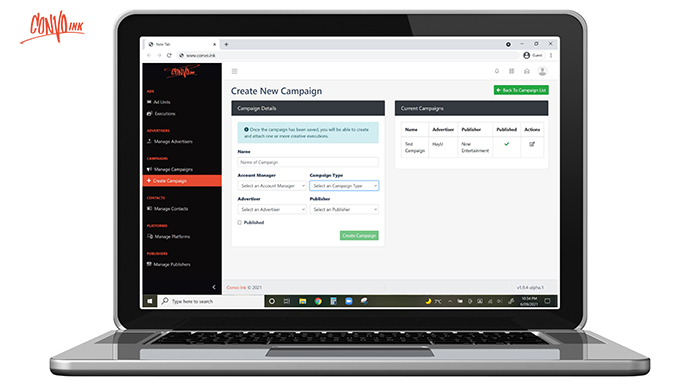 Sydney, Australia – Marketing technology startup Convo Ink has just launched its smart content marketing engine, aimed at bringing a new level of technology innovation to the content marketing, PR, and media industry.
Convo Ink connects marketers, content writers, and publishers to simplify and scale content marketing in a single platform that delivers content to audiences with unprecedented precision and scale. The new smart content marketing engine will be using simple drag and drop functionality, enabling marketers to create branded content formats in minutes.
The engine generates content formats that can be distributed across a network of mobile, desktop, and digital out-of-home publishers with a level of precision and scale never before seen in the content marketing industry.
Aaron Macarthur, Convo Ink's CEO, said that Convo Ink believes that every brand has a story to tell and great brand stories create attention with customers, and drive sales, and they are excited to launch their smart content marketing engine.
"The response from the industry has been huge. In the last six months, we have raised capital and completed advertiser trials with Young Henry's, numobile, hayu, and Baptist Care. We have also validated the platform with important tech partners including the Trade Desk and Double Verify and we are excited to be announcing our major digital, mobile, and out-of-home publishing partners in the coming weeks," said Macarthur.
At MARKETECH APAC's Inside Innovation, we focus on bringing signups from your 100 target companies and target industries and markets. The entire campaign includes webinars, videos, articles, and podcast components for effective lead generation, brand awareness, and thought-leadership opportunities. Get in touch with us and see how we can help.