Singapore – Parenting-focused platform theAsianparent which has presence all over Southeast Asia, has launched its VIP Parents platform (VIPP), which comprises of its most vocal and influential parents, enabling brands to engage directly with this segment of parents across the region.
The VIPP platform has been officially launched six months ago, and according to theAsianparent, the VIPP has a base of over 40,000 moms and dads, giving marketers the opportunity to tap this audience. Brands can use the platform to let parents participate in surveys or polls, create original and meaningful content, and even have them review their products and attend brand events, with the possible opportunity of bringing parents on board as official brand ambassadors.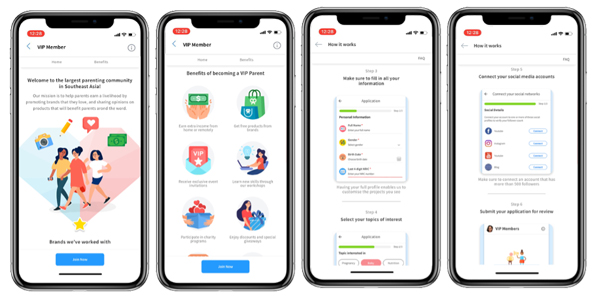 On the side of parents that are part of the platform, VIPP provides an opportunity for them to learn and earn. The women-led VIPP team has a training program for registered VIPP moms and dads to help them increase and maximize their social capital.
Founder and Group CEO of theAsianparent, Roshni Mahtani Cheung, commented that the reality of parenting such as messy homes, spit-up, tantrums, and eyebags are rarely reflected in ad campaigns that target the mother audience, saying that engagement begins with "understanding."
"With VIP Parents, brands can get direct feedback from our parent community at their convenience, whether that's a quick poll to gather first impressions on a new product or a massive survey that could help fine-tune a local campaign. Enlisting our moms and dads, who are already talking about these brands anyway, to both amplify and ground their campaign messages, is that sought-after authenticity every digital marketer talks about," said Cheung.