Singapore – As the majority of people rely on financial support during the pandemic, Singapore-headquartered fintech convertCASH has launched, in an aim to support middle to middle low-class communities in stretching their monthly financial deadlines and to provide greater ease in financial management.
The app handles users' monthly car and home installments and stretches them for up to 45 days without any interest. The platform carries a 'We pay for your first' feature, which lets the user schedule his car or home installment payment, earn and redeem loyalty points, as well as receive extra money when introducing the app to a friend.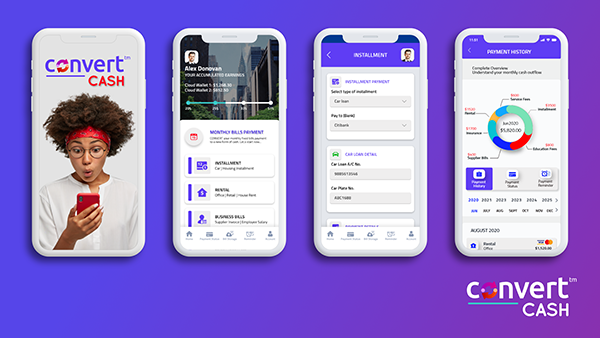 Co-Founder of convertCASH Jason Bak commented that monthly fixed bills commitment has become stressful to everyone.
"It is interest-free and no borrowing with instant approval. The users must have credit cards as security while using convertCASH's 'Pay for you First' benefit. They also have to fill in the details of the recipient on the app and the installment will be made within one working day. They can then pay back to the credit card up to 45 days later," said Bak.
The maximum transaction amount that can be made via convertCASH is US$5000 (RM20,000.00). To date, it has recorded an average amount of US$123786 (RM500,000) transacted via the convertCASH platform.
ConvertCASH is growing across Malaysia, Indonesia, Australia, and the ASEAN region, as it targets to achieve one million registered car users in Malaysia and 200 million registered car users globally.
The fintech platform also plans to expand in Hong Kong, Thailand, Vietnam, and Philippines during the second quarter of 2021; while the expansion in Japan, Korea, and China are eyed by 2022.
The app is available on IOS, Android, and Huawei.