Singapore – 'Revenge', by all means, is a belligerent word that doesn't necessarily carry a positive connotation. But when the world saw the pandemic easing down through this year, the term is being used loosely, together with a spark of hope and rejuvenation. That is–we're referring to the 'revenge' of travel.
After years of being shackled by social distancing, we are now coming back with a deeper bite by the travel bug together with a beefed-up buying power. We're wondering then, how are individuals from different countries faring when it comes to wanderlust? A new YouGov study recently finds this out amongst Singaporeans–in particular–the Gen Z cohort in the country.
In a macro view, the April 2022 study reveals that 45% of Singaporean Gen Zs are planning to travel in the next 12 months. The younger generation though is becoming more conscious of their spending habits, where 43% of this demographic in Singapore cite 'overall value for money' as the top factor for their choice of destination.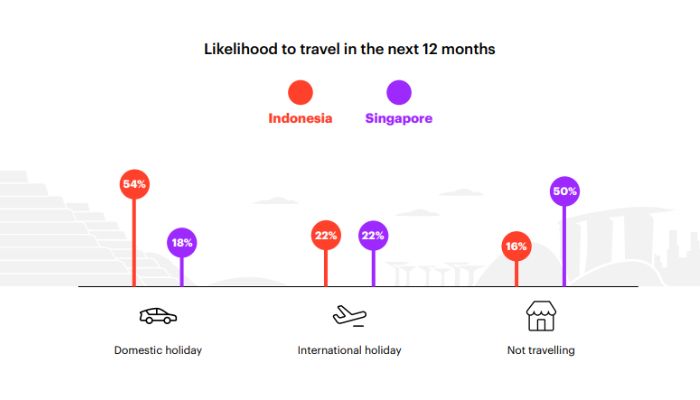 In addition, amongst the Singaporean Gen Zs that stated they're eyeing to travel, international holiday has slightly been more preferred (22%) than a domestic holiday (18%).
The current report by YouGov also probed into the cohort's consumer journey when it comes to making this holiday trips a reality. 37% of Singaporean Gen Zs opt for travel website aggregators such as Booking.com and Traveloka when securing their itineraries, while 40% would go for online accommodation websites such as Airbnb. Meanwhile, a more muted 25% say they'd choose booking directly on the official hotel website.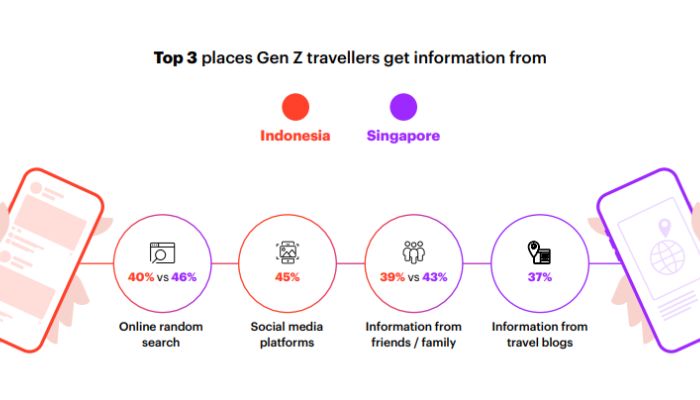 When it comes to discovering 'products' and 'experiences' to jump into, Gen Z travellers from Singapore get their information the most from online random searches (46%), followed by information from friends and family (43%), while info from travel blogs (37%) come at the latter of their choices.
Most importantly, the report found the exact destination Singaporean Gen Zs would love to go to at this point – and that is none other than Japan. Specifically, how do youngsters from the Lion City plan to spend their holidays away? YouGov says it's through combined relaxing and sightseeing and/or activity holidays (41%), going on a shopping holiday(35%), and visiting friends and family (29%).