Singapore – Singapore's telecommunications Singtel has released a new ad that illustrates both heritage and personal triumph as it pays tribute to the realization of the Tokyo Olympics, which had to be postponed for a year in 2020 due to the Coronavirus pandemic.
The film features the country's national players for the Olympics; swimmer Joseph Schooling, shuttler Loh Kean Yew, fencer Kiria Tikanah, and sprinter Shanti Pereira, and how each dealt with the frustration and disappointment of having to come to terms with the Olympics' cancelation after expectations had been up and training and preparations have been well placed.
Adding to this, the ad also portrayed how beyond the Olympics, athletes, whether bound for the global competition or not and even those that have sports as a passion or as a source of living, had to struggle with the lockdown, being forced to give up physical activity to obey social distancing.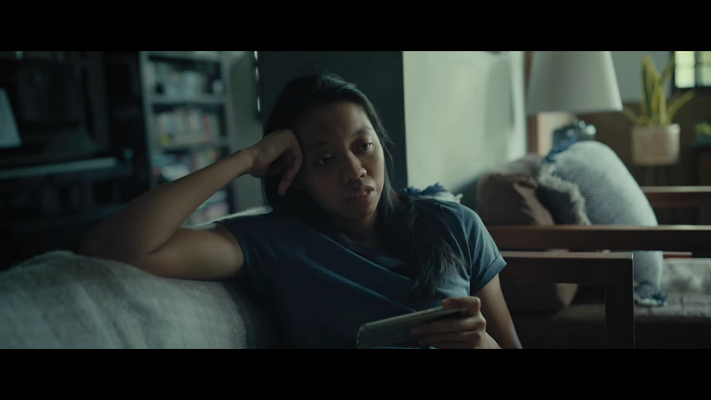 "I can't believe it's been postponed. I've trained so hard," "I can't go to the court. I can't do my training," the players would mutter with scenes where gloom and loneliness loom in a silenced living room or a shut oval.
The ad portrays, most of all, the value of hope and resilience, still ending on a positive note, where players' patience and ongoing training for their sports now finally rewarded as the Tokyo Olympics officially resumes.
The featured players would be sending across inspirational messages such as how a winner never gives up, how failure only becomes such when one stops trying, and how true triumph is dealing straight on with adversity.
"Our athletes' journey to the Olympics has been nothing short of inspiring. Making it to the games in any given year would be a coup but making it under the current circumstances takes a lot of grit and determination," commented Aileen Tan, Singtel's group chief people and sustainability officer.
The new ad 'Leading Through Uncertainty' is part of Singtel's ongoing branded content campaign, built around stories that reflect the Singtel Group's values of community, family, diversity, and inclusivity. Last year's festive film campaign also paid tribute to the Singapore spirit of tenacity and perseverance against the backdrop of the health crisis.
Alongside its tribute to the Olympics, the film is also in celebration of the country's National Day, remembered every 9 August.
Tan said, "As we mark our second National Day under the cloud of COVID, the film is a way of celebrating the Singapore spirit of resilience that has brought us this far. Like our athletes, we've all been fighting the good fight, keeping our spirits up, and moving forward in spite of COVID. Yes, the journey has been fraught with uncertainty, false starts, and U-turns, but we hope the film will inspire us all to press on and keep trying."
The film, which was conceptualized by the Singtel Brand team, has now been launched across the telecom's YouTube and Facebook. It will also be airing on Singtel TV from 21 July 2021.
Singtel has been a long-time supporter of Team Singapore, having donated S$2.5m to the Singapore National Olympic Council to help fund the training of athletes since 2012.
For this year's global sports event, Singtel customers will be able to catch a broadcast by tuning in to all 14 Mediacorp channels for free on Singtel TV CH 21-34 and Singtel TV GO. It will also be available on Singtel CAST to all consumers, including non-Singtel customers.
The Olympic Games Tokyo 2020 will be held from 23 July to 8 August 2021, where 23 players are slated to represent Singapore.