Manila, Philippines –ShopeePay, Shopee's in-app digital wallet, is fast becoming an entity of its own, with the e-commerce continuously introducing partners and features that move it beyond its primary function – as payment for orders on the platform. This time, ShopeePay in the Philippines has partnered with one of the leading supermarkets in the country, Puregold.
The tie-up will see the leverage of the use of QR codes for over-the-counter grocery purchases. Puregold has over 406 branches nationwide. The shopper, once at the cashier of any branch, will only need to inform first that he intends to pay with ShopeePay. Once the shopper goes to his ShopeePay wallet action bar, he will need to tap 'Scan', and click QR / Barcode, and enter his 6-digit ShopeePay PIN. The shopper will then present the generated QR code to the cashier for scanning, and receive a confirmation of the payment once done.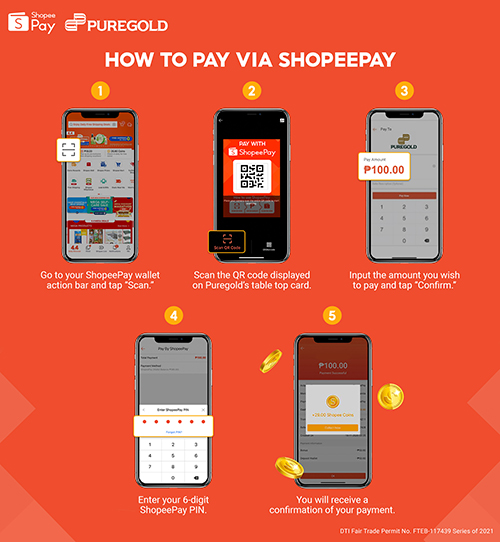 "Puregold is excited to partner with ShopeePay for this initiative. At Puregold, we want to give our customers only the best kind of service and overall quality shopping experience, and that includes easier and safer payment methods. Through the convenience of digital payments, we aim to increase customer enthusiasm while consumers maintain their purchasing power," said Ferdinand Vincent Co, the president of Puregold.
Meanwhile, Martin Yu, the director of Shopee Philippines, commented, "We are always thrilled to partner with one of the Filipinos' favorite brands, such as Puregold. Through ShopeePay, we strive to ensure that users can shop and pay with ease. In addition to the ease of use, ShopeePay offers several benefits to users which include convenience, a seamless user experience, security, and greater cost savings."
By using ShopeePay, shoppers can also enjoy up to 20% cashback starting today, 21 April until 31 December 2021.