Manila, Philippines – Local-based construction conglomerate Megawide GMR has unveiled the new architectural design for Philippines' primary international airport, Ninoy Aquino International Airport (NAIA), which takes inspiration from one of the country's tourist attractions Banaue Rice Terraces.
In a Facebook post, the firm revealed the new project, aptly called "New NAIA Hagdan (Stairs)", is an architectural design that gets direct inspiration from the terraces' organized system that has stood the test of time, which was built 2,000 years ago, highlighting local innovation.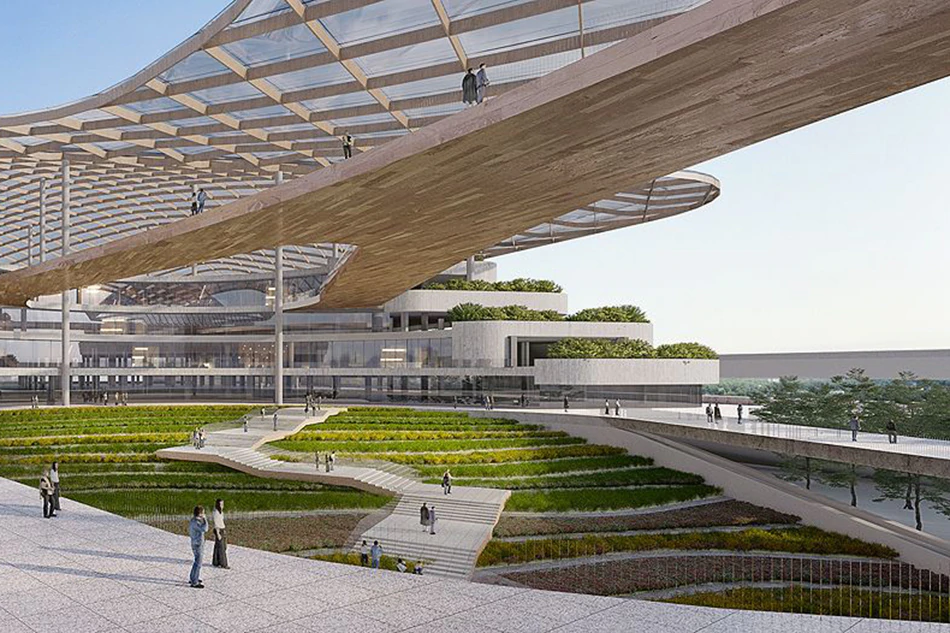 The new architectural design aims to not only promote tourism, but also raise awareness of the culture, continuity, and natural beauty of the actual site, which was built by the Ifugao tribe in the Philippines.
"As the first and last impression visitors will have of the Philippines, NAIA itself should deliver a positive, unforgettable experience that people can equate with their stay, something truly Filipino. We're not just rehabilitating an airport – we're creating a new symbol for the country," said Louie Ferrer, Megawide executive director for infrastructure development.
The design was conceptualized by Hong Kong-based architectural firm Integrated Design Associates, the same architectural firm that conceptualized the local MCIA Terminal 2 and the new Clark International Airport new passenger terminal building in the Philippines.