Singapore – The pandemic has been a driving force of the increase of Google searches related to Valentine's Day gifts, more specifically a 57% increase compared to 2019, according to statistics from e-commerce aggregator iPrice.
iPrice observed certain Asian countries' Google searches on romantic gifts, such as in Singapore, Malaysia, the Philippines, Thailand, and Vietnam, and it was found that among gifts searched during Valentine's day, 'Care Packages' were looked into the most, with a surge of 238%. 'Care package' is a term coined during the lockdown, which refers to a personalized bundle of items that could contain any gifts such as food, stationery, or even health-related items, as a gesture of connecting to loved ones and friends.
The top search on the term was followed by 'scented candles', which tallied a 236% surge. Interestingly, 'lingerie gift' searches have also spiked by 82%.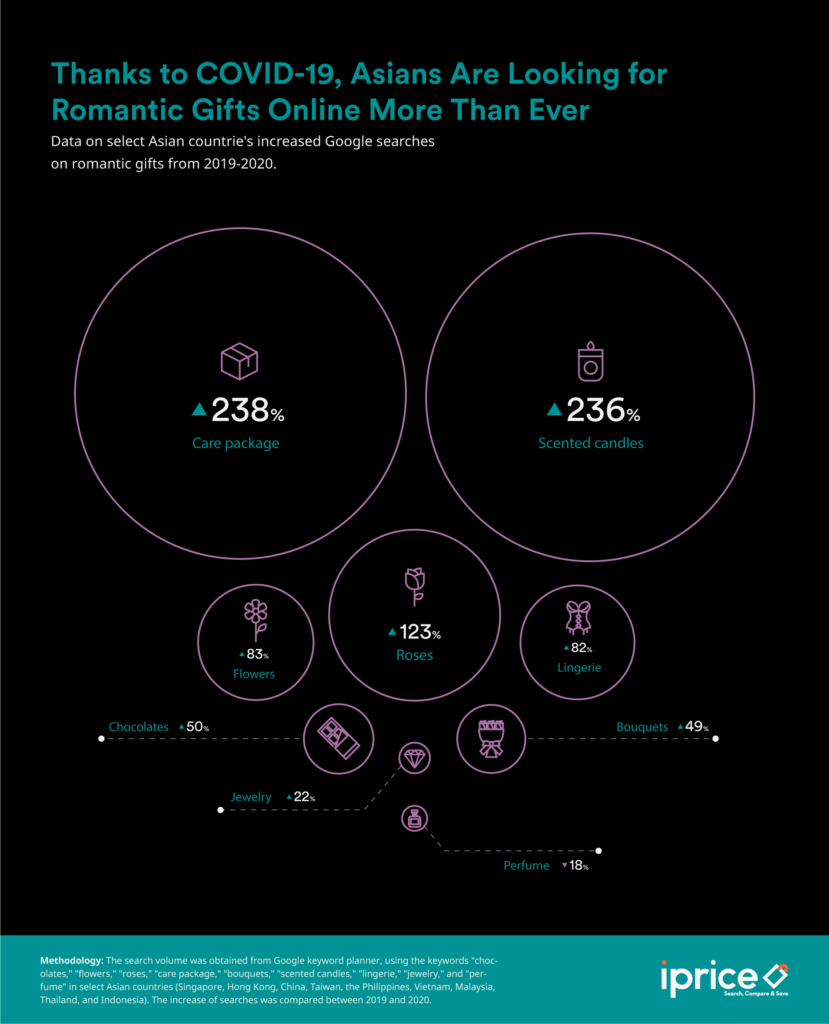 Common gift items for Valentine's Day have also seen a greater increase in online searches, including terms 'roses' (123%), 'flowers' (83%), 'chocolates' (50%), and 'bouquets' (49%).
Dating apps have also drawn greater attention at a time of lesser physical interactions. The same report has stated that between the period of February 2020 and January 2021, keywords results in relation to each country's top 5 dating apps have increased.
The study explains that this means if a person types any of the top dating apps in the app store, like 'Tinder' for example, results for apps like Tinder would show. iPrice observed such an increase in suggested dating apps related to dating apps in all Asian countries during the pandemic.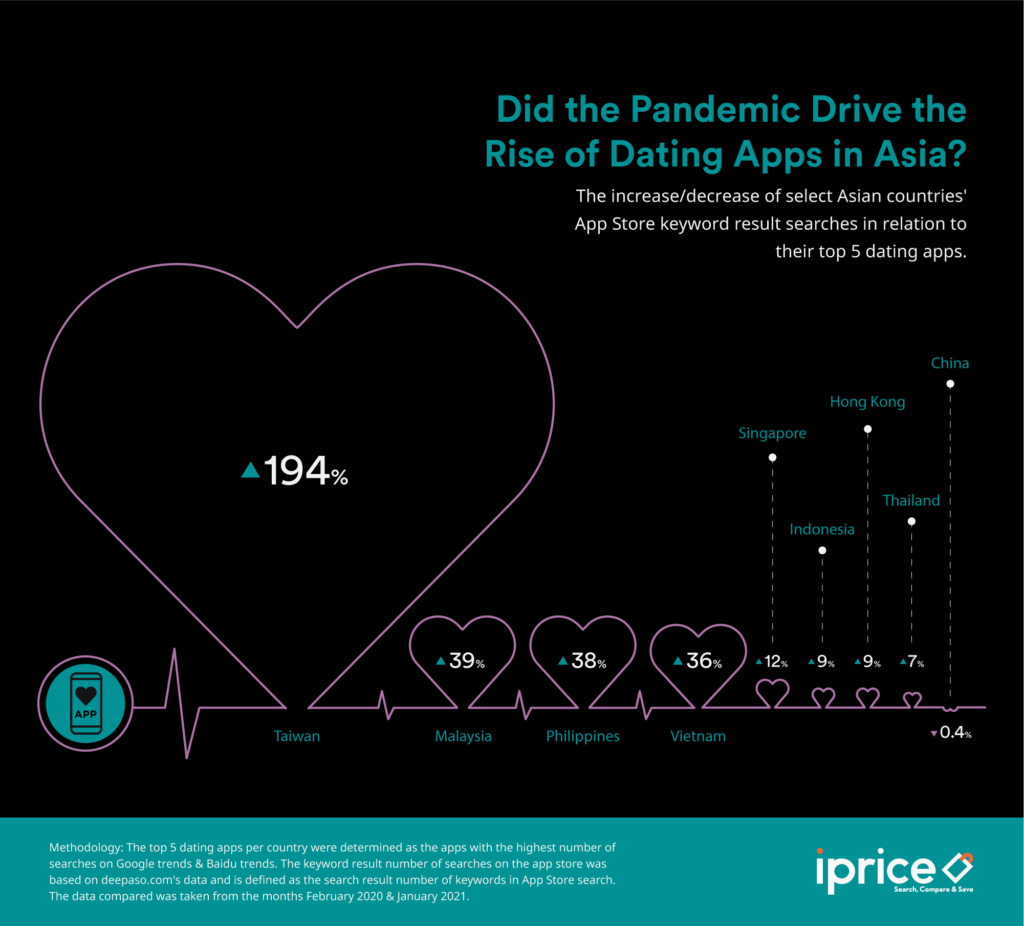 Interestingly, Taiwan takes the top spot with a surge of 194% of keyword results of dating apps. The trend is followed by Malaysia, the Philippines, Vietnam, and Singapore with the most increase in keyword results on dating apps in the App Store.