Singapore – Following its successful awards last year, Singapore technology company BIGO is hosting its second annual BIGO Awards Gala, and will be centered around the theme 'Connecting the World'.
BIGO Awards Gala last year, which was also its first-ever, was held at the Capitol Theatre Singapore, and this time the awards have moved entirely virtual – right at Bigo Live's very own Music Livehouse channel. lThis year's theme will circle the values of resilience and creativity to celebrate the platform's leading streamers from across the globe for just how far they have come during such a tumultuous year.
With more than 30 offices in the world, Singapore-based BIGO is the company behind communication platforms Bigo Live (Live Streaming), Likee (Short-form Videos), and imo (Video Communication), which hosts broadcasters around the world in engaging live streams and video content.
More than 72 families, which are formed by groups of users within the Bigo Live app, and 78 broadcasters will be honored at the gala under four categories: "Top Regional Broadcaster", "Top Regional Family", "Top Global Broadcaster" and "Top Global Family". Honored BIGO users will be selected by regional and global category, and are represented from 150 different countries and regions around the world.
To add to the festivities, the BIGO Awards Gala will also feature a variety of performances by BIGO broadcasters, including fire dances, DJ sets, K-pop dances, and Urdu songs. Audience members who will tune to the awards show via BIGO's Music Livehouse channel can also vote for their favorite broadcasters, families, and performances, audience members will get tickets that can be used in the lucky draw in return. Prizes will be given out of a pillow depicting Dino, the official mascot of BIGO as well as virtual gifts like pendants, entrance effects, badges, and medals, which are specifically designed for the Gala.
"COVID-19 has forced us to physically distance ourselves from the people we love most and the vast majority of events have moved to a virtual setting, which has caused live streaming to emerge as the best channel for connecting people from all over the world to share experiences real-time," a spokesperson from BIGO stated.
"Despite the pandemic, Bigo Live users have proven that you don't have to be together physically to form meaningful connections. We're so proud of how our users have supported each other during such a challenging year and are excited to celebrate the impact they've made in connecting the world through live streaming. And because this year's event is entirely virtual, we anticipate an even larger audience than last year," added the spokesperson.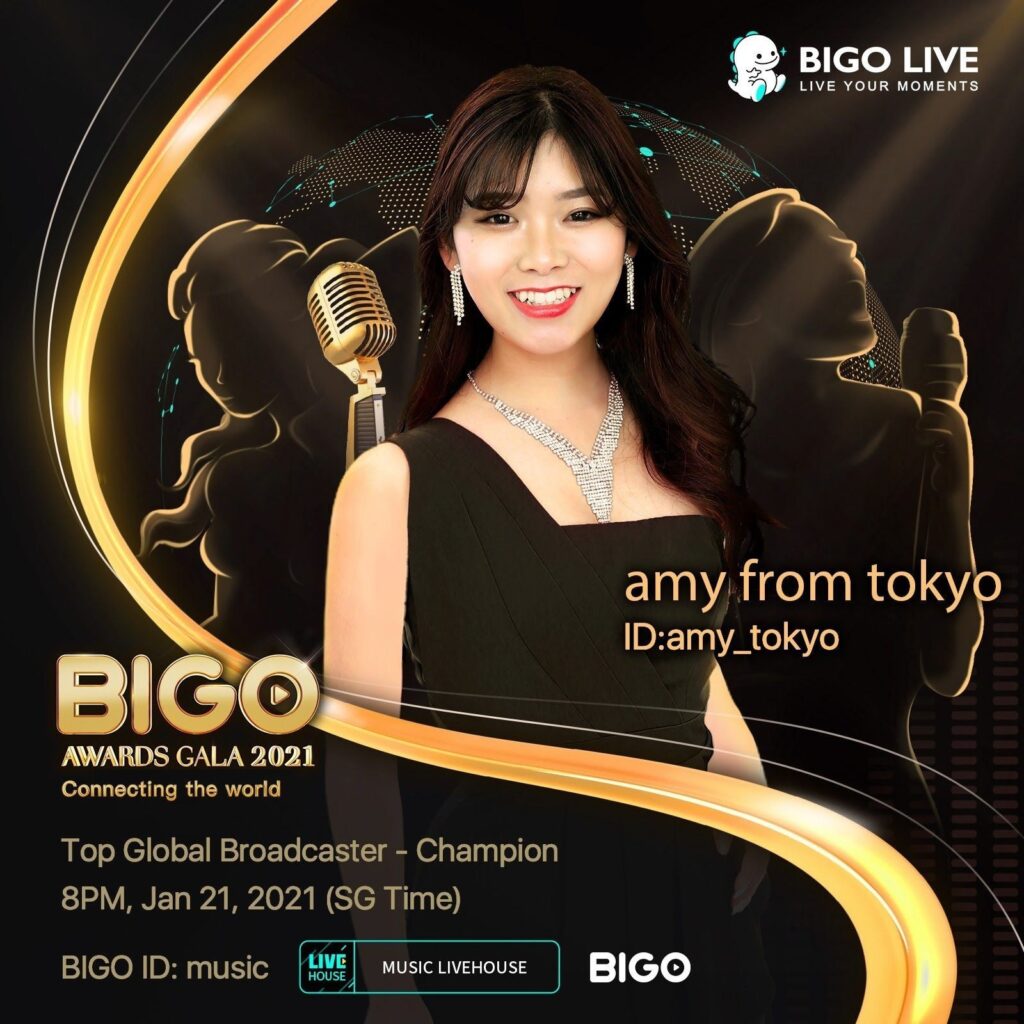 Notable winners from this year's award show include Ami Ohta from Tokyo, Japan who was recognized as the number one Top Global Broadcaster on Bigo Live, and Bigo Live's top US Broadcaster Megan Nguyen, otherwise known by her streaming name MeganQQ.
"I cannot express just how honored I am to be awarded the top global broadcaster at this year's BIGO Gala. With so much going on in the world at the moment, Bigo Live has done an incredible job at keeping their users connected and engaged, and I am thrilled to be recognized for playing a part in that." Ohta stated.
Meanwhile, Nguyen commented, "One of my biggest challenges this year was trying to become the top broadcaster in the US, given there are so many other talented and strong hosts in the U.S. I am very proud of the fact that I am currently a top US broadcaster and that my Bigo Live family is still growing strong."