Manila, Philippines – Rizal Commercial Banking Corporation (RCBC), one of the well-known commercial banks in the country, has been awarded the Golden Feather Award during the 18th Quill Awards, for its recent campaign 'Every Step of the Way: How RCBC used digital to help clients move forward in the face of the pandemic.'
The Quill Awards is one of the Philippines' largest award-giving bodies that recognizes research, programs, skills, and creative work among institutions in terms of business communication. All campaign nominations are screened under the guidelines of International Association of Business Communicators (IABC).
The campaign, made by marketing agency Entropia CBR, made use of their RCBC's data to truly understand their clients' profiles, challenges, and needs during the pandemic. From this, they launched a personalization-at-scale strategy that matched each client's need with the right banking solution.
Furthermore, the campaign not only maximized conversion among current bank customers to RCBC's online banking services, but ultimately, uplifted their clients that they could still fulfil their banking needs despite the challenges.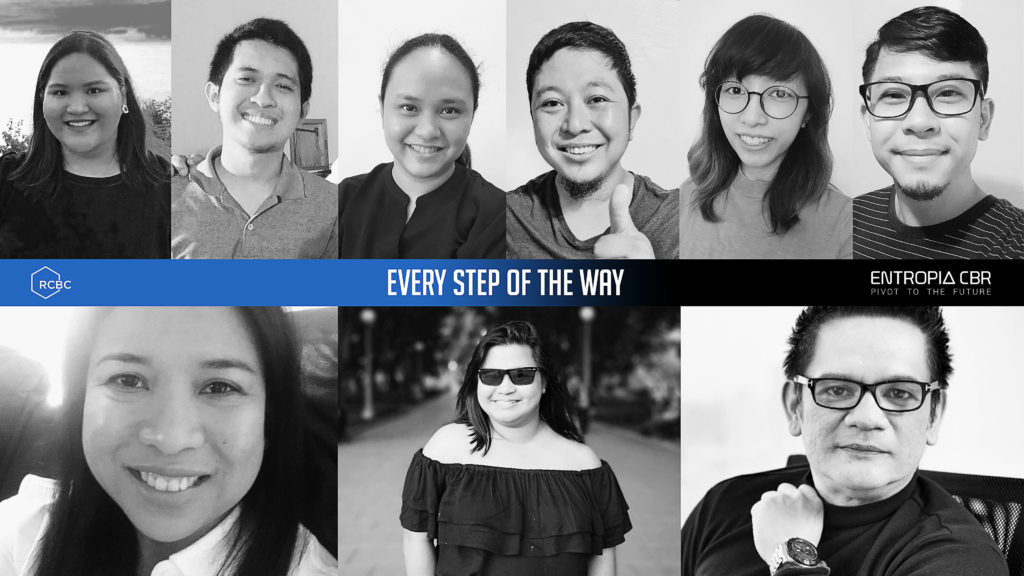 "The needs and challenges of our clients are always in our hearts and minds. It's the core of everything we do and being recognized for it, for showing Filipinos that we can help them move forward through every personal banking need or challenge they face, makes it all more rewarding and worthwhile," said Ces Natividad, chief marketing officer of RCBC.
RCBC's winning campaign echoes this year's theme of 'ARISE: Communications that uplift' for the Quill Awards, a theme that calls on communicators to shine light on what truly matters and inspire Filipinos to rise and move forward amid challenging times.
According to Kaye Enriquez, principal for data analytics, insights and media performance at Entropia CBR, RCBC's campaign is a "testament of how they are hands-on with their clients."
"By helping them anticipate and understand the unique and personal challenges their clients are facing, we were able to communicate the right solutions to help them move forward. We're happy with the results, but we're ecstatic about how this campaign helped empower others during difficult times," Enriquez stated.
The newest Golden Feather award is RCBC's 11th award since they joined in 2018.