With over 350 million digital consumers in Southeast Asia projected by the end of 2021, today's brands have come to value the importance of digital marketing more than ever. Both in targeting and expanding consumer reach, as well as in getting to know consumers to ensure a smooth purchasing journey.
The importance of investing in digital ad buys is further emphasized by Magna's Spring 2021 global advertising forecast, which sees the APAC market growing by 12.8% to reach $203b this year, fueled by a 19% rise in digital ad sales.
In parallel, the e-commerce market in Southeast Asia continues to expand at a rapid pace as according to Facebook and Bain & Company's annual SYNC Southeast Asia report, the region's overall retail share for e-commerce demonstrated an increase from 5% in 2020 to 9% in 2021, a growth faster than Brazil, China, and India.
With this rapid growth in e-commerce set to continue, brands are looking to balance both e-commerce and digital marketing objectives which often result in a fragmented digital consumer journey and frustrated consumers. One obvious example is using multiple ads to entice target consumers which land them on pages where they cannot proceed to purchase the product advertised, in other words, landing on a dead-end.
As frustrating as this is for the consumer, more so for brands as a valuable opportunity for conversion is missed. Identifying and aligning a common goal across the board will ensure a smoother digital consumer journey, which benefits brands and consumers.
Bridging the gap between commerce and digital assets
For many brands, the explosion in digital touchpoints and methods of purchasing online has led to a disconnect in the message, look, and feel of digital assets across the customer journey. This is typically the result of multiple parties looking after separate parts of the journey, often in isolation.
There are very different ads that communicate the brand story, the product benefits, and those that focus on 'buy now'. Digital touchpoints include social, video, livestream, influencers, etc., and brands often do not provide consistency across each of these. Online purchase now covers e-commerce marketplaces, social commerce, and more recently quick commerce which again gives rise to very different approaches to the look and feel of these pages.
The challenge facing brands now is how to create this seamless consistency across all the touchpoints, ultimately drawing in the consumer, generating sales, and fostering loyalty.
Comprehensive approach to landing page utilization and optimization
An effective e-commerce landing page should focus on providing consumers with a memorable and effortless buying experience. It is important to have a landing page SEO strategy that focuses on key headlines, quality imagery, and a clear ability to purchase on that page.
Equally important to optimized e-commerce pages, is ensuring that all digital ads across the consumer journey, land directly on the relevant product purchase page. Having the consumer land on a page and being unable to finalize their purchase objective very much defeats the purpose of an e-commerce landing page. The same applies to landing consumers in a part of the store unrelated to the ad they clicked on which adds another step in the journey to purchase and could cause a consumer to abandon the purchase.
Embracing an outcome-driven approach by putting the consumer at the heart of the brand's e-commerce digital marketing strategy can present multiple amazing opportunities: a seamless consumer experience which will lead to a significant improvement in return on ad spend.
In the mid of back to back Mega Sales campaigns, is it time to reconsider your brand's approach to ensure you get the most out of the Golden Quarter of Retail?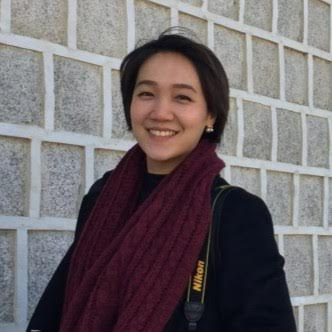 This article is written by Pichitra Tachanirut, regional head of marketing solutions at Intrepid Group Asia.