Manila, Philippines – YouTube is a lot of things for people, and one of them is being a haven for fandom – both towards beloved brands as well as favorite artists and TV personalities; which is why when advertisements house both of these, viewers flock to YouTube and murder the play button.
As the new year ushered in, YouTube has rounded up its top ads for each month in 2020 to bring a full-year review of the brands and ads that captured Filipino viewers' attention the most.
Top favorites came out to be ads that not only advertise but also offer short, entertaining narratives. Those that also delivered a music-video-like ad alongside original music also topped monthly reviews. Meanwhile, an e-commerce brand proved its marketing's strong traction, coming out three times as a top ad this year.
January: Andok's' 'Ang Chibok ng Puso ni Piolo'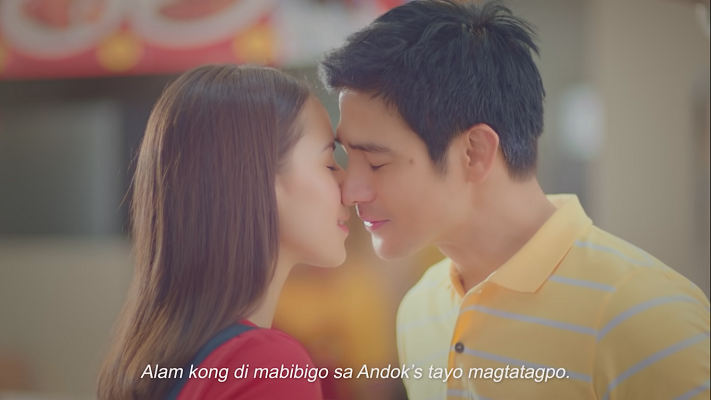 Long-running chicken restaurant in the Philippines Andok's raked in million views for its ad called 'Ang Chibok ng Puso ni Piolo' at the beginning of the year, which means 'the beat of the heart of Piolo'. Aside from the fact that the ad featured Filipino veteran actor Piolo Pascual, the short film also tickled viewers' hearts as the story gives off the classic childhood romance narrative.
February: CIMB Bank Philippines' 'One Shot at Love'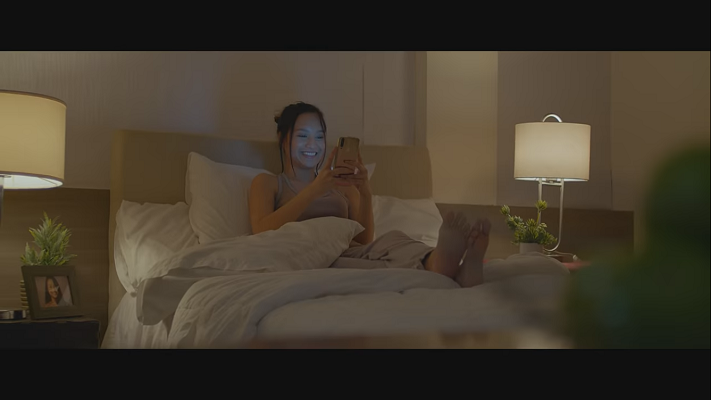 The Filipino unit of Malaysia's CIMB Bank was the top YouTube ad in February with its short feature 'One Shot at Love'. Just like its predecessor, the ad also spoke to the hopeless romantics, delivering a quick love story birthed from an interaction on a dating app. The bank brought home the message of 'saving' by saying "Love never announces its arrival. Be prepared for it."
March: Lazada's 8th Birthday Sale ad in the Philippines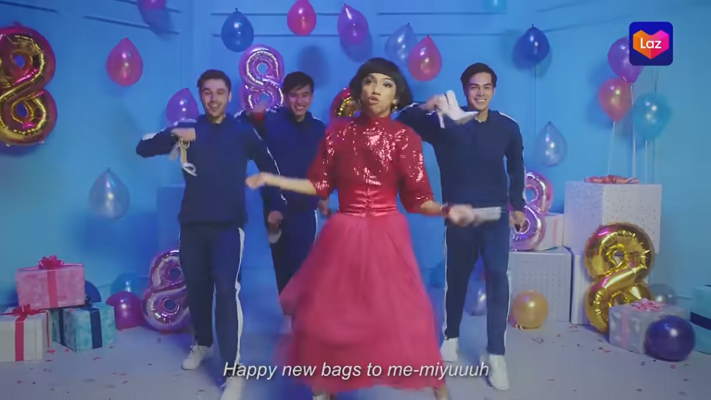 One of the top e-commerce platforms in Southeast Asia, Lazada, celebrated its 8th year in March and for its Philippine communications, it featured one of its endorsers, famous Filipino YouTuber, and fashion personality Mimiyuuuh. The ad gave its own rendition of the 'Happy Birthday' song.
April: Suzuki's all-new Suzuki S-Presso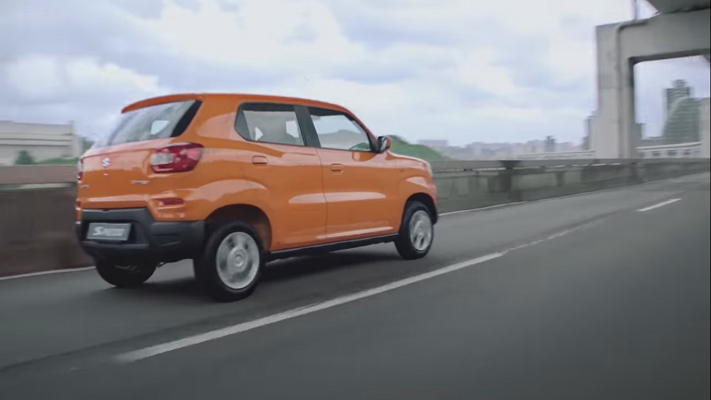 April's top YouTube ad in the Philippines is the showcase of Suzuki Auto Philippines' new car model, S-Presso. Without any extravagant gimmicks, the ad comprehensively gave a blow-by-blow of the model's parts and features. With the lockdown in place, more and more car brands are moving digital-first in their model launches.
May: Lactum 3 & 6 's 'Alagang Ramdam ng Bawat Pilipino'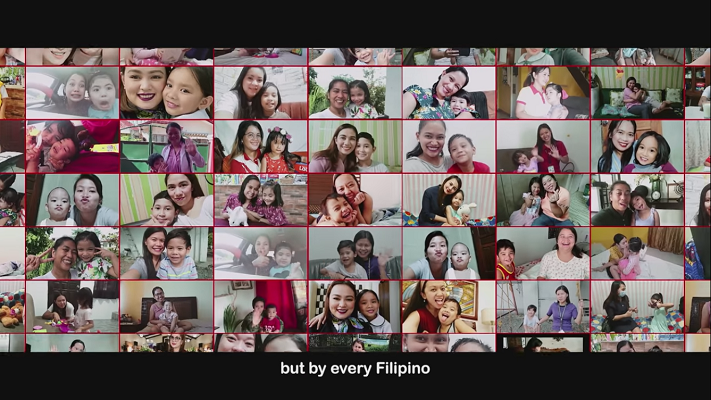 Children's milk brand Lactum 3 & 6 made many hearts a tender with its special ad for Mother's Day. Showcasing a montage of mothers, the ad featured moms from different parts of the Philippines with a voice-over of a little girl, baring a message of thanks. The ad also showed a lot of scenes of mothers connecting to their children through a video call implying the heights of the pandemic.
June: Smart Communications' 'The Captain has landed ahead of time!'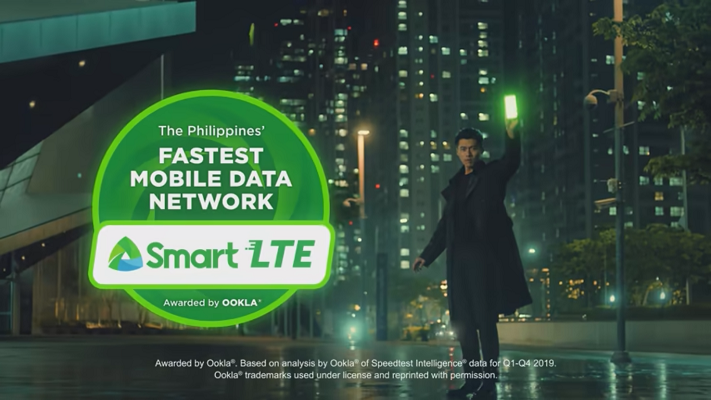 In June, telco Smart Communications surprised fans when it revealed that its newest endorser is Crash Landing On You star Hyun-Bin, who played Captain Ri in the romantic Netflix series that gained huge popularity in Asia. The ad's title refers to the telco's sneaky marketing move, releasing the ad ahead of the date it earlier set. The Korean actor's ad was later followed by an endorsement from its female co-star Son Ye-Jin.
July: OPPO Philippines' #LiveAllOut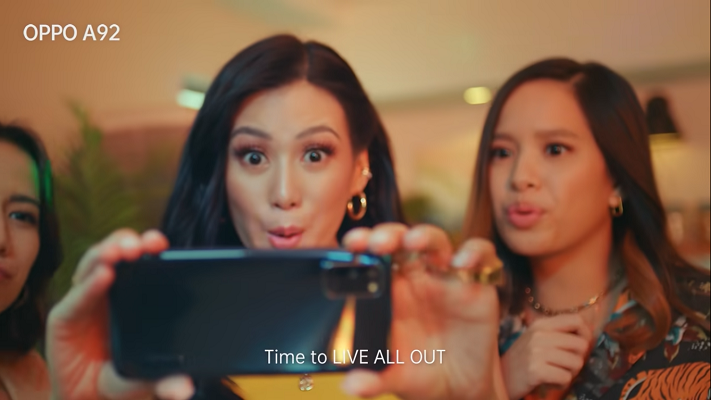 OPPO Philippines released its newest model in July, Oppo A92, through a modern and vibrant music video called 'Live All Out', performed by famous comedic YouTuber Alex Gonzaga and Filipino rapper Matthaios. Throughout the video's run, the model's specifications are showed one by one. The ad also brings the message of how the OPPO model can help one live his or her life to the fullest.
August: Samsung's AirDresser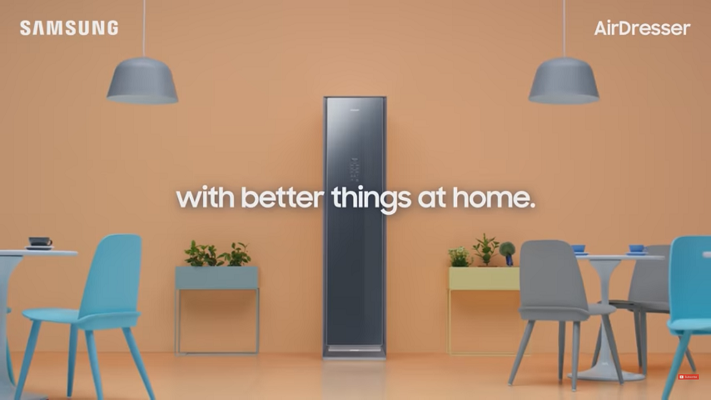 Although more muted from its counterparts, ads of good and innovative products continue to pique the interest of Filipino viewers. For the month of August, the top ad was Samsung's AirDresser, a timely product in the mid of the pandemic, having a built-in jet steam which is said to eliminate virus caught by clothes' fabrics. The ad was a brief 15-seconder, but nonetheless attracted a huge number of viewers.
September: Lazada Philippines' ad for its 9.9 Big Brands Sale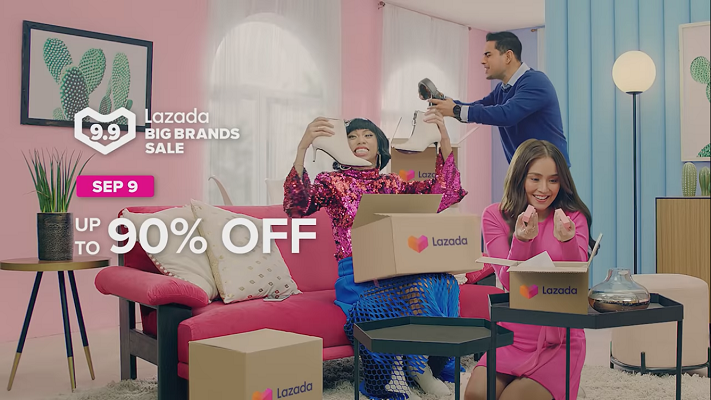 For the second time, e-commerce Lazada entered YouTube's top ads, and this time, it's for their 9.9 sale. Together with its main endorser, actress Kathryn Bernardo, the ad also featured Mimiyuuuh and broadcast personality Sam YG. It was a quick spot, reminding shoppers of the sale's main perks on the platform.
October: Safeguard's 'HUGAS NA RIN 'YAN'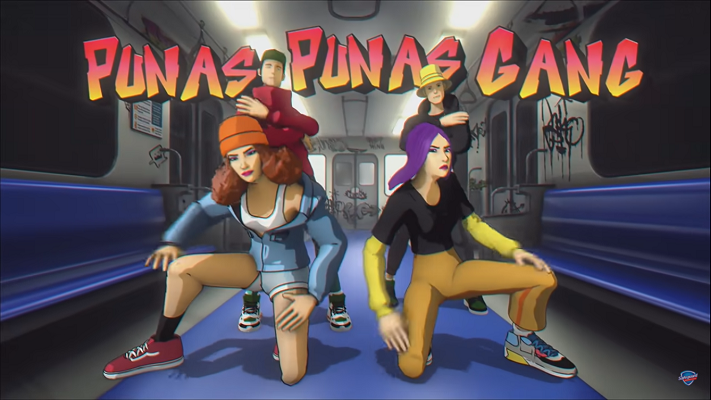 Another rapper hooked Filipino viewers on YouTube. P&G's soap brand Safeguard in the Philippines flexed its creativity muscles by whipping up a rap song called 'Hugas na rin yan', which means 'It's already washed'. The song was performed by rapper Gloc-9 and a personified 'germ' dubbed as Fred D' Germ. The fierce, upbeat music was accompanied by stark cartoons.
November: Lazada's 11.11 sale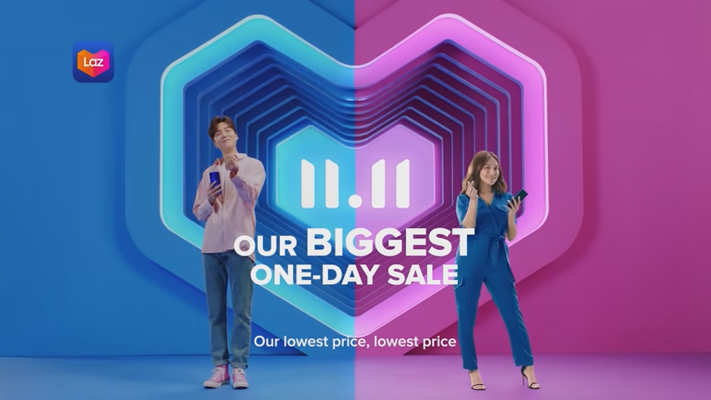 Following Lazada's big announcement of Korean superstar Lee Min Ho as its first region-wide ambassador, localized ads in different markets have been rolled out meshing together the regional endorser and the local ambassadors. In the Philippines, that ad became a hit, which is a third time for the brand belonging to YouTube's top ads.
December: Pepsi Philippines' 'Pepsi Loves Christmas'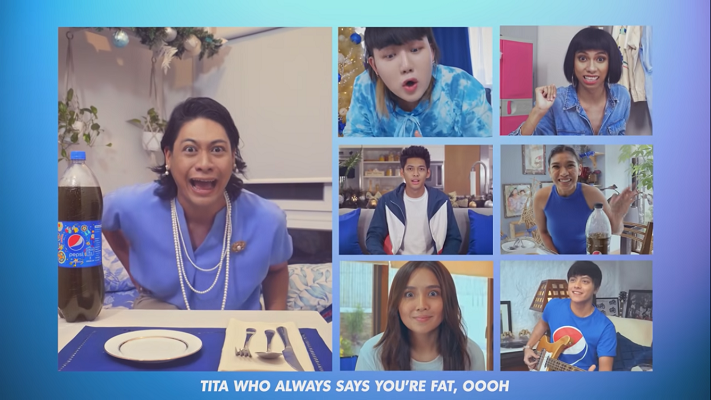 Being a sentimental time for everyone, Christmas is one of the best times for brands to reach out to their audiences, and Pepsi Philippines' Christmas ad 'Pepsi Loves Christmas' had been able to do it right, with it being YouTube's top ad for the month. Similarly headlined by actress Kathryn Bernardo, the Pepsi ad gathered different personalities from music, social media, and sports. Showed as one big group of friends on a video call, the personalities went on with usual Christmas traditions, inspiring with a message that despite celebrating from a distance, people can "still love Christmas."
YouTube said in a press statement, "These 12 ads showed brand resilience and relevance, the power of storytelling, and the new realities of life as a result of the pandemic."
Winners of YouTube's ads leaderboard are determined by factors such as watch time, organic views, and audience retention.