Singapore – Pomelo, an omnichannel fashion platform in Southeast Asia, has launched its latest collection, an exclusive 13-piece wardrobe line created in collaboration with video-sharing app Tiktok.
Through the collection, which officially dropped Wednesday, Pomelo and TikTok aim to empower Gen Zs and Millennials to boldly express themselves and embrace their own styles.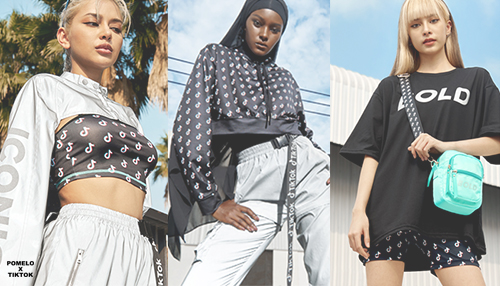 The collection features a striking and fun assortment of streetwear-inspired separates emblazoned with TikTok's distinctive logo, including printed mesh tops, and pieces splashed with the brand's signature colors of red, light aqua, and white. It also includes accessories, such as tinted shades and mini crossbody bags.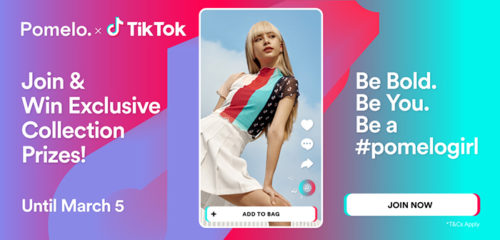 Alongside the collection release, Pomelo will also be introducing a TikTok challenge for all fashion enthusiasts called #BeBoldBeYou. Starting from 24 February to 5 March, Pomelo fans and TikTok creators can take part in the challenge by styling their favorite looks, showcasing their own unique fashion style, "whether bold, expressive, or confident." The most creative entries will get a chance to win the full collection and win prizes worth up to US$300.
Pomelo x TikTok Collection will be exclusively available on Pomelofashion.com, the Pomelo App, and in stores in Singapore, Thailand, and Malaysia.