Singapore – Ox Street, a Singapore-born sneaker-focused marketplace, has expanded its presence to Malaysia and the Philippines to connect with its rapidly growing base of buyers across the region. This comes as the e-commerce secures successful funding from a bridge round bringing its total funding to above US$1M.
Ox Street is as niche as it gets, choosing sneakers as its main product, and going in the direction of resale for its sellers, while a bidding process for its buyers.
Commenting on the expansion, its CEO and Founder Gijs Verheijke (pictured) said, "Our journey in the last 18 months has been extraordinary, and our launch in Malaysia and the Philippines marks the start of our further expansion in the region. The priority is to continue to keep Ox Street's Asian credentials in order to help us grow our market share in the region. Our core focus is its product and service-driven approach which is apparent in our success to date."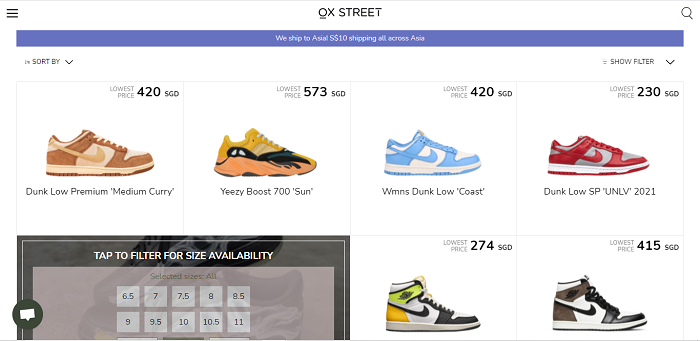 Following its recent expansion, consumers on Ox Street can buy and sell on the platform in more than eight markets across the region. Sneaker brands sold on Ox Street include Nike, Air Jordan, Yeezy, and Adidas.
The company believes the demand for its platform is credited to the rise of Gen Z Asian investors, collectors, and fashion-conscious consumers, who are reaching their peak in terms of spending power.
"They are breaking down all negative connotations often linked to re-sale, reinventing the fashion and luxury sectors," said the company in a press release.
"We are the only regional player in the space with a mobile app, and one that is design and UX driven in their product. All this is making a difference to create a modern and go-to brand for our Asian audience. We have built a trusted platform for buying and selling the best limited-edition sneakers and we look forward to a positive and successful 2021," added Verheijke.