Santa Monica, California, USA – Avatars made on Emoji maker platform Bitmoji gets a fashion upgrade with Bitmoji through a new partnership with global clothing brand Levi's. As its in-app avatar creator, the "wardrobe" addition will also be applied to social media platform Snapchat. 
Through the Levi X Bitmoji partnership, which was brought on to appeal to Gen Z consumers, users will now be able to customize their avatar with select Levi's "apparel", which includes 12 curated Levi outfits, the 501® Original Fit Jeans, Trucker Jackets, and Western Shirts, all available in multiple washes.
Once finished customizing their digital avatar, users can use and see their designed avatars in various Snapchat features, such as chat and games, on the Snap Map, in Lenses, and in personalized content like Bitmoji Stories.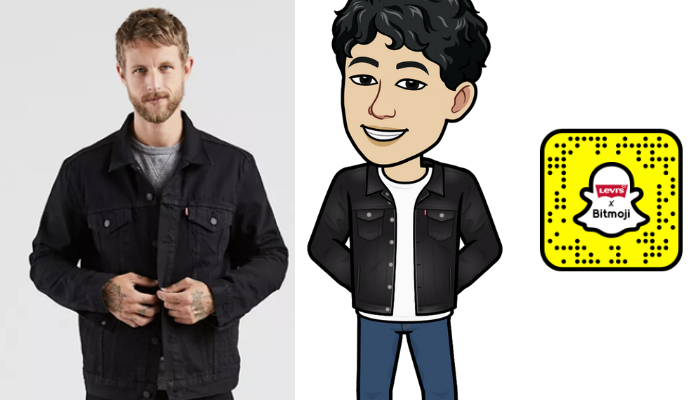 "As people live more and more of their lives online, it's crucial for brands to find authentic ways to exist in the digital world," says John Imah, Snap's head of games and entertainment partnerships.
"Leading fashion brands like Levi's have embraced Bitmoji's ability to foster genuine connections with consumers in the digital spaces that they live in. We're pleased to bring together the world's most loved avatar with one of the world's go-to denim brands in this exciting partnership," he added.
The Levi's® x Bitmoji collection is now available worldwide for Snapchatters and Bitmoji users on Android and iOS devices.