Indonesia – Indonesia-based crypto assets digital exchange, Tokocrypto, has launched its new crypto hub called 'T-Hub' in Bali, Indonesia, aimed at equipping the crypto community with the knowledge and skillsets needed to capitalise on the endless opportunities in the crypto economy.
'T-Hub' is a physical stomping ground for Asia's crypto community, giving them a space to gather, ideate, create, improve, innovate, or simply live the crypto lifestyle, through the sheer utility of Toko Token (TKO), Tokocrypto's local cryptocurrency project that offers a unique hybrid token model.
The hub spans 1000 square feet with media halls, discussions rooms, co-working spaces, and F&B outlets. The crypto community can look forward to gaining more blockchain and crypto-related information, and taking their existing knowledge to greater heights through the tools and technologies offered at the centre. Blockchain and crypto thought leaders in Asia and across the globe now also have a go-to place to congregate and champion new ideas.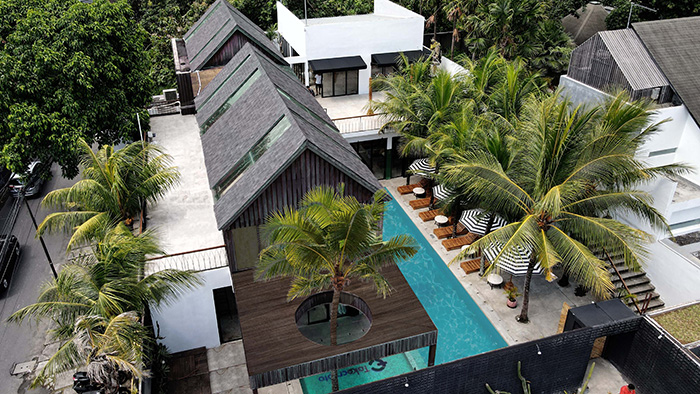 Pang Xue Kai, Tokocrypto's CEO, shared that cryptocurrency's market capitalization hit its US$3t mark last year, and while they celebrate crypto's digitally connected nature, pandemic-induced lockdowns have highlighted the importance of human connections and the human touch.
"We wanted to expand crypto-related activities beyond the digital realm, and create a safe space for crypto enthusiasts all across Asia to exchange technical knowledge and expertise, and drive innovation to take crypto and its community to greater heights," said Kai.
Meanwhile, Teguh Kurniawan Harmanda, Tokocrypto's chief operating officer, noted that they established T-Hub to give the crypto community a space to come together and form a collective vision of joint purpose and ensure common direction.
"We welcome everyone to make full use of the facilities at T-Hub – whether you're a trader, DeFi farmer, general crypto investor, a creator or builder of on-chain platforms, a stakeholder of the blockchain and cryptocurrency industry, or just someone who's interested in learning more about blockchain and cryptocurrency," said Harmanda.
Tokocrypto said that 'T-Hub', which opened last 21 January 2022, is part of the vast and ever-growing Tokoverse built by the platform to further spread financial freedom in Indonesia and across Asia. Beyond T-Hub, the Tokoverse boasts an accelerator programme, TokoLaunchpad, Indonesia's NFT marketplace, TokoMall, and mobile application for crypto education, Kriptoversity, amongst others.