Singapore – Singapore dog food brand Furry's Kitchen's main value proposition is high quality, fresh, and human-grade dog food, and in its latest marketing stunt, it went out of its way to prove just that.
In collaboration with creative agency Ogilvy, Furry's Kitchen enlisted the culinary prowess of celebrity chef Justin Quek to conceptualize a 3-course degustation meal using none other than Furry's Kitchen's products, to be put to the ultimate taste and quality test with some of Singapore's top food influencers.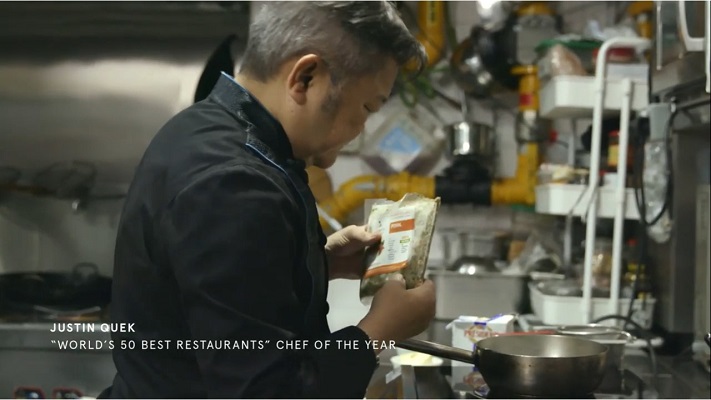 The results were just as Furry's Kitchen expected – not knowing it was dog food, all of the invited influencers loved the dishes and gave their own favorable comments.
Food influencer Sihan Lee described the food as "velvety" in texture and even likened the experience to that of her grandma's cooking.
Another food blogger Alain, who goes by the social media name "Alainlicious," although could not make out the ingredients, commented the food to have "a lot of surprises and a lot of layers."
Founder of Furry's Kitchen Stephen Chua said, "This experiment challenges the perception that food for dogs tastes unpleasant and is made with undiscernible ingredients and preservatives unfit for human consumption."
Furry's Kitchen prides itself on delivering dog food that is without preservatives and additives where ingredients are said to be sourced from the same suppliers of restaurants in Singapore.
Chua added, "Just like how we love to indulge in a delicious meal and feed ourselves and our loved ones with only the best ingredients possible, our furry friends deserve the same and can enjoy the same quality and freshness in their diet."
Explaining further the experiment, Chef Quek said, "As with any social experiment, we had to keep certain variables under wraps to ensure the most unbiased results. We wanted to know if by removing the negative perception of dog food, we would discover that human-grade food made for dogs could taste both delicious and nutritious too.
"The dishes the food influencers enjoyed have all been taste-tested and quality-checked by me personally. You have my word that I only serve my guests food that I believe in, and food that meets my standards," he added.
Furry's Kitchen assured in a press release that participants of the experiment were informed thereafter, where participants understood that ingredients were sourced from the same Singapore Food Agency (SFA)-certified suppliers used by Singaporean restaurants.