Singapore – Digital experiences have become imperative in the past 2 years of a socially-restricted environment, and now that in-person engagement is getting back on its feet, Sitecore, the global leader in digital experience management software, aims to lead the conversation in disrupting digital experience technology that is charging towards a composable future.
After 2 years of the pandemic era, Sitecore Asia hosted their largest, in-person event to discuss and celebrate the now and future of world-class transformative digital experiences that are elevated through the seamless integration of content, experience, and commerce. Conducted in Riviera, Mediterranean Fine Dining by the Bay in Singapore last 22 November, Composable Future Asia hosted a stellar full-house turnout of over 100 top digital leaders from across Asia.
Sitecore, leading the composable future
The event kicked off with Dave O'Flanagan, Chief Product Officer of Sitecore, who delivered his keynote session on 'The future is composable: delivering standout digital experiences across every customer journey'.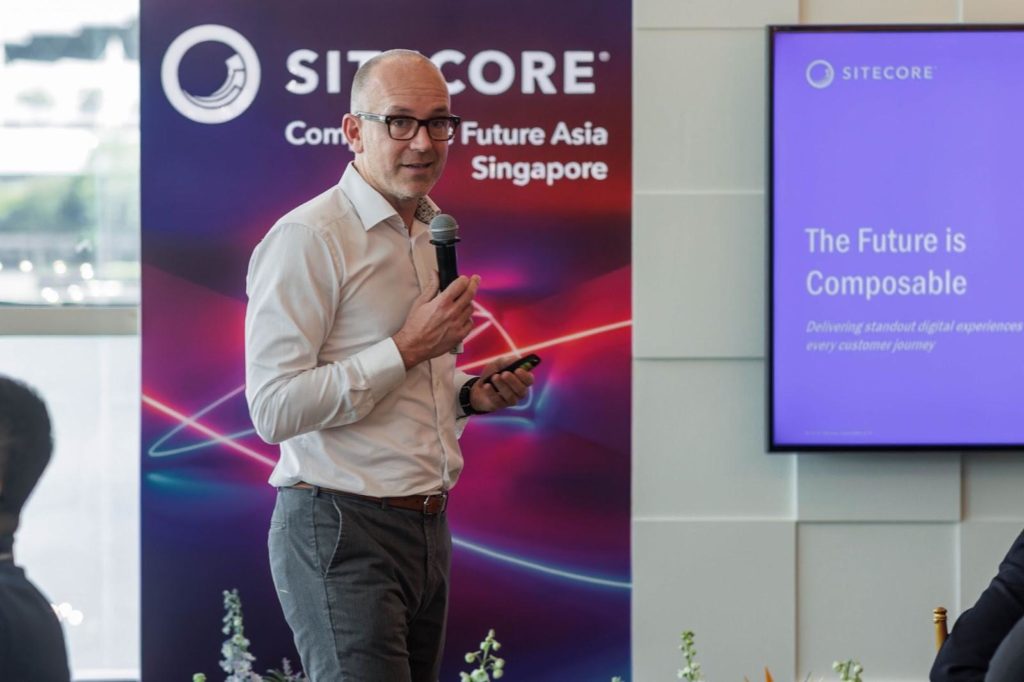 O'Flanagan dove deep into the latest product innovations at Sitecore and sets out Sitecore's vision for the next 12 months. He shared how Sitecore's evolving end-to-end composable digital experience platform (DXP) is targeted at giving brands the agility, speed, and flexibility they need to meet the demands across the customer journey at every moment.
Challenges and opportunities of the ever-changing customer expectations
At the heart of the event is a highly anticipated customers' panel discussion that rounded up several industry thought leaders from top organisations across Asia.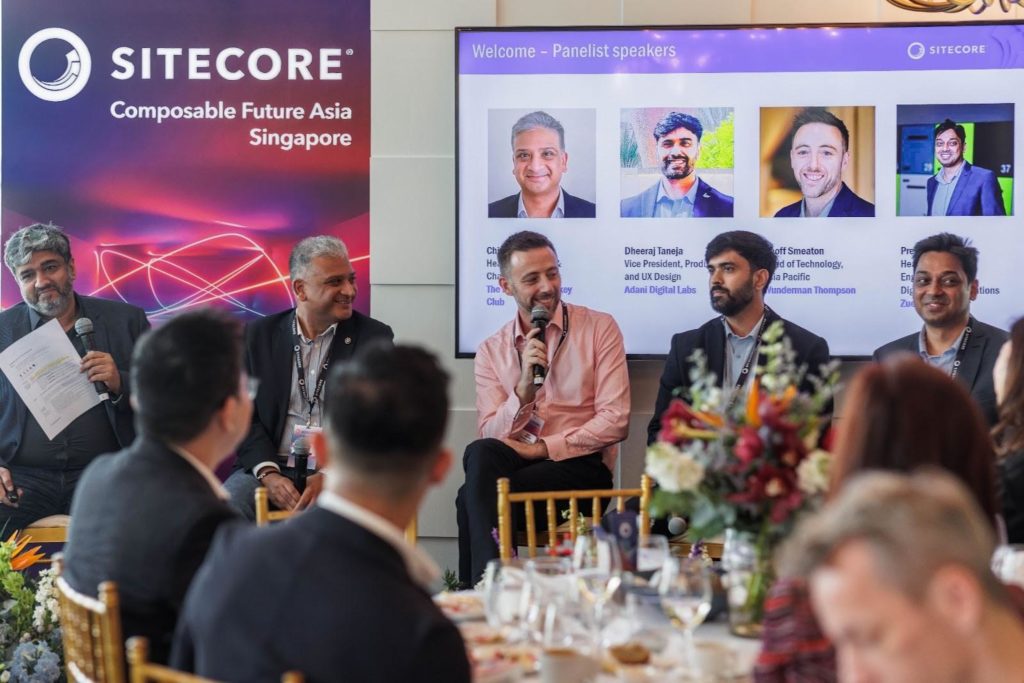 The discussion saw digital and tech heads Chirag Desai, Head of IT Digital & Channels Solutions at The Hong Kong Jockey Club; Dheeraj Taneja, VP for Product Design & User Experience Design at Adani Digital Labs; Geoff Smeaton, Head of Technology for APAC at Wunderman Thompson; and Preetham Nadig, Head of Product & Engineering for Digital & Data Solutions at Zuellig Pharma on how mainstream and B2B consumers see their expectations changing when it comes to digital experiences delivered by brands.
The session addressed the important question of how different industry players have responded to the challenge of accelerated digital demand during the pandemic and now post-pandemic.
For Hong Kong's sporting and betting firm The Hong Kong Jockey Club (HKJC), their Head of IT Digital & Channels Solutions Chirag Desai said that beyond the predicament of social restrictions, they are also called on to respond to the growing multi-generational consumer base where each cohort brings a distinct set of expectations and behaviours.
For example, Desai shared, owning a horse draws more interest from the older demographic, so the strategy in question becomes, how is the company able to retain said experience as relevant even to other consumer bases.
"What we found is that, a younger generation of customers…we were losing them, that we were selling a product or an experience, if you will, that was not relevant to them. They were not interested in bits of paper and going to the shop and all this kind of stuff for share of wallet," said Desai.
Meanwhile, for Asia's leading pharmaceutical healthcare services provider Zuellig Pharma, as one of the critical healthcare providers during the global health crisis, they were pushed to quickly pivot the entire value chain and have each point digitised in one fell swoop.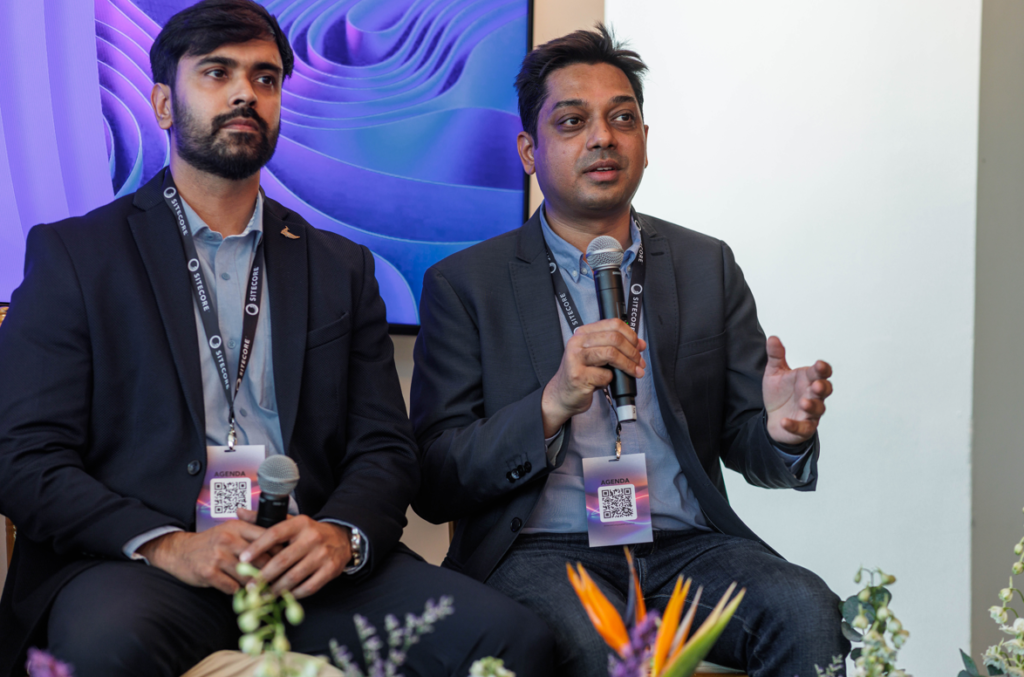 "Zuellig Pharma operates across the value chain, connecting connect clients and consumers across clinical reach, commercial, distribution, channels, as well as patient care. As we are engaged across the entire spectrum of [the] value chain, it was especially important for us to accelerate every single piece of this ecosystem when the pandemic struck," shared Preetham Nadig, Zuellig Pharma Digital & Data's Head of Product & Engineering.
In imparting their perspective, India's Adani Digital Labs coined an interesting term, the 'economy of convenience'. Dheeraj Taneja, its VP for Product Design & User Experience Design, said that in line with this, it's the unpredictability of the consumer that keeps them on their toes.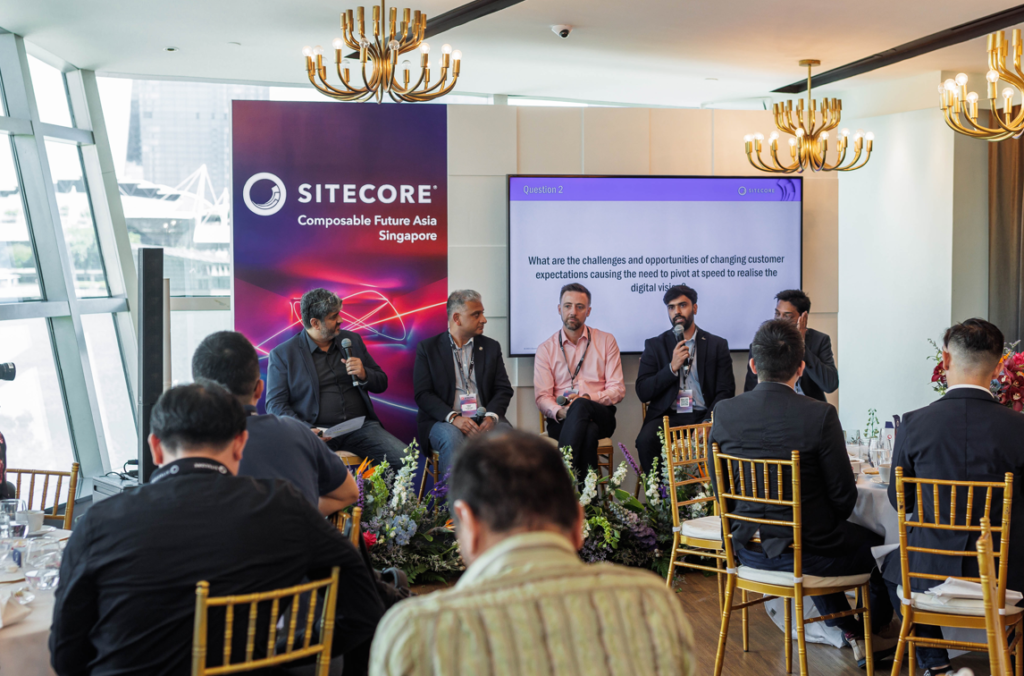 "Convenience is the key. If a brand is able to provide you [with] the same, your loyalty shifts instantly," he said.
He continued, "If we talk about the challenges…the challenge I think is the non-predictability of the consumer…if he gets a better deal somewhere, he [moves] instantly."
Meanwhile, on the opportunities amidst the pandemic, Taneja said it is simply the innovation of digital itself – the intervention and evolution of digital that spurred in the lives of customers.
"The opportunity lies in the communication with the customer. Brands must have two-way communication across all touchpoints to have best-in-class consumer experience," he said.
How organisations future-proof their business through leveraging modern, cloud-based technologies
The subject matter experts discussed modern technologies they see emerging that would help strengthen brands' relevance, and in line with this, the new possibilities companies must not fail to explore to create value in both the short and long term.
In line with its multi-generational imperative, HKJC's Desai shared it was important that they move to cloud technology to bring in a consumer experience that would cut across all age groups to drive lasting impressions and customer loyalty.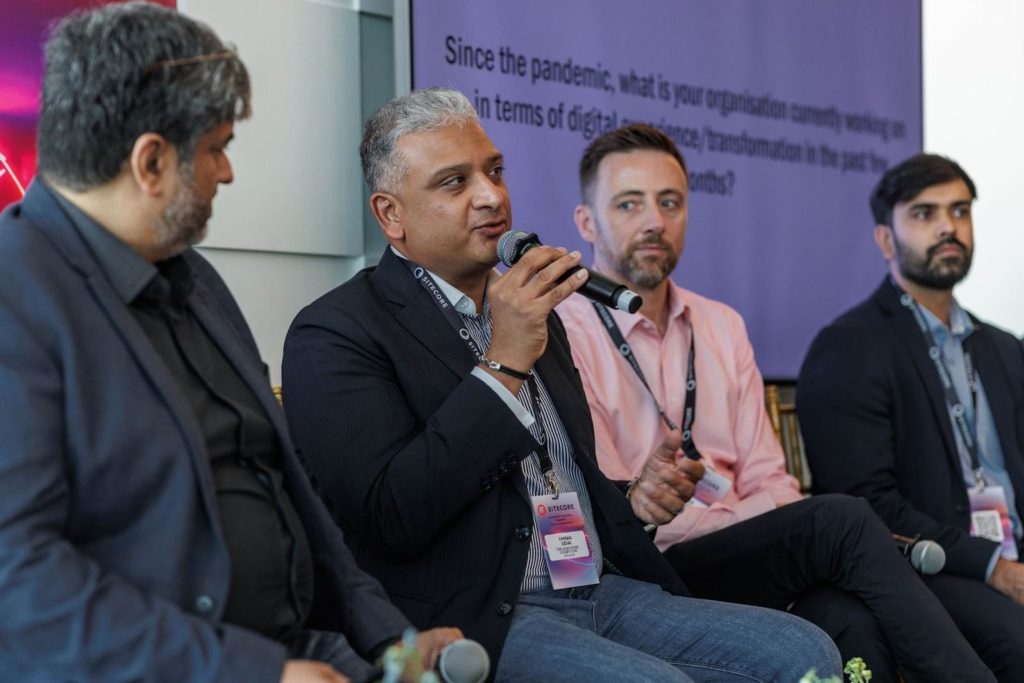 "[We] [started] small. So we build a private cloud; we started building containers," he said. "We build internally a more flexible platform, composable platform, if you will, that allows us to now start building experiences for a new generation of customers."
During the pandemic, Zuellig Pharma launched a B2B e-commerce platform for a smarter and more convenient way to buy and sell healthcare products via eZRx. In addition, the organisation launched a super app solution for digital healthcare to enable the timely offering of different vaccination programs through the platform.
Nadig said that the expectation has now become the level of engagement and service as in B2C; which means that B2B players now also demand a B2C-intensive consumer experience.
"That's been the kind of the key focus area for us at Zuellig Pharma. We really want to double down [on] digital experiences. We are building a digital experience platform in the composable nature of these solutions," he said.
In today's fast-changing world, the leaders agree that to deliver exceptional digital-based consumer experiences at this rate, foundational technologies must be adaptable, and thus, composable.
Adani's Taneja captures this the same, "Another important area [is the] iterative process and [an] iterative process is required to build an ecosystem, which will enable loyalty of the customer. So, if you want to retain the customer, you must keep on iterating, keep on evolving."
He further added, "I have seen the world is moving from MVP to MDE; minimum viable product to minimum delightful experience. I think as an industry, we all must come together and build delightful experiences."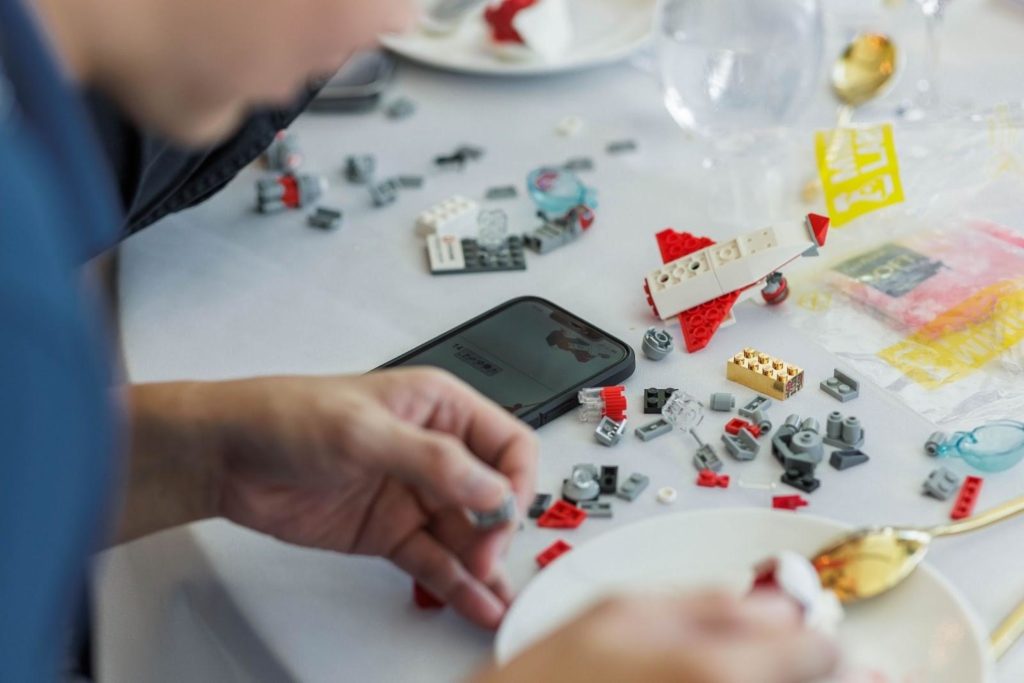 In true composable nature, guests were gifted Sitecore-branded LEGO sets which they can build into a modular spacecraft, enabling them with the flexibility to design, develop, and deliver their own dream customer experience. Alongside this bespoke door gift, attendees embraced a social challenge where they share their customised creations on LinkedIn with the hashtag, #SitecoreComposableFutureAsia.
This future-centric event was successfully launched in partnership with Aleph, SmartOSC, and Wunderman Thompson.
Reach out to Sitecore to learn more about how they're elevating brands and disrupting the market through innovative digital solutions.
This post is created in partnership with Sitecore.
Sitecore is a global leader of end-to-end digital experience software. Unifying data, content, commerce, and experiences, our SaaS-enabled, composable platform empowers brands like L'Oreal, Microsoft, United Airlines, and PUMA to deliver unforgettable interactions across every touchpoint. Our solution provides the cutting-edge tools brands need to build stronger connections with customers, while creating content efficiencies to stand out as transformation and innovation leaders. Experience more at sitecore.com.