It's a stressful time for marketers. Many believe that their lives will be disrupted to the nth degree without cookies. Meanwhile, consumers are more protective of their personal data than ever. In the Australian Community Attitudes to Privacy Survey 2020, 7 in 10 respondents nominated privacy as a major concern for them, while 87% wanted more control and choice over the collection and use of their personal information.
Experts like Lauren Solomon, CEO of Consumer Policy Research Centre, further notes how data processes are clunky and outdated.
According to research from the Consumer Policy Research Centre, 70 percent of consumers accept consent terms, even if they are not comfortable with them. When asked why, three quarters of consumers said it's because it's the only way to access the product.
Meanwhile, the research further revealed more than 90 percent of Australian consumers are uncomfortable with how their data is collected and shared – and they're disempowered to do anything about it.
"They want the government to intervene and protect them," Lauren says.
"There also isn't actually any way for consumers to express the preferences that they have and to acquire products that meet those preferences – because it's a take it or leave it proposition," added Lauren.
What is the solution?
Companies need to stop 'renting data' and build their own database through direct-to-consumer relationships. The key to future success is building a loyalty initiative that offers mutual value exchange. Customers can willingly offer their personal details, in exchange for a better customer experience.
With the death of the cookies, the 'value exchange' between businesses and their customers' willingness to share personal data has never been so important. Activating cookie-less data, using it to enhance customer experience and derive insights is a craft and skill that marketers need to invest in and develop.
Unlocking the value of loyalty in a cookieless future
The importance of loyalty programs should not be overlooked as a critical part of a marketer's toolkit. Loyalty programs are the perfect replacement for connecting customers with brands in new and innovative ways now and beyond a cookie-less world. They give organizations a clear, zero-party data approach to unlock deeper insights into their customers, unlock fresh CX opportunities, and open powerful new ways to forge more long-lasting and meaningful customer relationships.
But what makes a great loyalty program? Adam Posner, CEO and Founder of The Point of Loyalty, shares the seven zones that make up the 'wheel of loyalty fortune'. Organizations need to implement each one of these points to ensure they have a strong, steadfast loyalty program that will benefit both customers and brands.
1. Business: First and foremost a business must be profitable and sustainable.
2. Members: Organizations should understand their loyalty member's behaviors, beliefs, and belongings.
3. Program: The loyalty program needs to be meaningful and desirable to consumers.
4. Team: The organization's employees need to buy-in for the loyalty program and be willing to endorse it.
5. Technology: The technology should be fit-for-future rather than fit-for-now.
6. Data: Ensuring the loyalty program captures the data necessary for analysis and for relevant action.
7. Dialogue: Any company dialogue to the customer needs to be dynamic and personal at all times.
It's time for a new marketing recipe
There is life after the death of the cookie. Zero-party data can help marketers connect with their customers. This preference data comes directly from the consumer. There are no intermediaries and no guesswork — it's psychographic data that includes the customers' values, attitudes, interests, and personality traits.
Marketers will need to survive, lead and stay relevant in a cookie-less society – a reality that is right around the corner. Leading with loyalty and adopting a Zero Party Data strategy will help marketers survive by creating long-lasting customer relationships with a clear and concise value exchange.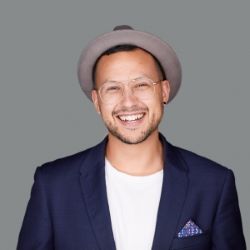 This article is written by Billy Loizou, VP for Go To Market for APAC at Cheetah Digital.
Cheetah Digital is a cross-channel customer engagement solution provider that enables marketers to create personalized experiences, cross-channel messaging, and loyalty strategies.