Malaysia – In conjunction with its 25th anniversary, Malaysian telecommunications company Maxis unveiled a new brand purpose, which will convey the message of bringing together the best of technologies to help people, businesses and the nation "to always be ahead" in the middle of an uncertain world.
Maxis CEO Gokhan Ogut said that along with a fresh brand direction, the company will adopt a new corporate identity in the objective to steer the company in furthering its leadership in the converged solutions industry in the nation.
"The 'always be ahead' spirit is about embracing change, growth, discovery and finding new ways through technology. We are making a commitment to all Malaysians, from individuals and families, to businesses and entire communities that Maxis will be their digital enabler and coach to help them leverage the best technologies so that they can always be ahead," said Ogut.
To start off the campaign, Maxis will roll out a series of short videos which will feature individuals and social enterprises who have inspiring stories about how technology and the internet has helped their lives, and enriched the communities around them.
In one video published on Youtube, Maxis got Malaysian teacher Siti Faridah to share how she's overcoming the virtual setup of learning and teaching in the middle of the country's movement control order.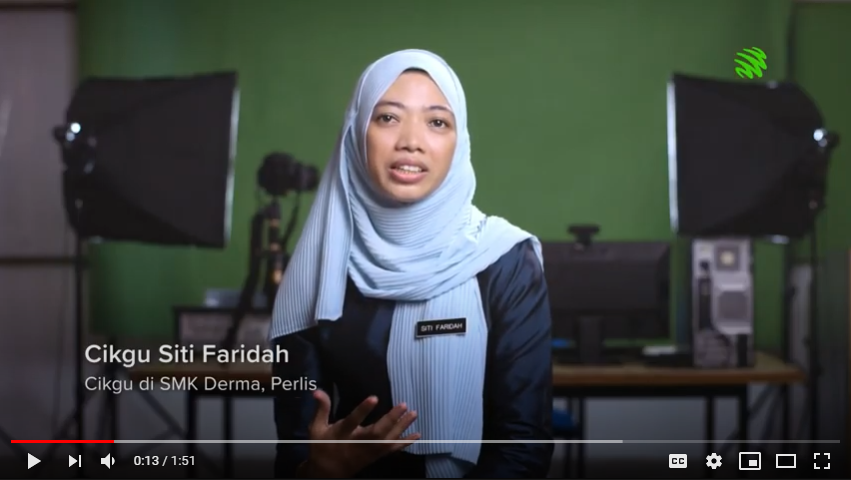 In one part of the video, she enumerates the ways she creates a virtual classroom, while being shown arranging her work from home setup, with a Maxis broadband on the side.
"One of the things I tried is creating a video content. Sometimes I do live streaming, sometimes I do Facebook live, and sometimes I upload video content on Youtube," she said on the video.
In line with Maxis' reworked brand purpose, the company will be doubling down on digitalisation programs and will launch a series of initiatives to provide assistance and fundamental skills for digital adoption and acceleration in communities across the country:
Among such initiatives is the SME Digitalisation Grant where SMEs get to claim up to RM5,000 for their digitalisation efforts.
Another one is the Digital 101 for SMEs which puts together courses from Maxis business to guide micro-SMEs on mastering digital marketing and eCommerce.
An initiative called Device Tips will also be part of the series, a program that will help upskill families and tech enthusiasts on digital practices which is said to be in partnership with Samsung, Huawei and Apple.