Kuala Lumpur, Malaysia – GrabSupermarket is the company's first foray into online grocery shopping, and officially implemented its pilot release in Malaysia last November 11.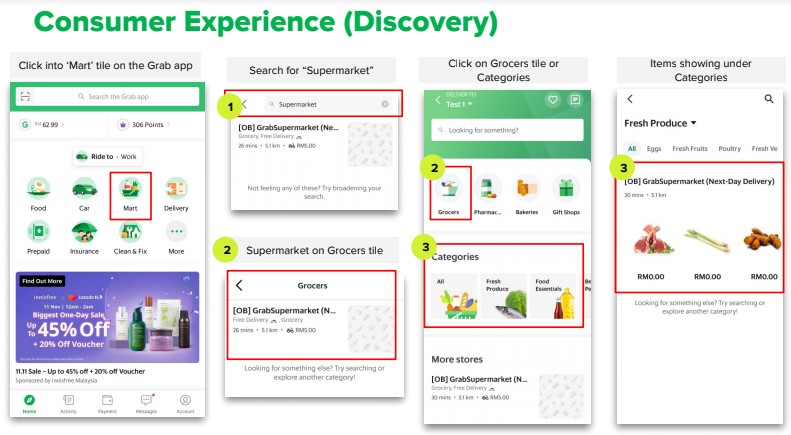 The new platform aims to provide an end-to-end solution for local producers, farmers, wholesalers, and FMCG brands to distribute their produce and products to a much larger consumer base. Furthermore, the new service launch is centered on providing a new income platform for Grab's delivery network.
Aside from encouraging cashless payment, the GrabSuperMarket encourages next-day delivery to ensure fresh-picked produce.
The aforementioned service's pilot launch is available in Section 12 and 13 at Petaling Jaya.